Aldermen approve redistricting of wards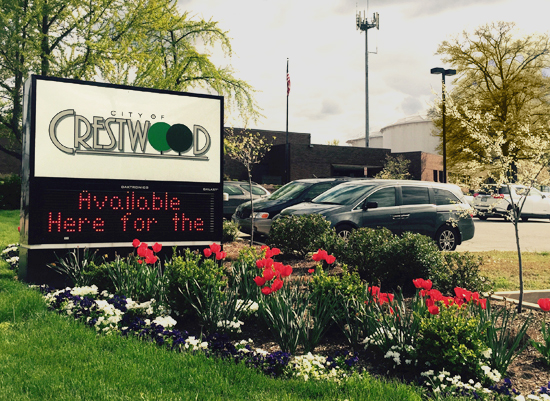 The Crestwood Board of Aldermen unanimously voted to accept the city's new redistricting map at its meeting Nov. 9. 
After the 2020 Census identified population growth in all four of Crestwood's wards, the city began looking at ways to redistrict the wards to even the populations out.
In October, the Redistricting Committee identified a new plan it felt provided clearer dividing lines and less division in the middle of neighborhoods. It also reversed some changes from the 2011 redistricting at the Buxton/Glencrest and Sturdy/Manda areas. The new wards average 3,101 residents.
According to the plan, the area of Buxton/Vauk/Glencrest/Ewers/Medallion would be transferred to Ward 3. Ward 1 would expand south to encompass the Pine Spray and Craigwood neighborhoods. The area south of Garber Road, between Sappington and Pardee, would be transferred to Ward 4. Ward 4 would also expand to take Manda/Sturdy/Rudson, as well as the streets east of Old Sappington. Ward 2 would take over Leawood/Grovena. 
"The committee felt this proposal accomplished a few major goals," City Administrator Kris Simpson said at the Nov. 9 meeting. "It equalized the population within the acceptable tolerances of the redistricting process, and it addressed some of the concerns the committee had regarding the 2011 redistricting. The new wards are compact and we believe it keeps communities of interest together."
Ward 4 Alderman John Sebben said he appreciated the committee keeping "90 percent of the boundary on either creeks or major roads."