After a rebuilding year during 2012, Flyers setting sights higher for '13
Flyers' Rheinecker will take No. 1 pitching spot on team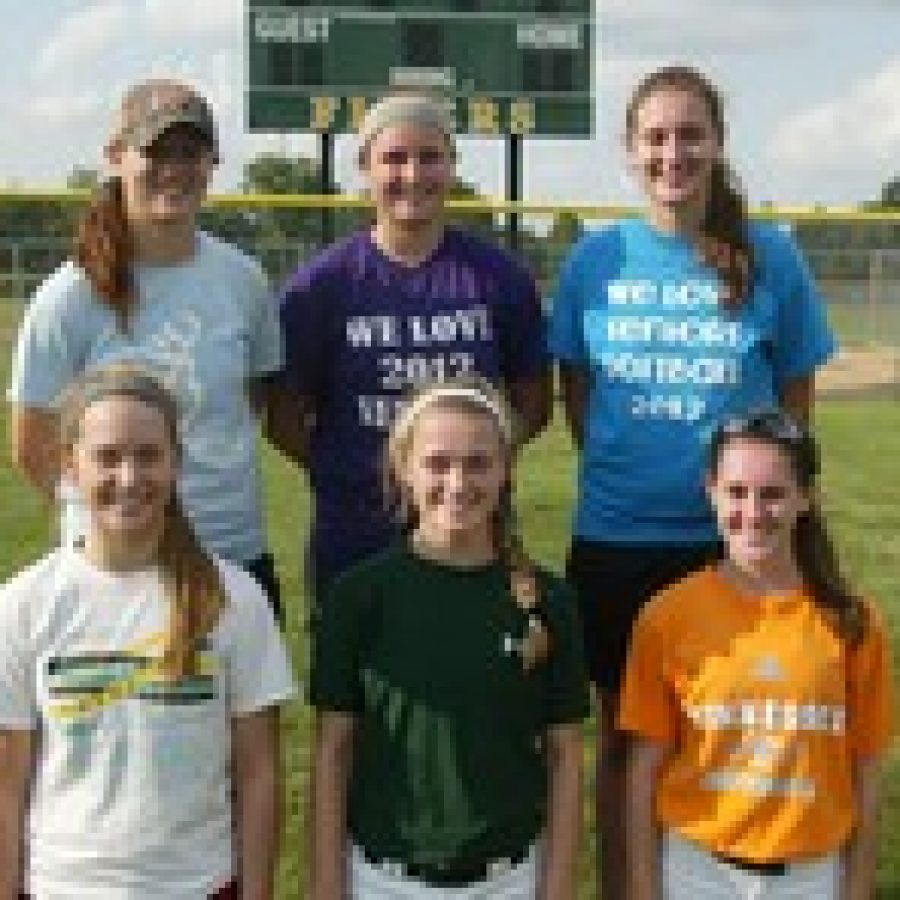 After a rebuilding year in 2012, the Lindbergh High School varsity softball team is setting its sights a little higher for the 2013 season.
While knowing the road ahead and the work that needs to be done, head coach Darin Scott is optimistic about the upcoming season.
"Just like any other year, we need to look for improvement throughout the season," Scott told the Call. "We had a little bit of a rough go last year and we've got about six returners coming back this year, so hopefully we will be able to maintain and continue to get better when it comes to district time."
One bright spot to look forward to, according to Scott, is he doesn't have to look too hard to see who will produce his offense.
"Sophomore Brooke Rheinecker and junior Brittany Stevens are back. They were pretty much our top two hitters last year," Scott said. "Haley Pfitzinger showed some real promise at the plate for us last year as a sophomore. She'll be a junior (this year)."
Scott also is looking for some offensive help from senior Sarah Shraut and senior Maggie McCune.
Shraut "came up with a lot of clutch RBIs for us last year," he said, while McCune "showed some life with her bat last year."
The squad also will focus on defense and pitching, Scott noted.
"Our No. 1 pitcher from last year is gone, so we do have a little transition period there," he said. "But I think offensively, we'll be able to put up some runs. I think we'll be able to run OK …," he said.
Rheinecker, who was the No. 2 pitcher last year, will take on the vacated starting pitcher's role.
One factor for success is how well the Flyers can conceal their weaknesses while improving.
"I think more than anything else we have to throw strikes. We have to be ready on defense. We can't give extra outs," Scott said. "The thing is if you show any signs of weakness in the Suburban West (Conference), then it's very difficult to win ball games.
"Game in and game out, it's a very tough conference and if you have a bad inning teams capitalize. There's no rest in the Suburban West. If you're down, they are going to take advantage of you. That's for sure," he added.