After 40 years, St. Louis County Crime Commission starts meeting again Thursday
By Gloria Lloyd
News Editor
glorialloyd@callnewspapers.com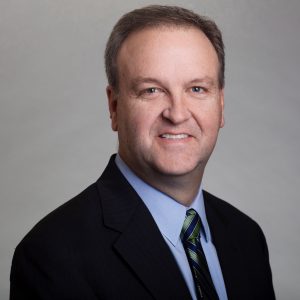 St. Louis County officials are trying to come up with ways to combat the county crime problem — including a wave of killings of children — with a commission that already existed but hasn't met in 40 years.
St. Louis County has apparently always had a "Crime Commission" on the books, but it hasn't met since the 1970s.
Now County Executive Sam Page is getting the gang back together, reconstituting the dormant panel he is calling the Crime Commission but that is officially called the "Criminal Justice Coordinating Council." Members include the county executive, county prosecutor, the chief of the St. Louis County Police Department, the presiding judge of the St. Louis County Circuit Court, the head of Justice Services, the chair of the County Council, two residents and a municipal elected official.
The first meeting happens at 10 a.m. Thursday in the County Council Chambers for all the members to outline what they want to accomplish.
Page said he's bringing back the panel because of the "crisis in our community," crime.
"I'm working every day to try to find out how to stop these tragic killings," he said. "I know our residents expect answers, and they should."
The county executive announced the initiative at the County Council meeting Tuesday night, where he promised that the group will develop a "comprehensive countywide plan for improvement of law enforcement and criminal justice." He said that while he's already talking to the county prosecutor and police chief about crime, the commission formalizes the relationship and "brings some of our conversations into the public."
Residents have complained about crime increasing the last few years, and the county instituted the countywide half-cent sales tax Proposition P in 2017 to give raises to county police officers and try to combat the rising crime problem. But violent crime has risen in both the county and St. Louis city the last few years, with a spotlight this summer on the numerous children killed in North City.
Page said he was already thinking about bringing back the Crime Commission before the deaths of two children in the county due to gun-related violence last week.
"I can't think of a more important time in our history to have this commission working," Page said.
Two children, 3-year-old Rodney March III and 13-year-old Clifford Swan III, died within hours of each other in shootings Friday in North County.
Police say Rodney found an unlocked gun in his home in Jennings and shot himself in the head. He died in the car as county police officers tried to rush him to a hospital and performed CPR en route.
County prosecutors charged the boy's father, Rodney March II, 28, with first-degree endangering the welfare of a child.
Page said he went to the scene at the apartment complex in Jennings to process the child's death.
"As I walked through the scene where 3-year-old Rodney March was shot in an apartment complex near Jennings, I asked myself — why is this happening? How could this happen?" Page said in his county executive's report at the meeting Tuesday. "Before I could fully process the tragedy, the news broke of the shooting of another 13-year-old boy."
In that case, police say that Clifford Swan III, 13, of Florissant, was walking through his grandmother's apartment complex with friends when he was shot by Jabari Lowery, 18, of the 10000 block of McCartney Lane in St. Louis, 63134. Lowery was charged with first-degree murder and armed criminal action and is being held on $500,000 cash-only bond.
Police allege that Lowery pulled the trigger and killed Clifford.
Charges were also filed against Montez Eskew, 17, of the 11200 block of Liberty Landing Drive in Florissant, for first-degree assault-special victim and resisting arrest for a felony. He is being held on $50,000 cash-only bond. Police say they were arresting him along with Lowery for first-degree murder when he fought back and kicked the arresting officers, causing physical injury.
Page noted that as opposed to the city's many unsolved killings of children this summer, charges were filed in both cases last week "within a few hours." He noted that the county has solved 21 of its 24 murders this summer.
"But sadly that's not where these stories end," Page said. "Families are torn apart, time marches on — sometimes with a vengeance. You can't stand aside and hope it gets better. Crime is a regional issue, and tackling it must be as well."
Page met with Gov. Mike Parson and St. Louis Mayor Lyda Krewson in a "crime summit" last week that featured police but not local prosecutors, county Prosecutor Wesley Bell and Circuit Attorney Kim Gardner. It did feature U.S. Attorney Jeff Jensen.
Some observers speculated that the prosecutors had been left out because of Gardner's fractured relationship with the city of St. Louis Metropolitan Police Department. Its union had called for Gardner to be ousted just before the crime summit.
The county executive said he wasn't in charge of inviting participants to the crime summit, but he is in charge of who will get appointed to the Crime Commission, which "will go a long way to make sure that everyone in the criminal justice process is at the table."
Despite the snub at the summit, Page said he talks to Bell every two or three days. The summit itself, which was not open to the public, primarily discussed how to get more resources to St. Louis city to address its wave of killings of children this year, "but also how those resources might have more of a regional impact, how state and federal law enforcement agencies could work together with local law enforcement to get more boots on the ground."
As part of the crime summit and the Crime Commission, Page said he will be looking at what state resources can be brought back to the county to address crime and what funds the county can direct toward crime in next year's budget. The budget process has already started.
He said he wanted the commission to specifically focus on "more resources," including technology and communication, along with Bell's wish list from county government on how to combat crime and the wish list of police Chief Jon Belmar.
"My concerns are that children are being shot in St. Louis County," Page said. "It's not my area of expertise, but I know it's wrong, so I turn to our police chief to help me figure out where we need resources. My role in county government is to make sure that we get the resources that we need to the right place, and I can work with the County Council to make sure that those resources, whether expenditure of funds or people, are in the right place."
The commission is set to meet monthly or every few months, depending on the need.
Although Page would not give specifics, he said he hopes to have some "positive" announcements on the crime-related front later this month.