Affton man faces charges for shooting roommate
An Affton man faces felony charges for shooting his roommate, according to police.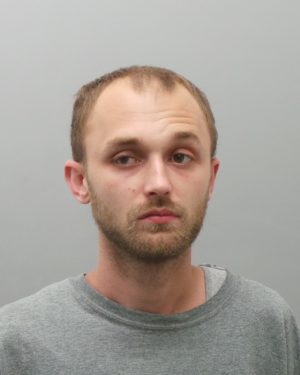 St. Louis County prosecutors charged David Colubriale, 26, of the the 6400 block of Vita Drive, with one count of first-degree assault and one count of armed criminal action for allegedly shooting his roommate about 11 a.m. Wednesday at their house on Vita Drive.
Colubriale is being held in the St. Louis County Justice Center on $150,000 cash-only bond.
Police note that charges are merely an accusation and defendants are presumed innocent until and unless proven guilty in a court of law.
But according to a probable-cause statement from the St. Louis County Police Department, Colubriale lives at the house with the victim, a 30-year-old man. Colubriale became "agitated," and the victim tried to calm him. Colubriale allegedly retrieved a handgun and shot the victim twice in the torso and once in the leg.
Colubriale then allegedly fled the house, which led to two schools locking down, and turned himself into an officer.
The victim who was shot was taken to the hospital for surgery. The victim's wife witnessed the shooting and told officers it was unprovoked.