'Adorable baby boy' is SSM Health St. Clare's New Year's baby for 2018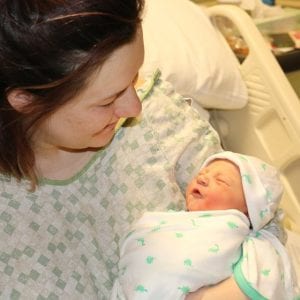 The first baby of the new year at SSM Health St. Clare Hospital in Fenton was an "adorable baby boy" born Jan. 2, the hospital posted on its Facebook page.
Carter Cole was born at 4:24 p.m. Jan. 2. He weighed 6 pounds, 8 ounces and was 19 inches long.
"Mom Danielle can't wait to introduce him to his big brother who will be 2 years old tomorrow," the hospital wrote. "Congratulations on your new little bundle of joy, Cole family!"