$24 million assisted-living center in Sunset Hills under construction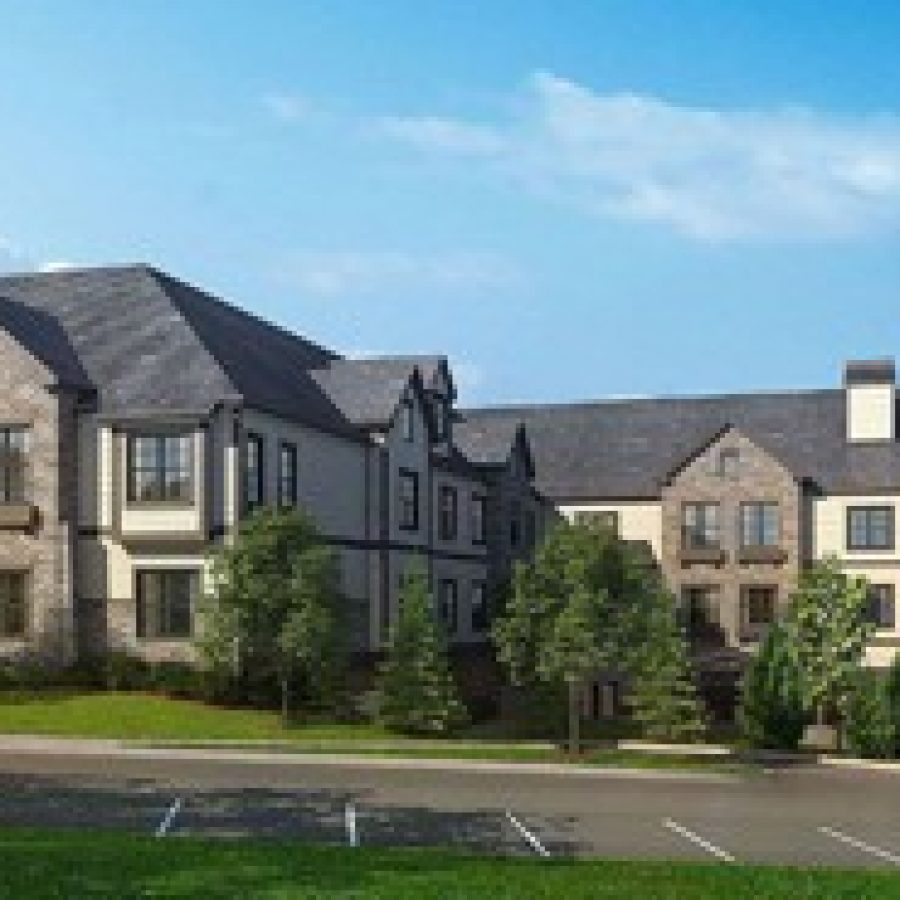 An assisted-living center on Rott Road in Sunset Hills is under construction and targeted for a grand opening in early 2017.
The 84-unit center, called The Sheridan at Laumeier Park, is the first of several retirement communities that operator Senior Lifestyle Corp. plans to develop in metro St. Louis.
The 69,000-square-foot Sheridan is built on a 3.9-acre site at 12470 Rott Road adjacent to Laumeier Sculpture Park. It will consist of 43 assisted-living apartments and 41 memory care residences developed specifically to support those with dementia, including Alzheimer's.
Senior Lifestyle Corp. is a closely held, family owned national owner, operator and developer of senior housing communities founded in 1985.
"The Sheridan is unique in that it blends the latest concepts in senior living design with a warm and nurturing environment, all specifically programmed around residents and their families," Executive Director Mark Fontana stated in a news release. "It will reflect the consummate level of expert care that has distinguished our family-owned company since its founding 31 years ago."
Residents will have access to nearly 38,000 square feet of common area with living rooms, a dining room, entertainment room, fitness center and art studio. Underground parking, as well as spectacular views, are two features of The Sheridan at Laumeier Park that are hard to come by in other senior-housing options, according to the release. Additionally, smartly integrated internet technology will make it easy for residents to stay in touch with family and staff.
The Sheridan at Laumeier Park is currently supporting 150 construction jobs and is projected to create 100 full-time equivalent jobs, both full- and part-time permanent positions, when it opens.