YMCA breaks ground for a 950-square-foot addition that includes lobby, welcome center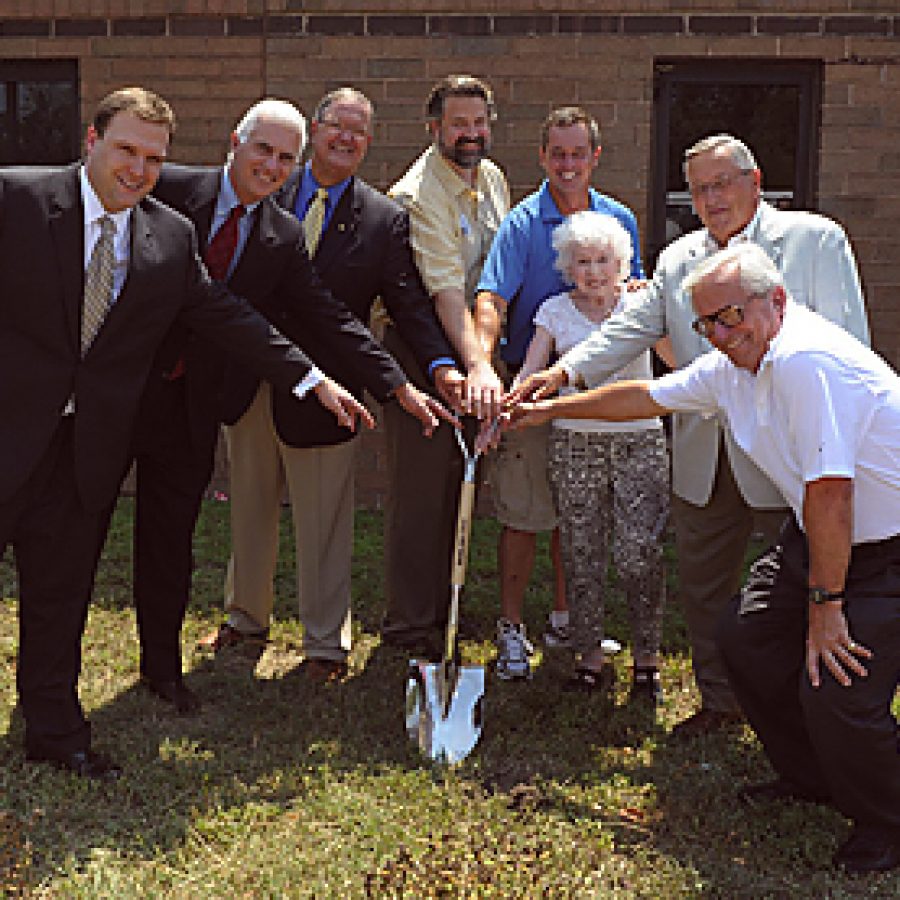 The South County Family YMCA, 12736 Southfork Road, last week broke ground on a 950-square-foot addition.
The expansion is possible in part as a result of the YMCA's $30 million "Building a Stronger, Healthier Community" capital fundraising campaign, which supports facility expansions throughout the YMCA of Greater St. Louis association and programs and services for children and teens in St. Louis' urban core communities.
For more than 40 years the Y has been listening and responding to the needs of the south county community, according to a news release.
The current building first opened in 1982 and was expanded twice to keep pace with growing membership needs. Today, the South County Family YMCA engages an estimated 11,300 members of all ages who utilize the current 55,000-square-foot facility to learn, grow and thrive, the release stated.
"This is an exciting time for the YMCA of Greater St. Louis and for our South County Family Y," Executive Director Jeff Clay stated. "This expansion literally changes the face of our building and will improve our member experience by making our building more welcoming and our staff more accessible. We want our members and guests to always feel comfortable and at home at the Y."
"Our Y is more than just a place to lift weights or run on the treadmill, it brings families together, encourages good health and fosters connections through fitness, fun and shared interests," he added. "The Y is proud to serve the south county area, to bring together people who share common passions and interests and to be a leading voice on health and well-being."