Woman marks 100th birthday with special ride
Concord woman considering balloon ride for next birthday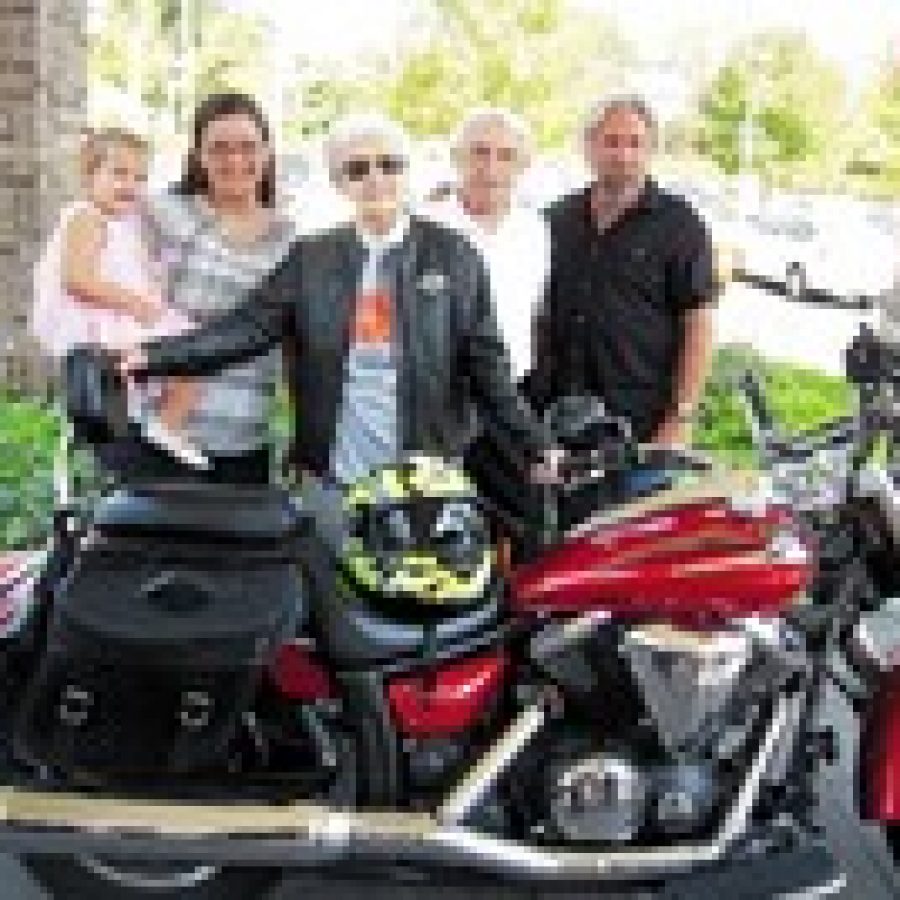 Orchid Terrace volunteer Dave Knell was eating lunch last year with resident Edie Simms, then 99, when world traveler Simms told him she had tried out nearly every form of transportation that had been invented over the past hundred years.
"She said, 'The only two forms of transportation I haven't taken in my lifetime are a motorcycle and a rocket ship,'" Knell recalled. "I said, 'Well, Edie, I can't really do anything about a rocket ship …'"
After that conversation, Knell went to work on planning how Simms could spend her 100th birthday — riding a motorcycle for the first time.
Former "Rosie the Riveter" Simms has no children, and since her husband, Wilford, died 30 years ago, she has kept busy with her nieces, nephews and friends, many of whom came from Colorado, Florida and other states to look on as their beloved aunt, suited up with a motorcycle jacket and sunglasses, took a spin on a Harley on her 100th birthday Sept. 25.
"It's not every day you turn 100," said Simms, who was born in a log cabin in Festus and later lived in Illinois and Florida before returning to the St. Louis area to be closer to some of her relatives.
After her motorcycle ride around the Orchid Terrace parking lot, Simms was all smiles as she headed to her birthday party.
The celebration had two cakes: one with the number "100" and one with a motorcycle, in honor of her latest form of transportation.
Riding the Harley was fun, she said, but did not make her as much of a daredevil as a former president who went skydiving on his 90th birthday.
"I'm not like George Bush, jumping out of a plane," she said.
When a new resident moves into Orchid Terrace, Simms will ask them if they have a kitchen table and what size it is. The next day, she will present them with a tablecloth she made for their new home, said her great-niece, Loretta Simms of Golden, Colo.
This year, Simms is already hard at work making 140 pillows to give as Christmas presents to every resident of Orchid Terrace and to all the members of her extended family.
As far as that rocket ship, Knell said he might work on that for next year. Simms said she had other ideas, however — a hot-air balloon ride would be more her style.