Wohlwend educator named Teacher of the Year in Mehlville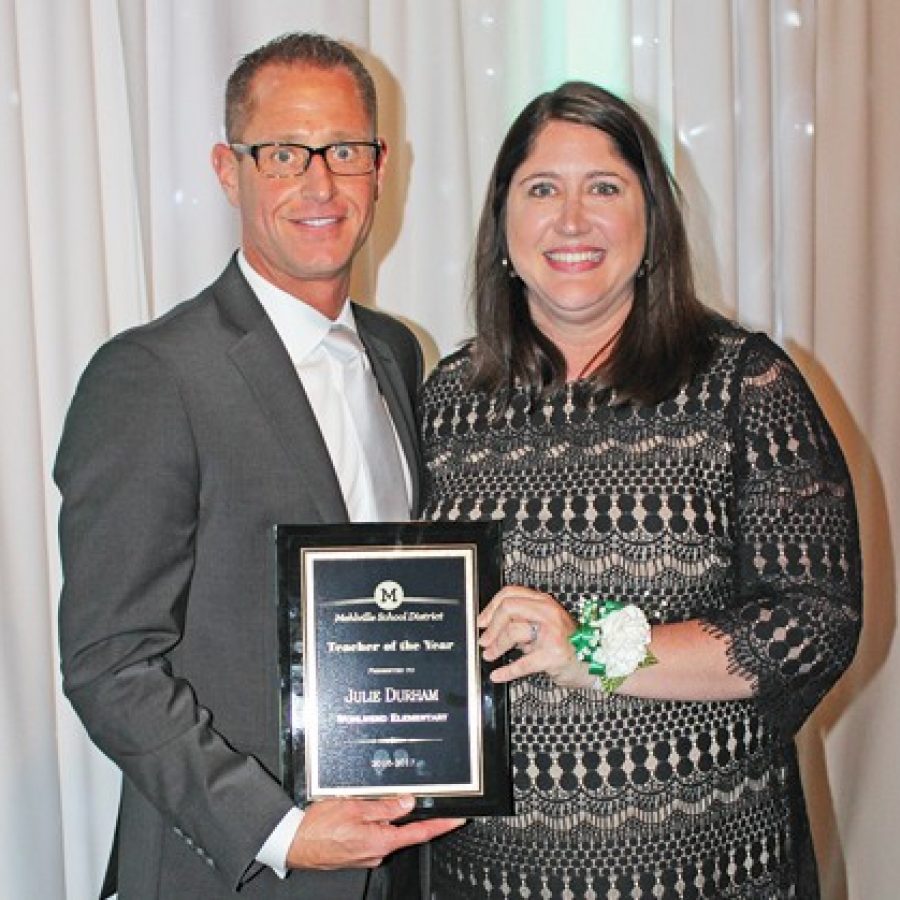 Julie Durham, a third-grade teacher at Wohlwend Elementary School, has been chosen as the Mehlville School District's Teacher of the Year for 2016-2017.
The honor was presented Thursday, May 4, during the district's annual Recognition Night celebration, according to a news release.
Durham was selected from a group of 19 teachers who were honored as Teachers of the Year from each school in the district. She was praised by colleagues for her teaching skills and her leadership qualities.
"We had 19 terrific candidates for this honor, and each one would have been a worthy choice," Assistant Superintendent Jeff Bresler stated in the release. "Julie was selected because she does so many things so well. She's the kind of educator who helps set a standard of excellence in the district."
Durham will now become a candidate in the selection of the Missouri Teacher of the Year.