HouseFit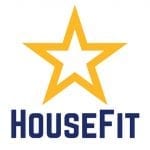 About:
"We Help Older Adults Maximize Their Independence And Fitness Levels, So They Can Continue To Enjoy A Full And Active Life"
"HouseFit is a Physical Therapy practice that focuses more on the prevention and wellness aspects of your health. Of course, we still offer one-on-one Physical Therapy Visits for those who need it. We've created a one-of-a-kind environment that focuses on keeping older adults moving and feeling better no matter what your current fitness level is. We have a service that's right for every fitness level. We truly believe Fitness is Achievable at Any Age and would love to help you become the best version of yourself.
​
We offer Physical Therapy and Wellness Services at our location in South County. We also have a Mobile Team that sees our clients for both Physical Therapy and Wellness Visits in their homes."
People Who We Help Include…
Active Grandparents
Who want to keep up with their grandchildren and still have enough energy left over to enjoy each other. ​Energetic Retirees
Who want to make full use of their free time by continuing to travel and experience new adventures.
Busy Caregivers
Who spend all of their time taking care of others, often overlooking their own fitness needs.
Health Conscious Adults
Who believe that "Exercise Is Medicine" and want to keep living a healthy lifestyle.
Motivated Older Adults
Who know age is just a number and believe that Fitness is Achievable at Any Age!!
​
Inexperienced Exercisers
Who know they should start moving, but just aren't sure where or how to start.​