TJD Business Services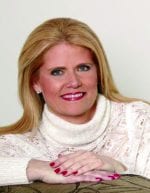 About:
 TJD Business Services Celebrates Over 30 Years
Teresa Dorshorst founded TJD Business Services in 1989. From resumes to retirement, TJD is an area leader in helping individuals in their job search to assisting new businesses in their set-up with bookkeeping, word processing and business coaching, mentoring services. 
The company provides tax preparation and notary services for businesses and individuals. 
TJD has expanded its one stop shopping for clients by also providing life, health, LTC and annuities sales and advice. 
They are a member of the South County Chamber of Commerce, Missouri Notary Association, and Who's Who of Women Business Owners in the U.S. Ms. Dorshorst is the Past President of the South County Chamber and the Past President of the Immaculate Conception School Board. Teresa is also a member of the Marlin Perkins Society with the St. Louis Zoo and a member of the Women's Leadership Circle with the Humane Society of St. Louis. 
In addition, the company has been an active supporter and sponsor of such benefits for the Crohn's and Colitis Foundation of Missouri, the Lupus Foundation of St. Louis, the MS Foundation and the Humane Society of Missouri's Long Meadow Ranch. For more information, write Teresa at tjdbusinessservices@yahoo.