Team Wagner Homes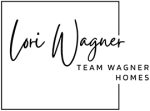 About
Team Wagner Homes celebrated its 13th Anniversary February 15, 2023.
Located at 1960 Richardson Road, Arnold, MO 63010, announces a new south county office is coming soon!
Founded by Lori Wagner, the company is an area leader in real estate sales, negotiation, home staging, marketing, consultation, home evaluations and more!
We run our team as a boutique business with concierge service. We are selective in our business model which creates a personal client/realtor experience. We want our clients to feel they are important, valuable and heard.
Our brokerage, Exit Elite Realty, is the top real estate agency in Jefferson County. My team is consistently in the top 10 in annual sales in an office of 65+ realtors — Certified Pro Realtor.
We also have an extensive and creative marketing approach to the sale of your property. Each property is evaluated and marketed individually. There is more to selling a home than placing a sign in the yard. There has to be a strategic and precise plan in place. We offer clients a different and unique approach to getting your home sold despite market conditions.