Voters to weigh in on Mehlville's first bond issue since 1992
District will use 33 cents for operations, and voters will decide on a 12-cent bond in April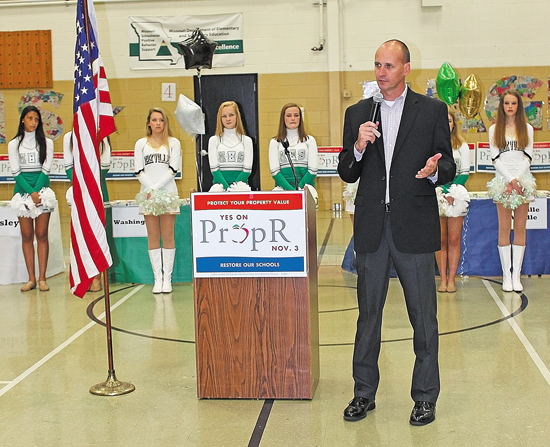 Voters in the Mehlville School District will decide in April whether or not to pass the district's first facilities bond issue since 1992.
The Mehlville Board of Education voted unanimously last week to place a 12-cent no-tax-rate increase bond issue on the April 6 ballot. The money from "Proposition S," for "Safe Schools, Safe Kids," would fund $35 million in safety upgrades and maintenance on existing facilities, plus new secure vestibules at each school entrance.
The Jan. 21 vote is the "end of the runway," Superintendent Chris Gaines said at the meeting, of a process that began in 2017 when Gaines told the public he was eyeing a ballot measure in 2020 since the district is slated to pay off its certificates of participation, or COPs, by 2022. The COPs date from 2000's Proposition P, a 49-cent ballot measure.
In August, the board declined to place the bond issue before voters in November because of the economic impact from COVID-19, despite the fact that the bond issue is a no-tax- rate-increase measure that would not increase the overall level of taxes paid by residents.
At the Board of Education meeting Jan. 21, Gaines recommended the board approve the same thing he recommended last August: A 12-cent, $35 million bond issue that will fund secure vestibules and facilities improvements and maintenance at every school in the district, like upgrading bathrooms, outdoor lighting and improving parking. The measure would also fund the addition of secure vestibules at every school, locked entries with shatterproof film that open directly into the office rather than having to go into the school first.
Today the district levies about 45 cents from Prop P. Prop S will ask voters to approve a bond issue for 12 cents of the 45-cent levy. The district will transfer the remaining 33 cents toward operations without a vote.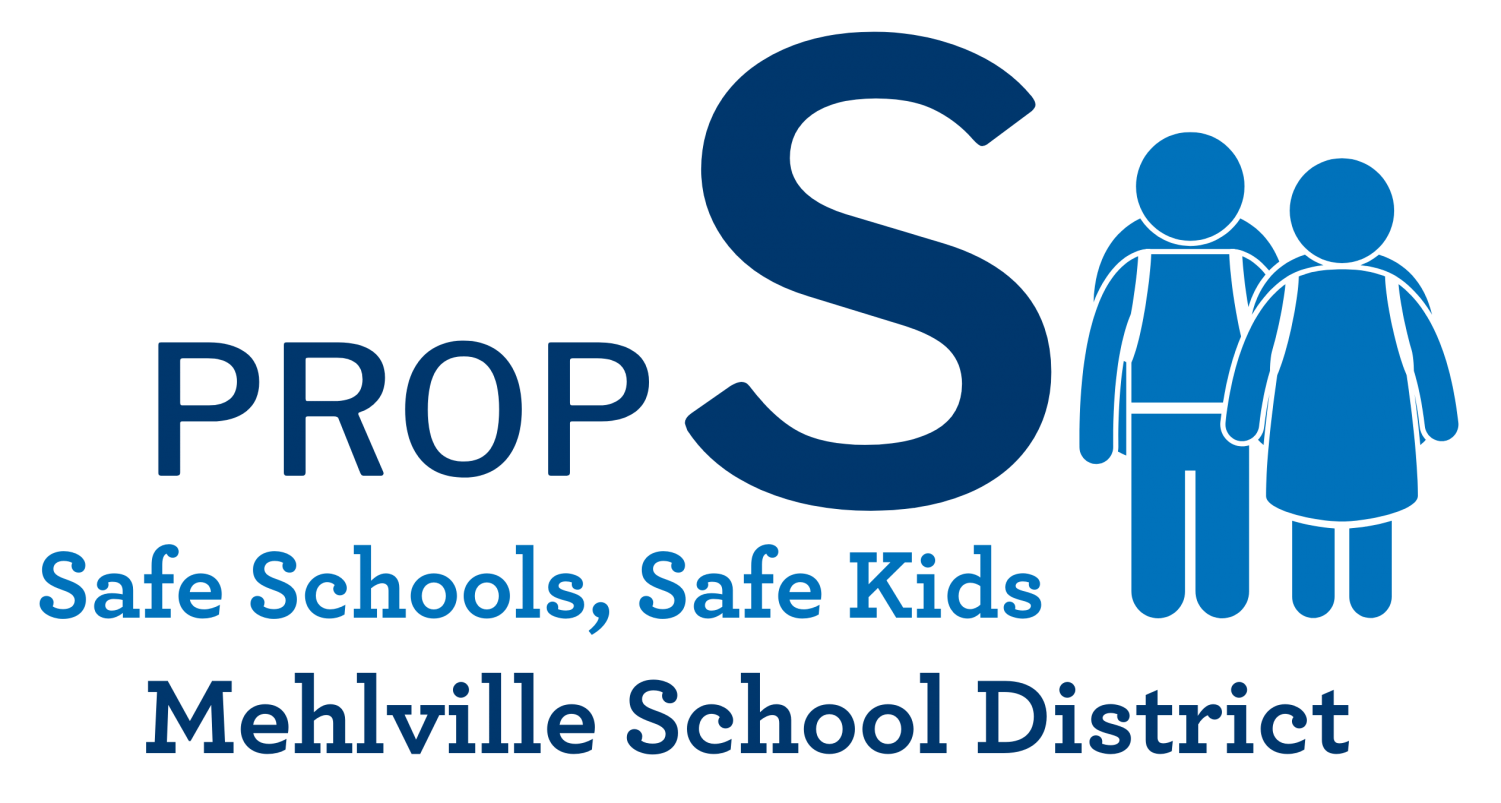 "If you were to go back 13, 14 months ago, I would have thought that this split would have been more in the 20s, but because of COVID, the impact of COVID on the state budget and the resulting impact on our budget … we thought it was necessary to pare that back," said Gaines at the Jan. 21 board meeting.
The $35 million would fund the top priorities narrowed down from a list of more than $237 million in projects. The district's Facilities Steering Committee, which was made up of nearly 40 parents, teachers and community members, spent 18 months before the pandemic touring 19 of the district's 20 school buildings. Using those tours and surveys from parents and teachers from each individual school, the committee prioritized schools' facility needs.
Broken down, the $35 million would be used to fund $11.6 million in safety upgrades, $7.3 million in HVAC upgrades, $5.6 million in "other," $2.8 million in restrooms, $2.7 million in roofing, $1.9 million in ADA compliance, $900,000 in parking upgrades and $2.2 million in contingency funds for projects awaiting estimates.
"Over the last four to five years, we've done a number of surveys around facilities and those have repeatedly indicated a desire for work around HVAC and restrooms and parking and safety. Looking back in how we've invested in our facilities, we've not done anything for a long time," said Gaines. "We have the lowest debt per student in the county and probably one of the lowest debt per students in the state if we looked beyond the county."
The district had cyclical bond issues on a regular basis from the 1950s until 1992, a trend that ended after voters struck down a series of ballot measures starting in the 1990s. The district set up Prop P in 2000 through an operational increase, because a bond issue would have required a higher level of voter approval to pass, and it wouldn't have passed if it had come in the form of a bond issue since it had less than 57-percent voter approval.
A chart Gaines compiled showing the money that all 22 school districts in the county spend on facilities through dedicated bond issues displays a zero next to Mehlville, the only district with no bond issues and the only district that spends less than several thousand dollars per student with dedicated facilities funds.
"We are really the back of the bus in the county, we're the last in terms of our facilities investments. The rest of the county has invested over $2.4 trillion in their facilities since we've done anything in 2000," said Gaines. "So this possibility we identified way back when and have been talking about every once in awhile since is we have this ability, without changing the overall levy —  taking 45 cents and being able to have a significant investment in facilities and infusion into operations."
Prop S differs from past Mehlville ballot measures in recent years like Proposition R for Restore and Proposition A for AC. Prop R, passed in 2015, was a 49-cent tax-rate increase used to fund operations and some capital needs around the district, while Prop A, passed in 2016, was a 4-cent no-tax-rate-increase tax transfer that is strictly used to fund roof and HVAC improvements.
Gaines told the board that he hoped that, contingent on voter approval, Prop S would be the start of a cyclical bond issue system for facilities like what the district had in place from the 1950s until 1992.
"Doing this is a kind of a good first step … we've got plenty of (facility) work to keep us busy. And that's what happens after 20 years of not doing anything. We can keep this whole 45 cents and take that 12 cents and put that into capital needs. That 12 cents would generate about $2.4 million to use toward capital needs. But it takes a lot of years of $2.4 million to add up to $35 million all at once," said Gaines. "You'd be doing a little bit … versus doing a whole lot at once. And what we see done across the state, across the county, is using bond issues to have cyclical investments so it sets the district up to be able to do that kind of cyclical facility investments into the future."
Rebecca Bahora, who has three children in the district, spoke in favor of the bond issue at the Jan. 21 meeting.
"I'd like to offer a parent perspective, particularly when it comes to safety … Anything to keep (my children) safe, I did. … As my children have gotten older, it has become easier in some ways but in other ways it has become harder because besides home, school is the place where they spend the most amount of time. … I have to trust that their teachers will keep them safe when I can't be there," she said. "We invest in our school with time and resources but as parents, we can only do so much. We can't fix the HVAC equipment, we can't remodel the bathrooms and we can't address the other facility issues that we have in our district. But tonight you all can make that a possibility. … I want my home and home of our future students to be safer and better overall. With that in mind, place Prop S on the April ballot. … Let's invest in our children's home away from home."