Voters overhaul Mehlville fire board, oust two of three incumbents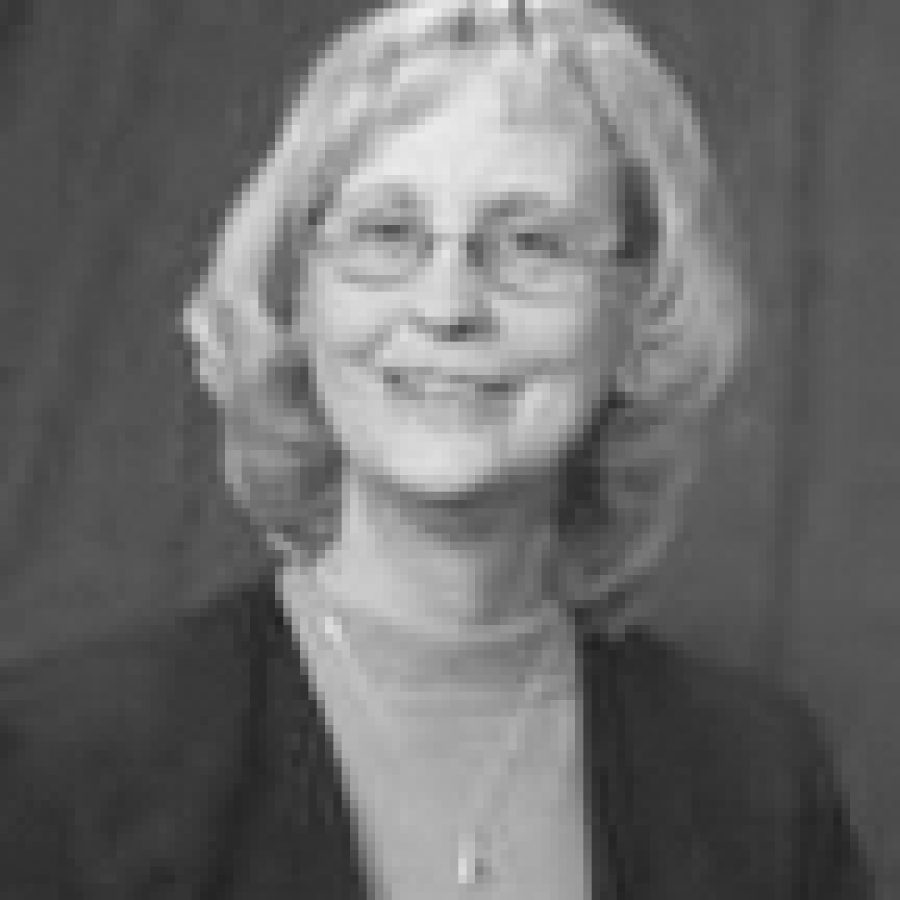 Voters overhauled the Mehlville Fire Protection District Board of Directors last week, ousting two incumbents off the three-member board.
Running on a platform of rolling back the recently approved 33-cent tax-rate hike, Aaron Hilmer and Bonnie Stegman overwhelmingly won election April 5, based on unofficial results posted by the county Board of Election Commissioners.
"We told people: 'We're going to cut your taxes,'" Hilmer told the Call. "We've got an obligation to the people now. First, you've got to eliminate the waste."
Hilmer is excited about winning, but his election efforts cost him the back window of his vehicle, which was smashed while parked in his driveway. Without admitting guilt, Mehlville Local 1889 of International Association of Fire Fighters, which had worked heavily against Hilmer and Stegman, agreed to pay for the damage.
"We'll sit down with the new board members," Local 1889 President Chris Francis told the Call. "We look forward to working with them and trading ideas with them."
The April 5 election offered a rare opportunity for voters to revamp the board. Normally, only one board seat is up for election at a time. This year, two of three seats were up for grabs.
Hilmer garnered 52 percent of the vote to defeat 12-year incumbent and board Chairman Tom O'Driscoll, who received roughly 37 percent of the vote. A third candidate, Steven Mueller, mustered about 11 percent. Hilmer earned a six-year seat on the board.
In the race for a four-year seat, roughly 62 percent of voters favored Stegman, who pummeled board Secretary Dave Gralike by more than 3,000 votes.
Gralike was appointed in August 2003 to fill a vacancy created by the death of former board member and Chief Joe Gaterman. The seat normally carries a six-year term.
O'Driscoll, meanwhile, hadn't faced a challenger in his previous two elections, automatically earning a seat.
"I couldn't believe the margins," Hilmer said. "We thought there was an undertow out there of people disgusted with the way their tax dollars were being spent. (In this election), they had the information."
Running as a team, Hilmer and Stegman vowed to roll back 33-cent tax-rate hike approved last November and look to cut what they call fiscal waste. Particularly, the two took aim at high benefit packages, including 100 percent dependent coverage for medical, dental, and vision insurance, numerous vacation and sick leave days with full pay and clothing allowances given to office employees.
Hilmer didn't identify specifically where he would like to cut, but said the whole budget is worth scouring.
"I just can't wait to get in there," he said.
Allied incumbents Gralike and O'Driscoll, meanwhile, said the district needed to maintain competitive benefits to attract high-quality employees. They said Hilmer and Stegman misrepresented the facts and lacked the experience needed to run a fire district.
Hilmer said he doesn't want to slash salaries and mentioned Mehlville is very competitive already. More than 250 people recently applied for up to 13 firefighter and paramedic jobs at the district.
Since Hilmer and Gralike joined the race, the firefighters union has scurried to defeat them, passing out signs and fliers, publicly endorsing Gralike and O'Driscoll.
Local 1889 spent about $13,000 against Hilmer and Stegman through the Fire Fighters Action Committee to Elect, based on financial disclosure reports filed one week before the election. Spending may have increased. The political action committee must file another report 30 days after the election.
Francis insists the union will have a good working relationship with the district's new leadership.
At public forums, Hilmer repeatedly said the relationship between the firefighters union, Gralike and O'Dris-coll gagged any voice the people had on the board.
During last week's election, Hilmer said he was shadowed by firefighters throughout the day. Someone even waited for him outside his home, he said. Firefighters pointed and shouted at him at every polling place, calling him a liar, Hilmer said.
And on Wednesday, Hilmer found the back window of his car had been smashed. The firefighters union offered to pay for the damages.
"Without admitting any guilt or liability, yes," Francis said when asked if the union would pay for repairs. "There's no way of knowing who did it … I certainly did not want Mr. Hilmer to look poorly at the union, so in good faith, I offered to pay for it and Mr. Hilmer accepted."
The Home Builders Association of Greater St. Louis, meanwhile, flooded a committee working to elect Hilmer and Stegman with $20,000. The South County Citizens for Public Reform, in turn, spent all of the money on ads and fliers to get Hilmer and Stegman elected.
While Hilmer said Gralike and O'Driscoll were in the back pocket of the politically influential firefighters' union, Gralike made the same assertion of Hilmer, Steg-man and the Home Builders Association.
"I had nothing to do with that campaign (committee)," Hilmer said, referring to the South County Citizens for Public Reform, which received the donation.
Pat Sullivan, executive vice president of the Home Builders Association of Greater St. Louis, said his clients want to eliminate a "duplication of fees" related to building inspections. Mehlville and many other fire districts require the inspections, which are already a requirement of the county and several municipalities.
Sullivan told the Call he had not received any promises from any candidate in the race. Hilmer said the same.
Hilmer and Stegman take office after the county Board of Election Commissioners makes the results official, which may be in two or three weeks.