Crestwood Elementary School physical education and health teacher Darrion Cockrell has been named Lindbergh Schools' 2020 Teacher of the Year. 
Lindbergh colleagues, Board of Education members and family members joined Tuesday in a virtual surprise announcement on Zoom to share the exciting news.
WATCH: Surprise Zoom Announcement for 2020-2021 Teacher of the Year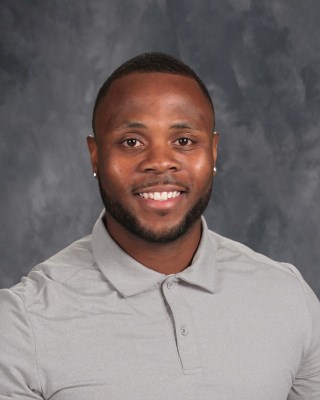 Building trusting, respectful relationships with students and families has been one of the top priorities of "Mr. DC" throughout his five years of teaching at Crestwood Elementary School, the district said in a news release. He also "works tirelessly to promote a healthy community by motivating, inspiring and pushing his coworkers and students every day," the district added. 
Cockrell regularly uses dance, exercise and athletic games to teach students the fundamentals of body movement and promote teamwork to students in grades K-5. He evaluates each student's individual growth and athletic abilities to develop customized instruction plans for his fifth-grade students.
Outside of the classroom, Cockrell participates in a variety of extracurricular activities to promote exercise and lifetime fitness. He is the Read, Right, Run coordinator for Crestwood, the creator of "Crest-Fit" training for teachers and parents, and is an after-hours host of Dads Club Open Gym for his school families.
"Mr. DC lights up a room and is a positive presence for everyone," said Crestwood Principal Jodi Oliver. "His innate nature for building relationships and finding ways to connect with kids is the foundation of his work. Kids absolutely love him!  He has a passion for student, staff, and family health and wellness and it shows in everything he does. We are so lucky to work with him every single day."
Cockrell's colleagues share that he is a great role model who attends every school function and often can be seen cheering on students at dance recitals, athletic competitions and outside activities as well. He brings a positive attitude and outlook on life to the Crestwood Elementary community.

Cockrell earned a Bachelor of Science in education in physical education and a Bachelor of Interdisciplinary Studies from the University of Missouri-St. Louis. He is a certified physical education and health teacher for grades K-12.
As Lindbergh's Teacher of the Year, Cockrell will now be in the running for the Missouri Department of Elementary and Secondary Education Regional Teacher of the Year award, which will be announced later this spring.
See the video of Tuesday's surprise announcement below: