Veteran Panthers to make some waves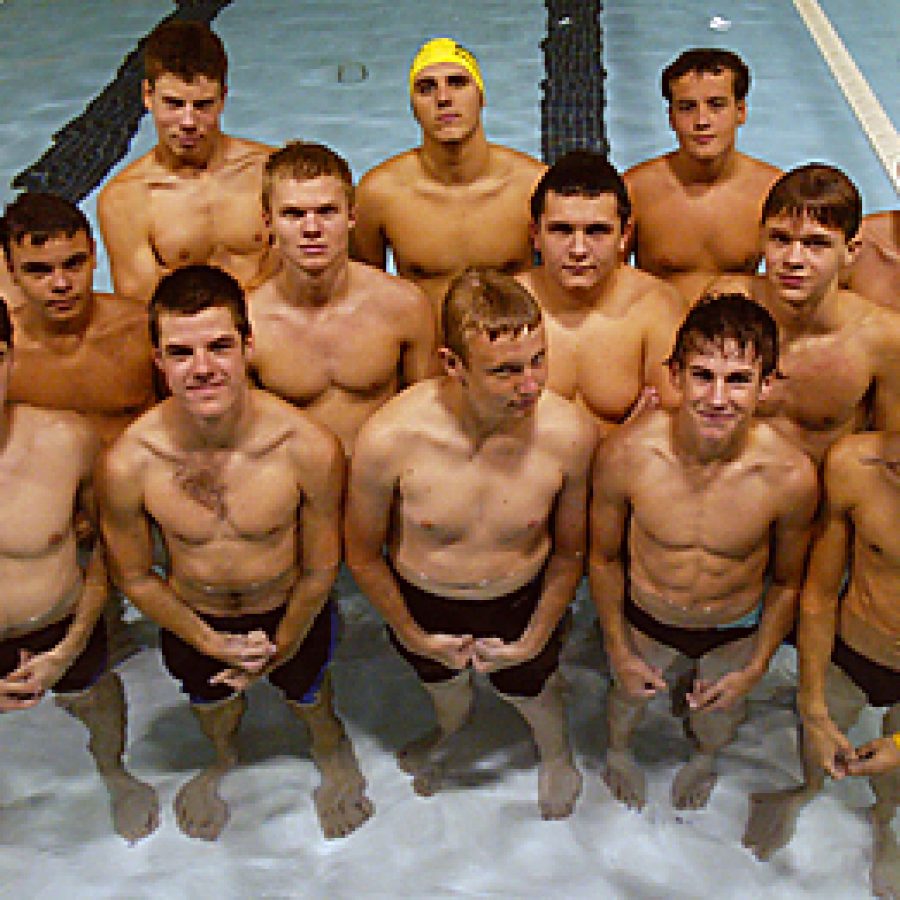 The term "new season" doesn't carry such a literal meaning for the Mehlville Senior High School swimming and diving team this year as it has in the last few years.
Head coach Kerrie Kern finally has some continuity in her fourth year of leading the Panthers.
"We have a much more solid start this season. Usually, it was always a new start at the beginning of the season. It'll be nice to see if we can compete against a new group of schools with our experience," Kern said.
The Panthers welcome two freshmen.
The rest of the team is returning to the pool for Mehlville.
"We don't have the learning phase with new swimmers as much as usual. We'll see the growth from where they were," Kern said.
And even though their first meet is not until Sept. 8 at Eureka High School, the Panthers are in a hurry to improve.
"We're at the point where we're looking to cut times and put together our relays. I wish we had faster relays, and maybe that's what we focus on this year," Kern said.
Junior Tyler Sanfilippo is improving as much as anyone. Sanfilippo is planning to compete in the backstroke and freestyle.
"I'm not looking for a state time from him, but he's shocking me with his improvement from last year," Kern said.
A state championship qualifier might be a long shot, but junior Mason Miller is probably within closest reach.
"I hope he comes out stronger in the fly. He's becoming more driven and wants to be a leader," Kern said.
The Panthers hope to get a strong season from senior Mark Messler, who also is in his third year of competition.
"He's made leaps and bounds since he started. He's tall, which helps in the breaststroke," Kern said.
Kern hopes tall sophomore Elzar Zeljkovic can surprise opponents after missing much of last season.
"I'm excited to see what he does in the 50(-yard) and 100(-yard) freestyle," Kern said.
The Panthers' squad of about a dozen is small, so they will be busy trying to tally points, but it might be a little easier than it was before.
"I'm excited for our first meet now that we're coming in with more experience," Kern said.
Mehlville Swimming
Sept. 8 Eureka A 4:15 p.m.
Sept. 10 University City Relays A 4 p.m.
Sept. 11 Ladue Invitational A TBA
Sept. 14 Marquette A 4 p.m.
Sept. 21 Ladue H 4:15 p.m.
Sept. 23 Parkway North A 4 p.m.
Sept. 29-30 Rockwood Inv. A TBA
Oct. 5 Lindbergh H 4:15 p.m.
Oct. 6 SLUH A 4:30 p.m.
Oct. 12 Parkway South A 4:15 p.m.
Oct. 19 Lafayette A 4:15 p.m.
Oct. 21 Rockwood A 4:15 p.m.
Oct. 26 Oakville H 4:15 p.m.
Oct. 27 Affton A 4 p.m.
Nov. 4-5 Conference Meet A TBA