Veteran marks 100th birthday with flight to Washington, D.C.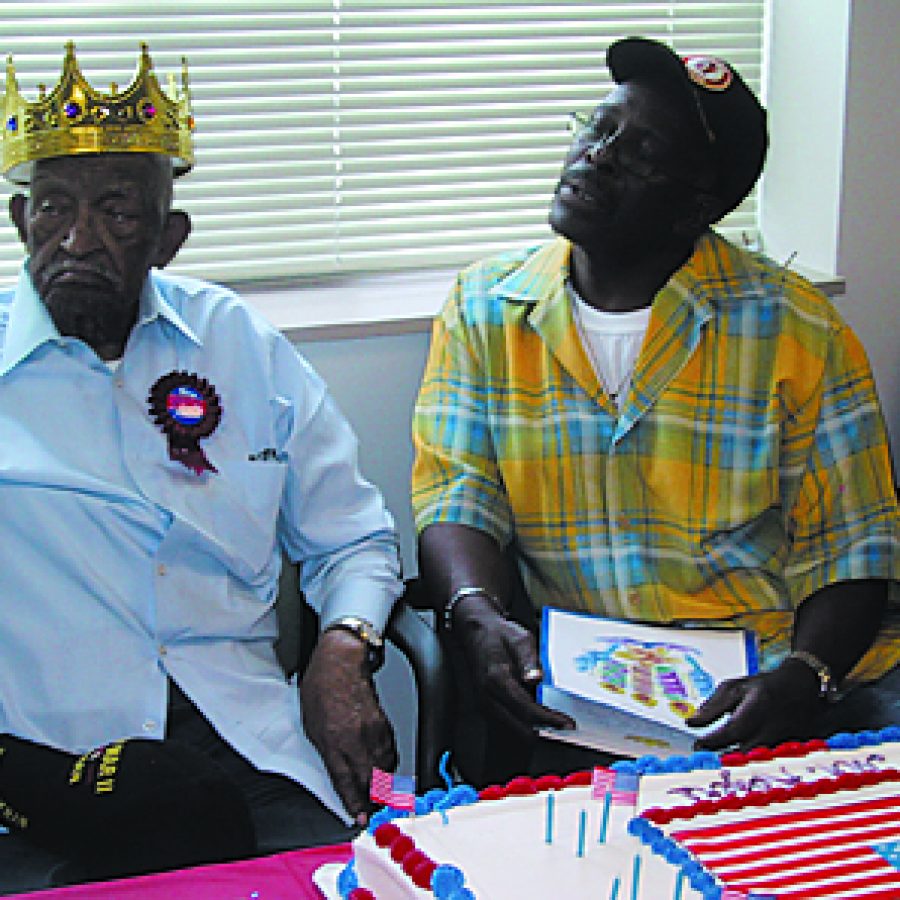 Flags stood proudly on toothpicks and tiny torches blazed as a World War II veteran extinguished the flames on his centennial birthday cake.
World War II veteran James A. Rogers recently celebrated 100 wonderful years by journeying to Washington D.C., to visit the World War II Memorial. The World War II Memorial opened in 2004 to commemorate the sacrifices of the 16 million members of the U.S. armed forces. As one of the 16 million, Rogers served in the U.S. Army from 1942 to 1945, delivering supplies and equipment to the U.S. Army Corps.
On June 19 — the day after his 100th birthday — the veteran gathered with family and friends at the St. Louis Veterans Affairs Medical Center at Jefferson Barracks. While he anticipated the party, his friends at the VA had arranged for a unique surprise to celebrate the occasion.
Upon the news of Rogers' 100th birthday, VA officials contacted the Honor Flight Network. In honor of his centennial, Rogers was selected to board on the inaugural trip of the Greater St. Louis Honor Flight along with roughly 30 other veterans who were chosen to participate in the June 24 trip.
This flight transported veterans to the World War II, Hiroshima and Vietnam memorials in Washington, D.C.
"At 100, he is physically able to make the trip and still able to walk on cane, which is a great gift" said Mary Lou Rogers, vice chairman of the Greater St. Louis Honor Flight. "Now we'll put him in a wheelchair, but to be in that physical shape is unusual. If there is a way, they will make a way."
The Honor Flight Network goes to great lengths to ensure all veterans have the opportunity to visit their memorials, according to the vice chairman.
"It's a great opportunity for all of us to say thank you for the sacrifices they've made," she said. "The World War II campaign was the largest campaign ever. We lost more soldiers there than anywhere else."
Rogers and his son Charles journeyed to the memorials together. Charles is employed by the St. Louis VA Medical Center.