By Gloria Lloyd
News Editor
glorialloyd@callnewspapers.com
A St. Louis County jury handed down a $20 million verdict against the St. Louis County Police Department Oct. 25 for allegedly discriminating against an Oakville police veteran because he is gay, and now the county executive and at least one County Council member are saying it's time for a new police chief.
Chief Jon Belmar has weathered Ferguson and scandals that might have brought down other police chiefs, generally keeping the support of the police union, the public, and at first, new County Executive Sam Page.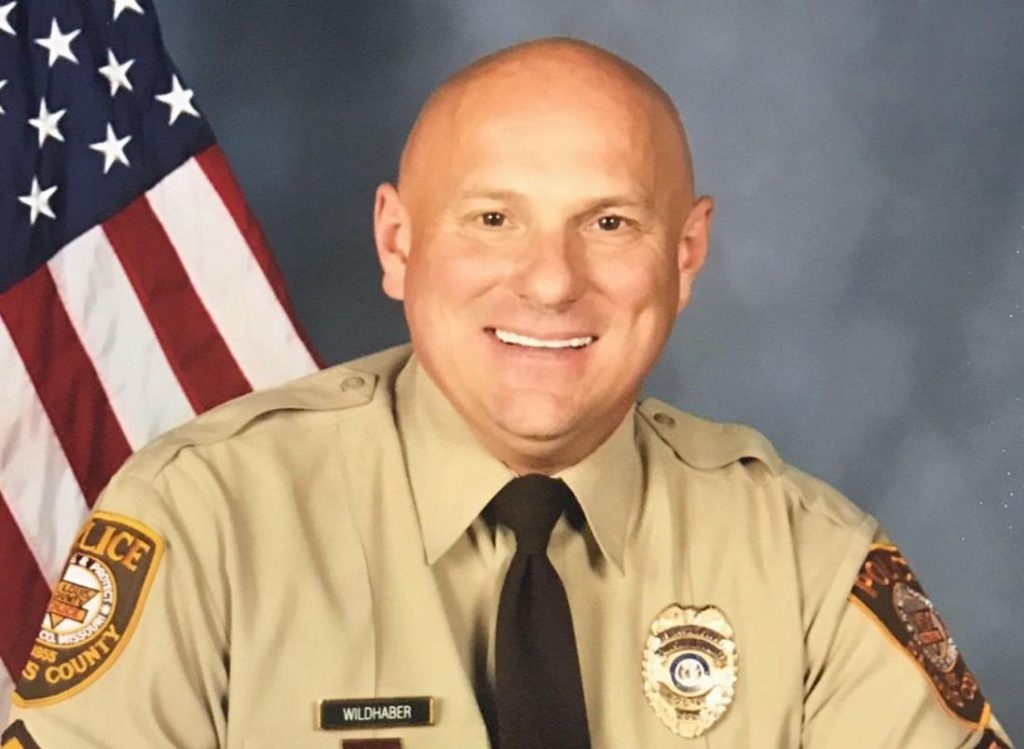 But after the verdict Page tweeted that he would appoint a new Board of Police Commissioners, which he said could start making change at the top.
Sgt. Keith Wildhaber of Oakville served the department for 22 years when he sued in early 2017, saying that he had been passed over 23 times for promotion because of what one former police board member called his "gayness," and then transferred to work farther away from home in the Jennings Precinct instead of the Affton Southwest Precinct after he filed a federal employment complaint.
And after a five-day trial last week in which at least one high-ranking police official seemed to be lying on the stand, a jury agreed with Wildhaber that the department is a discriminatory "good ol' boy network" with top officials who openly opine against gays.
The allegations encompass actions by two top police and county officials, Belmar and Lt. Col. Troy Doyle, who now heads the Department of Justice Services in the wake of four jail deaths this year.
Belmar testified that Wildhaber was not promoted for other reasons, not because he was gay, according to courtroom coverage from the St. Louis Post-Dispatch. He was originally promoted to sergeant by former Chief Tim Fitch, now a member of the County Council who said that he supports the verdict but that Belmar shouldn't automatically be fired.
Assistant County Counselor Mike Hughes, who was arguing for the county in the case, told the jury that returning a verdict of "even $1" would be a verdict against Belmar.
After deliberating three hours, the jury awarded Wildhaber $1.9 million in actual damages for discrimination along with $10 million in punitive damages. For the retaliation and transfer to a different precinct, the jury awarded him $999,999 in actual damages and $7 million in punitive damages.
"We wanted to send a message," the jury foreman told reporters. "If you discriminate you are going to pay a big price… You can't defend the indefensible."
Jurors also pointed to the testimony of Donna Woodland, a police widow who is currently dating another officer and testified that Capt. Guy Means told her at an event in 2015 that Wildhaber would never get a "white shirt" — police shorthand for the command staff — because he was gay, while using a gay slur. The county brought Means on the witness stand, where he denied making the comment but also denied even knowing Woodland and said he couldn't pick her out if she was sitting in the jury box.
Woodland came back to the stand on the final day, testifying that she was friends with Means and showing photos that were taken of them at the event where he is giving her a bear hug. She also showed the receipt for a $147 framed gift she got him that hangs on his office wall.
In addition to Woodland, Wildhaber's attorneys also had one of the most reliable witnesses of the trial in retired Affton Southwest Capt. Chris Stocker, who testifed that Wildhaber was one of his best sergeants in Affton. While Stocker said he did not know the reason why Wildhaber wasn't promoted, he also said that he didn't believe that Wildhaber would lie.
Wildhaber received the Distinguished Citation for Valor in 1998 and the Medal of Valor in 1999 for pulling an unconscious victim out of a car before it became totally engulfed in flames, according to the department's 2000 annual report.
In the wake of the verdict, Page said decisions on police promotions need to be based on merit only: "Our police department must be a place where every community member and every officer is respected and treated with dignity… The current police board and current police chief have served the county faithfully for years. The time for leadership changes has come and change must start at the top. We will begin with the appointment of new members to the police board, which oversees the police chief. An announcement on those appointments is forthcoming. Change must be thoughtful and orderly so that the good police services that our county residents receive are not disrupted."
Fifth District Councilwoman Lisa Clancy, D-Maplewood, called for Belmar to be replaced and tweeted, "Yes, I want change in the St. Louis County Police Department. But we all have a responsibility — in and out of county gov — to work towards a community that is more inclusive. This is an unfortunate situation but there's a massive opportunity — let it be so."