Varsity Lindbergh girls' cross-country team sets the bar high for 2016 season
Lindbergh High girls' coach confident about 2016 team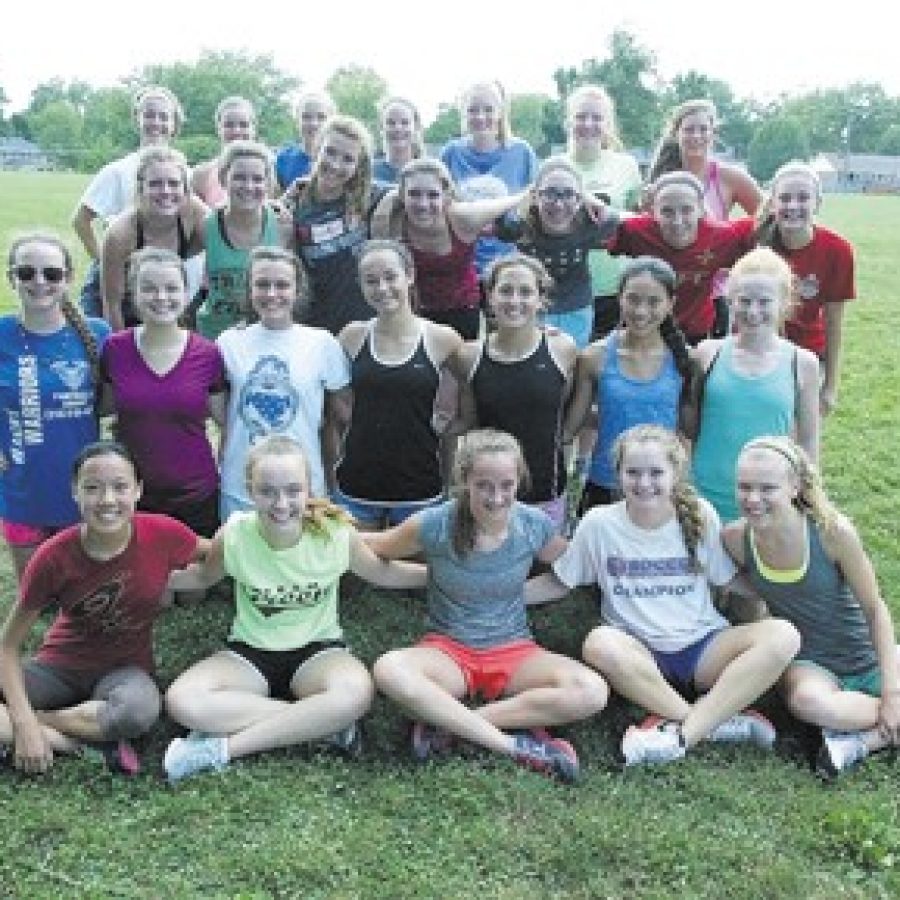 The Lindbergh High School varsity girls' cross-country team consistently ranks among the top programs in the area.
The Flyers placed second at districts last season and qualified one runner for state.
Expectations for the 2016 season are to exceed those benchmarks, according to head coach Tom Gose.
"This year's team should have similar success early in the season with a better ending to it," Gose told the Call. "Our team should be highly competitive at the varsity and JV levels. Our entire lineup from sectionals last year returns. Given good health and normal progress, we should contend for conference and district championships and a chance to qualify as a team for state."
Lindbergh has some quality senior leaders returning from last year's team and Gose expects to get the same or an even higher level of productivity from them.
"We have three seniors with varsity experience," he said. "Josie Korenak has been our top runner in practice. Aly VanCardo and Hope Benson have both lettered twice previously and look to finish their careers strongly.
"We have an excellent younger group, too. I am waiting to see who emerges on race day as top-flight varsity runners."
The Flyers' strength is their experience and the evolution of their training.
"The added year of training maturity and familiarity with the process of training certainly helps," Gose said. "And running form and strength training techniques are ahead of last year."
Besides his runners attaining their "performance goals," Gose wants them to have fun.
"I want the ladies to attain a high level of confidence and have a good time learning to challenge themselves," he said.