UPDATED: Trakas says he backs Cliff Cave trail, but details not yet finalized on project
County executive tells Call he hopes trail moves ahead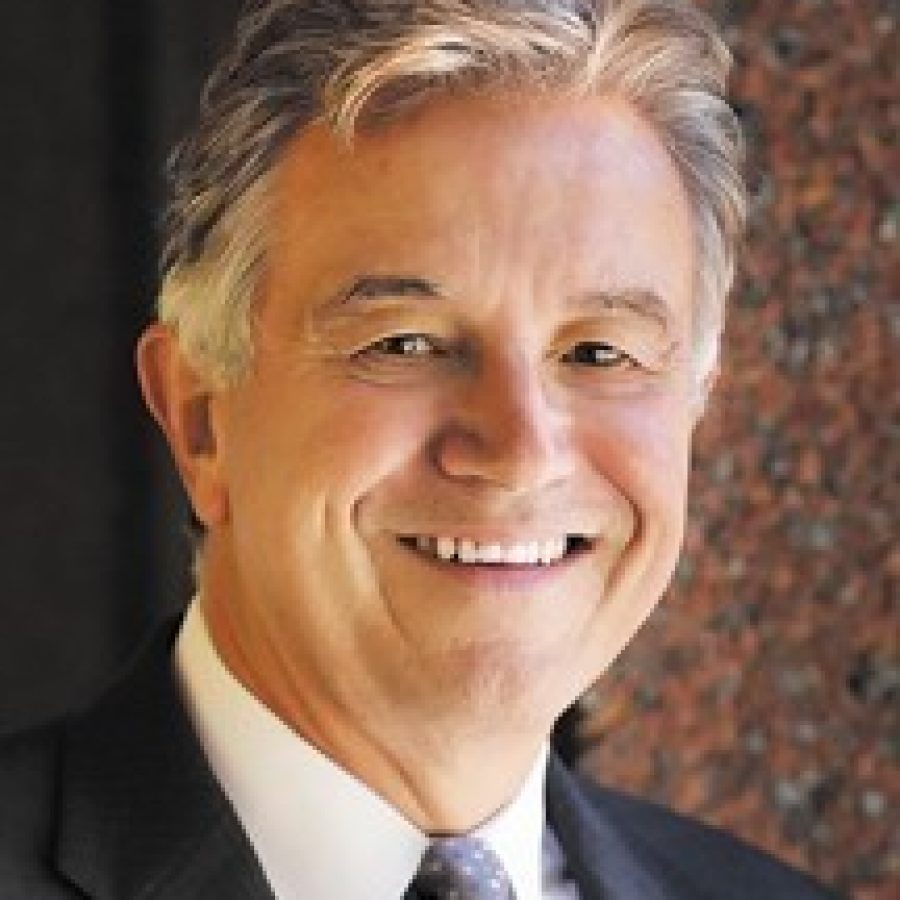 Although 6th District Councilman Ernie Trakas, R-Oakville, said last week that he supports a proposed Cliff Cave Park trail extension, he said statements by Great Rivers Greenway that a resolution has been finalized are premature.
Great Rivers Greenway hopes to build a 2-mile paved loop, similar to Grant's Trail, in Oakville. The $5 million path would wind up and down the bluffs from a trailhead on Cliff Cave Road and end at a pedestrian-only entrance at Telegraph and Erb roads.
Four Oakville residents went to the County Council meeting last week to support the trail, and after resident Mike Sita spoke, Trakas responded, "I want to let you know, sir, that I am not an opponent of the Cliff Cave project, in fact I'm a proponent of it.
"There are some concerns relative to safety, I can tell you with no small degree of pleasure that I'm in negotiations and discussions with Great Rivers Greenway and county parks, we've made significant progress, and I have every belief that the matters that remain will be resolved and this project will likely go forward."
Great Rivers Greenway, or GRG, sent an email later in the week stating, "The Mississippi Greenway project in Cliff Cave County Park is moving forward!" and that construction would start on the Cliff Cave side of the project while the Telegraph side of the extension is halted for further talks.
But that was too much optimism too soon, Trakas told the Call. In an email to GRG Executive Director Susan Trautman and county Policy Director Jeff Wagener, also a resident of Oakville, he called GRG's announcement "misleading and precipitous."
The councilman had told GRG officials that he would not give them a final decision until after he met with residents at Cliff Cave neighbor Joan Steska's house Sunday afternoon, to update residents regarding the project.
Trakas initially planned to send his final written decision to county Parks Director Gary Bess and Trautman Monday, but that was delayed to Tuesday, after the Call went to press, by Presidents Day.
Although Trakas wanted to give those officials the courtesy of knowing his plans before he spoke to a reporter about them, he told the Call that he was not taking a position that would spike the trail.
"I think it definitely is consistent with discussions we've had, and at the end of the day it'll be on Great Rivers Greenway in terms of what its position is," Trakas said. "My position is consistent with our discussions and reasonable. It isn't in any way, shape or form saying I'm going to kill it."
County Executive Steve Stenger told the Call that he hopes the project is moving forward.
"I think it's going to be a great amenity to St. Louis County and to south county and to the 6th District, which is my old district," he said. "(Trakas) said he was a proponent, and I'm certainly a proponent."
When Stenger took office, county taxpayers were sending more money to GRG than they were receiving back in trails, and he met with Trautman to try and reverse that trend, which resulted in projects like the Oakville trail.
Trakas' safety concerns mostly center on the trail's extension to the busy intersection of Telegraph and Erb, where he would like to see a pedestrian bridge to ensure that no one is hit while trying to cross Telegraph to get to the trail.
The bridge would "eliminate the safety concern altogether," Trakas said. "People could cross without a concern, access the trail and be on their way."
GRG originally proposed an elaborate entrance on Telegraph, but downsized it in response to concerns from nearby residents that it would be perceived as the main entrance to the trail and attract cars that would park at nearby businesses instead of in the designated parking lots at the Cliff Cave entrance.
"The bridge could wind up being just a beautiful southern gateway into Oakville, where in my mind's eye vision it's an arch type of bridge with the signage 'Welcome to Oakville, Great People, Great Parks,' something like that," Trakas said. "It could be a great southern entrance to Oakville."
In response to concerns about cost, Trakas and other residents point to the pedestrian footbridges GRG has built around the St. Louis region, in west county and across interstates.
Sita's son walks the trails as part of Cub Scouts, and they live less than a mile from the proposed Telegraph entrance.
"If you constantly put things off based on 'what ifs,' nothing would ever, ever get done," Sita said. "So I'm just going to come and say, I think this is good. I mean, I'm a fat guy, I don't walk around. I'm probably not going to use it — but I still see the benefit it will have for us."
Resident Michelle Funkenbusch, an Ironman triathlete, came to the Feb. 14 meeting representing the largest biking group in St. Louis, BikeLife STL, which favors the trail.
"I am a bike advocate, was raised in the 6th District, went to St. Francis, and my parents live on Koch Road, so I'm a big advocate of Oakville," Funkenbusch said. "In fact, I'm looking for a house right now in Oakville, and I have been waiting two years for the perfect house by the trail to come up. So, hopefully there will be one … It seems like south county has a dearth of development compared to other areas of the county … What we don't want to do is step away from a $5 million improvement to our community because it's not perfect."
Biking advocates would be willing to go into schools and teach children how to cross streets safely, she added.
"Education should be the key, not just spending more money on pedestrian bridges," Funkenbusch said.
The project has a strict March 1 deadline to get on the council agenda and a March 31 construction deadline due to the nesting season of endangered bats that live in the caves.
Sandy Zabek, who has lived in Oakville for 19 years, said she regularly uses the other greenway trails that would connect to Oakville and hopes the trail connection extends to her hometown.
"The system of trails being developed by the Great Rivers Greenway someday connecting all of our communities is a treasure for our area," Zabek said. "I would ask that the bill be placed before the council as soon as possible so that this can move forward and we don't interfere with the bat issue that we're trying to protect because, of course, part of the beauty is the nature that we have, and we want to protect those animals."