UPDATED: Lemay man charged with robbery of south county business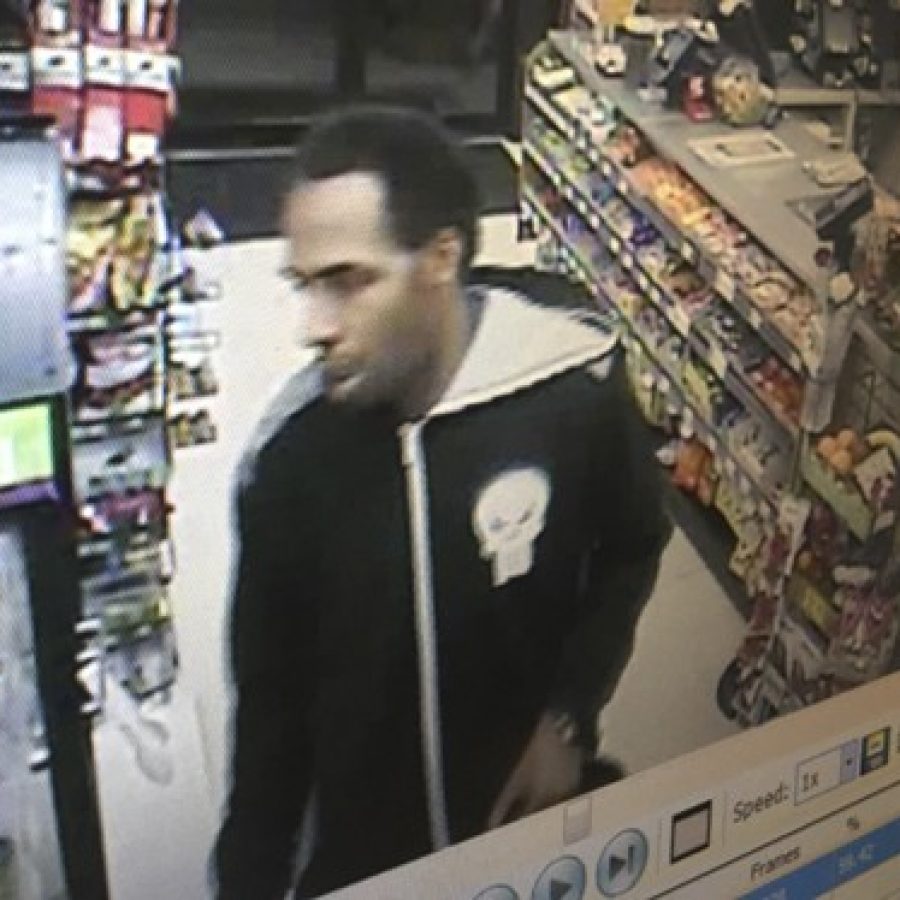 The St. Louis County Prosecuting Attorney's Office today — Friday, May 12 — charged a Lemay man with robbing a south county business on Thursday.
Antonio Banks, 39, of the 1600 block of Blue Ridge Drive, is charged with one count of robbery in the first degree. He is being held on a $50,000 cash-only bond.
The probable cause statement reads: "Victim reported that a black male had entered the In and Out Liquor store at 9400 South Broadway and, after asking her for a napkin and inquiring about the price of a pack of cigarettes, displayed a black handgun and demanded all the money from the cash register.
"Victim gave him approximately $30 from the cash register and the man left the store, driving away on a black motor scooter southbound on South Broadway. A still photograph of the robbery, taken from surveillance video was distributed to local media, and a witness called police to provide information leading to the identification of defendant as the person committing the robbery.
"Victim subsequently identified defendant from a photo lineup as the man who had robbed the store. Defendant was arrested several hours later. He made no admission regarding the robbery, but alluded to being in financial difficulties because of his wife's illness," the statement read.
Officers from the county Police Department's South County Precinct responded to two armed robberies today — Thursday, May 11 — that they believe were committed by the same person.
Officers responded to reports of armed robberies at roughly 3:11 a.m at Circle K, 1940 Union Road, and at about 11 a.m. at In-N-Out Liquor, 9400 S. Broadway.
At both businesses, the suspect displayed a handgun at the clerk and demanded money. He was provided with an undisclosed amount of U.S. currency and immediately fled the businesses, police said.
The suspect is described as a black male, possibly in his mid-30s, with an average height and medium build. He has short hair with a short or scruffy beard.
At Circle K, he wore a predominantly black zip-up, hooded sweatshirt with the "Punisher" logo on the left breast, and carried a black motorcycle helmet. At In-N-Out Liquor, he wore a red hat and a dark jacket, possibly with the logo of an NFL team on it.
He possibly fled the scenes on a black motorized scooter, police said.
No injuries were reported in either incident.
The robberies are under investigation by the Police Department's Bureau of Crime Against Persons.
Contact the Police Department at (636) 529-8210 or CrimeStoppers at (866) 371-TIPS (8477) if you have any information regarding the incidents.