UPDATED: Former candidates oppose CUP for thrift store on Watson Road
Board previously approved thrift store at same location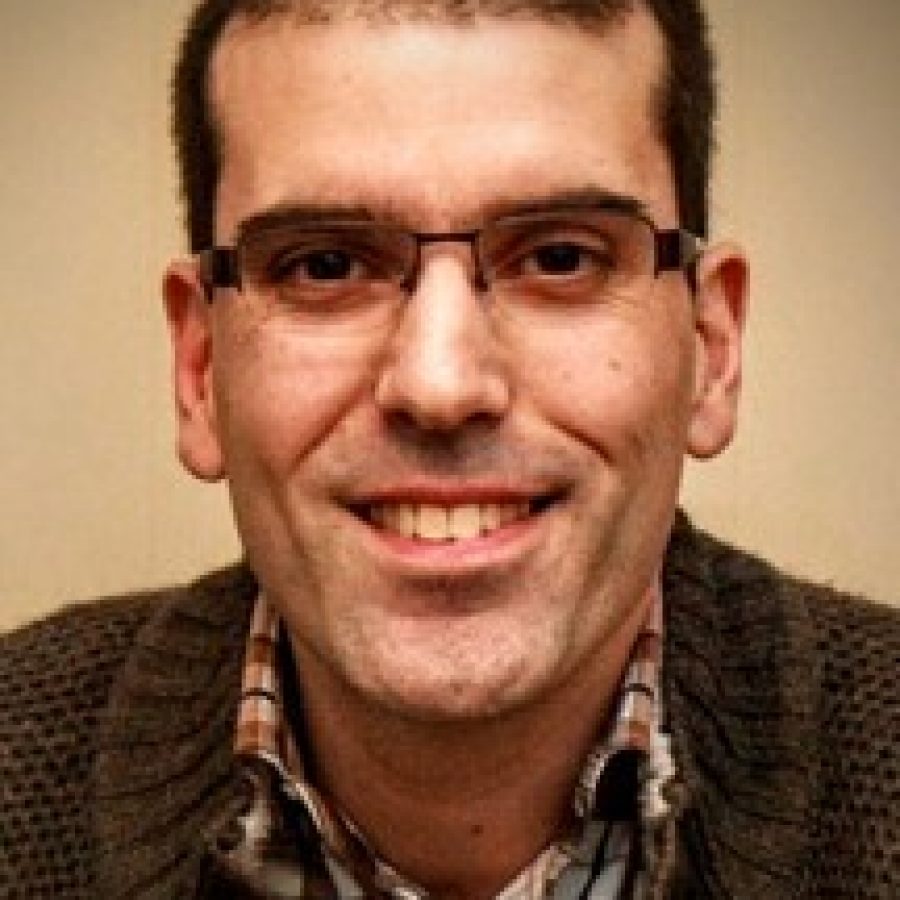 Two former aldermanic candidates last week voiced their opposition to a proposed Salvation Army store in Crestwood.
Ismaine Ayouaz, who ran unsuccessfully for a Ward 4 aldermanic seat last year, and Spencer Talbott, who ran unsuccessfully for a Ward 3 aldermanic seat last year, voiced their opposition to the Salvation Army's request for a conditional-use permit, or CUP, to operate a thrift store at 9283 Watson Road.
Both Ayouaz and Talbott cited the adoption of the city's first-ever comprehensive plan as a reason not to grant the CUP.
"… The city of Crestwood has been financially struggling for years and is in need of tax revenues …," said Ayouaz, who serves on the city's Economic Development Commission. "With this new comprehensive plan, we have a chance to make Crestwood again a city that many people were proud of decades ago. Crestwood has so much potential. I believe that filling empty retail spaces with thrift stores does not fit with the vision that the comprehensive plan offers.
"I'm afraid another thrift store will be making the business and commercial sector of Crestwood less attractive and will probably send a wrong message to our residents and current business owners," he continued. "I just want to remind the board that in a week from now, Crestwood citizens will be asked to vote for a property-tax levy. It would be inconsistent to approve a permit for Salvation Army … The Salvation Army will operate a nonprofit store and therefore will not be paying any taxes …"
Noting he is a commercial and residential real estate broker, Talbott said he has been using the new comprehensive plan in an effort to attract developers and potential business owners to Crestwood to revive the city's commercial corridor.
"It wasn't until our comprehensive plan was adopted that they seemed to take interest because pretty much Crestwood is consistently overlooked for our nearby boroughs …," he said, noting the city already has some thrift stores along Watson Road.
"That's certainly not your fault, but what we don't want to do is end up being a city that has nothing but thrift stores and storage units and mechanic shops. While those are appreciated businesses, when you have multiple of those it's hard to revive your city into a thriving network of business and living and shopping and playing when your main corridor and visibly what passers-by see are nothing but that," he said, urging aldermen to deny the Salvation Army's request for a CUP to operate a thrift store on Watson Road.
Linda Miller, a commercial real estate broker representing the Salvation Army, requested the board delay action on the CUP request, saying Maj. K. Kendall Mathews, administrator of the St. Louis Salvation Army Adult Rehabilitation Center, could not attend the March 28 public hearing.
The board agreed to hear public comment, but voted to continue the hearing to its next meeting on April 11.
Salvation Army officials previously made a request to operate a thrift store at the same location. In 2005, the city's Planning and Zoning Commission recommended denial of the proposal, citing a lack of economic benefit to the city.
In February 2005, aldermen voted to table the Salvation Army's request, pending completion of a feasibility study of the Watson Road Commercial District.
Aldermen voted 5-3 to approve the request for the CUP in February 2006.
Under the approved CUP, the Salvation Army had six months to begin work and occupy the building. That never occurred, and the CUP expired Aug. 14, 2006.
In a March 20 memorandum to City Administrator Kris Simpson and the Board of Aldermen, City Planner Adam Jones noted that he had recommended approval of the Salvation Army's new CUP request to the city's Planning and Zoning Commission.
During a March 1 public hearing conducted by the Planning and Zoning Commission, no residents spoke regarding the Salvation Army's request. The Salvation Army was represented by Miller and Mathews.
The Planning and Zoning Commission voted 5-2 to recommend denial of the Salvation Army's new request to operate the thrift store at the same location.
Commission members voting to recommend denial of the CUP were Ken Lange, Bo Proffitt, Greg Zipfel, Andrew Meyerkord and Anne Milford. Opposed were Chairman Robert Sweeney and member Brandon Eversgerd.
Lange, a former city planner, cited the panel's recent recommendation to deny a similar request by St. Vincent De Paul.
He also contended the Salvation Army's request would conflict with the new comprehensive plan.
In statement he read, Lange said, "… A thrift store in the Crestwood Plaza site would be in conflict with the city's comprehensive plan and would also have significant negative impacts such as increased traffic congestion, would negatively impact the neighborhood character, would not promote the public health, safety and general welfare of the city, would have a negative impact on the value and stability of adjacent uses as well as on the overall mid-block/town-center area.
"Crestwood is on the threshold of realizing some heretofore unthinkable economic success and commercial opportunities that should not be compromised and the integrity of the new comp plan must be upheld, not challenged, to demonstrate that the city is truly committed to 'reinventing itself' and to attract first-class commercial/economic development …"
After the commission's vote, Mathews said, "… One of the things that it's important to realize, 25 percent of those we're serving in our current facility are in, or from or around this area, and a part of what we're doing with our family stores is in an effort to get the guys off drugs and alcohol. Twenty-five percent, and so we feel like we are helping the community. We are serving the community …"
Sweeney said, "… My take of this vote is not any kind of indictment on your organization, but these commissioners, we have been charged with what I think is a reasonably difficult task of attempting to revitalize the community, and I believe that the commissioners in their position understand that our effort to revitalize Crestwood in a vision that is going to be put forward in the comprehensive plan ultimately will help organizations like yours and the community …"