UPDATED: Filing concludes for April 7 election
Stegman unopposed for MFPD board seat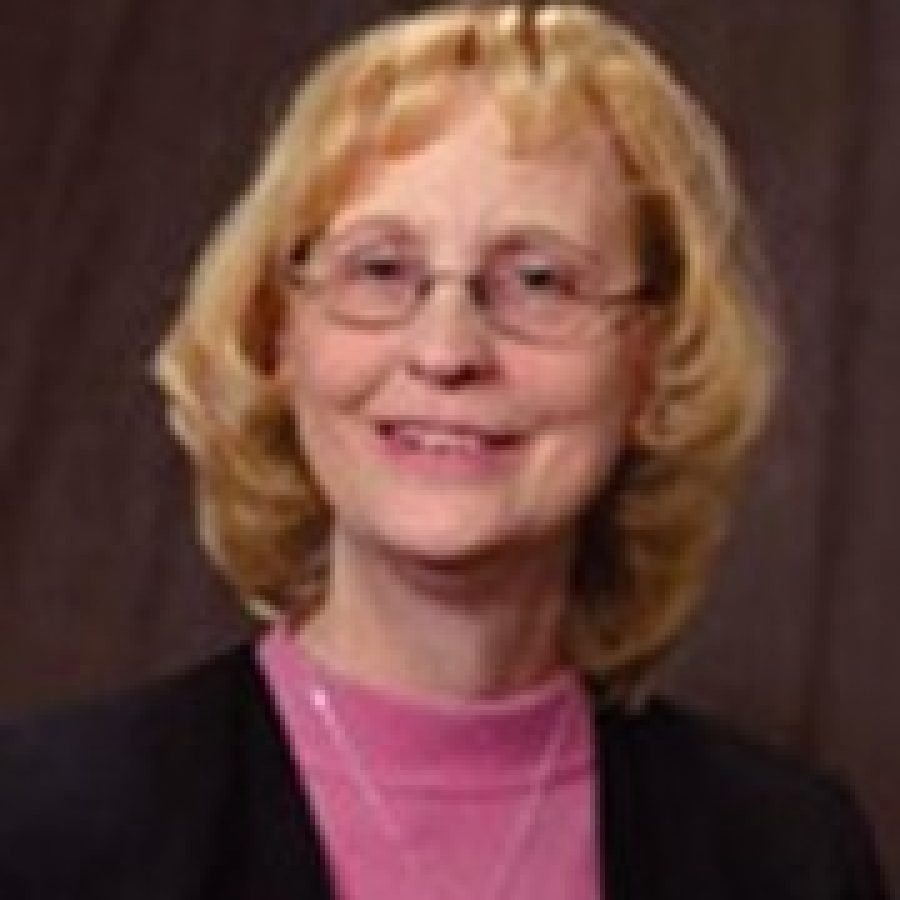 Filing for the April 7 election concluded today — Jan. 20 — and Mehlville Fire Protection District Board of Directors Treasurer Bonnie Stegman is unopposed in her re-election bid.
Stegman was first elected to a four-year term in 2005 and re-elected to a full six-year term in 2009.
Because no one filed to oppose Stegman in April, no election will be conducted. The seat carries a six-year term.
Candidates filing for municipal and school board seats in the April election include:
In Crestwood, four aldermanic seats are up for election, including the seats held by Darryl Wallach of Ward 1, Tim Trueblood of Ward 2, Paul Duchild of Ward 3 and Mike Vincent of Ward 4. The seats carry three-year terms.
Candidates filing include incumbents Wallach, who is unopposed, and Trueblood, who is opposed by Justin Charboneau.
Grant Mabie, who serves as chairman of he city's Economic Development Commission, filed in Ward 3. He is unopposed.
In Ward 4, former Alderman Deborah Beezley and Timothy Anderson, who serves on the city's Civil Service Board, have filed.
In Grantwood Village, Board of Trustees seats held by Chairman Kevin Kelso, Streets Commissioner Mark Kienstra and Building Commissioner Bob Bess are up for election. The seats carry two-year terms.
Kienstra first was elected to the board in 2011. Both Bess and Kelso initially were appointed to unexpired terms on the board.
Bess was elected to a full two-year term in 2011, and Kelso was elected to a full two-year term in 2013.
The three incumbents are unopposed for re-election.
In Green Park, Mayor Bob Reinagel's seat is up for election. He was appointed to the post after the resignation of former Mayor Tony Konopka in 2012 and elected to a full two-year term in 2013.
Reinagel filed for re-election and is unopposed.
Aldermanic seats held by Tony Pousosa of Ward 1, Tim Thuston of Ward 2 and Joe Monteleone of Ward 3 are up for election.
Pousosa had filed for re-election, but withdrew his candidacy Thursday after Republican officials selected him Wednesday night to seek the 6th District County Council seat formerly held by County Executive Steve Stenger, D-Affton.
Pousosa and Oakville resident Kevin O'Leary, who was selected Thursday as the Democratic nominee for the 6th District council seat, will square off in the April election.
Michael Broughton, who had filed to challenge Pousosa in Green Park's Ward 1, is now unopposed. Broughton previously ran in 2005 for Ward 1 alderman against Reinagel, who then held the seat.
Thuston and Monteleone have filed for re-election and are unopposed.
In Sunset Hills, aldermanic seats held by Dee Baebler of Ward 1, acting board President Scott Haggerty of Ward 2, Jan Hoffmann of Ward 3 and Pat Fribis of Ward 4 are up for election. The seats carry two-year terms.
Baebler, Haggerty and Fribis have filed to run again for their seats, joined by two Ward 3 challengers.
Keith Kostial and Lori Scarlett have both filed to run for the seat held by Hoffmann, who is the longest-serving alderman in Sunset Hills, in office since 1991.
Other candidates filing include Dan Werner in Ward 1, Steve Bersche in Ward 2, Sal Frisella in Ward 4 and Thomas N. Hammelman in Ward 4.
Seats held by Kate Holloway and board Secretary Karen Schuster are up for election on the Lindbergh Board of Education.
The seats carry three-year terms.
Schuster and Holloway filed to run for their seats again, as did Daniel Sampson, who unsuccessfully ran last year for the two-year seat on the board now held by Gary Ujka.
Also filing was Andrea Gannon, director of curriculum and human resource for the Belleville, Ill., Township High School District.
Seats held by Katy Eardley and board President Ron Fedorchak are up for election on the Mehlville Board of Education.
The seats carry three-year terms.
Four candidates have filed — Fedorchak, James "Jamey" Murphy, Lisa Dorsey and Kyle Haubrich.
Fedorchak currently serves as board president and was appointed to the board in 2010, then elected in 2011.
Murphy is the brother of Eardley, who was elected for the first time in 2011. He served as chief of staff to former Sen. Jim Lembke, R-Lemay.
Dorsey is the associate academic vice president for undergraduate education at St. Louis University.
Haubrich, a 1999 Mehlville graduate, is an attorney.