UPDATED: County taxpayers could fund part of Loop Trolley
Public-transit tax would fund county's contribution for trolley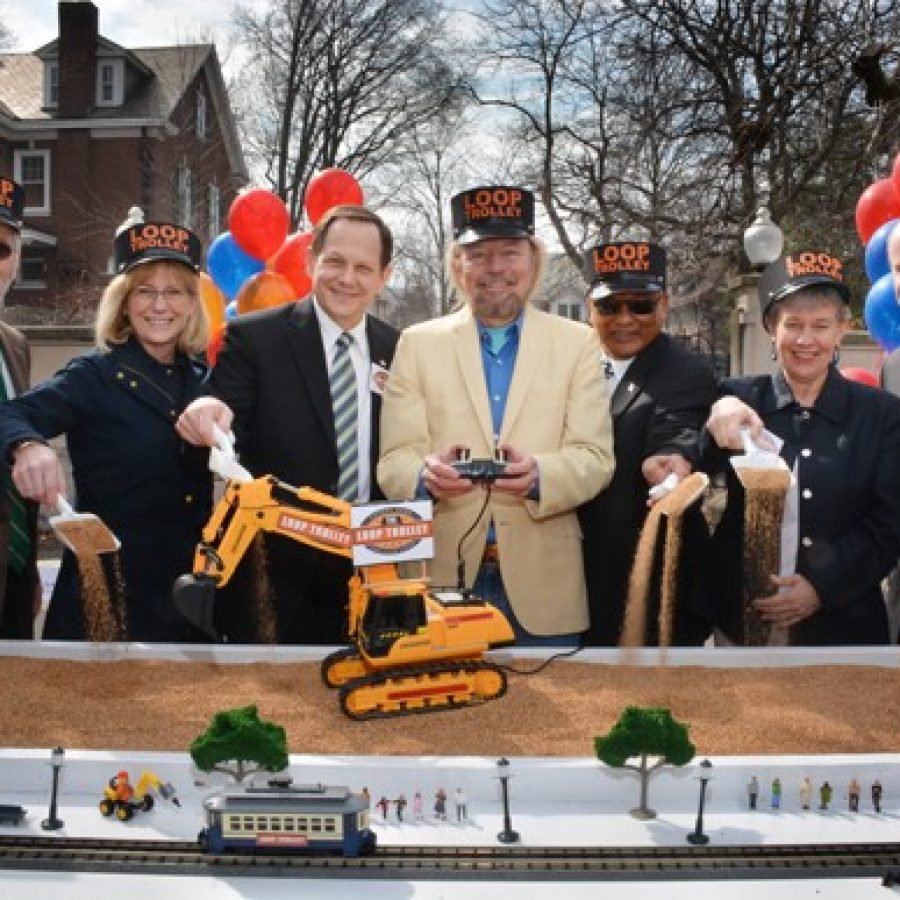 During years of public meetings and press conferences about the Loop Trolley, the county was never cited as a funding source for the $51 million project, but county taxpayers could now become key contributors.
The County Council is set to consider final approval of spending $3 million from a county sales tax for public transit for the 2.2-mile fixed-line trolley route when it meets at 6 p.m. Tuesday, Dec. 8, in the County Council Chambers, 41 S. Central Ave. The legislation was held at Tuesday night's meeting because 6th District Councilman Kevin O'Leary, D-Oakville, who is a key vote in favor of the funding, was absent.
Construction is underway for the fixed-line trolley, which will run from the Delmar Loop in University City to the Missouri History Museum in Forest Park. The trolley was originally set to cost closer to $43 million, but in the last few months estimates of the cost soared to $51 million.
The council advanced the funding bill — introduced by Chairman Pat Dolan, D-Richmond Heights — on a 4-3 vote Nov. 24. Opposed were 1st District Councilwoman Hazel Erby, D-University City, 3rd District Councilwoman Colleen Wasinger, R-Town and Country, and 7th District Councilman Mark Harder, R-Ballwin.
If the council approves the plan, the $8 million in overruns will be secured by the county funds since the $3 million from the transit sales tax will attract a $5 million federal grant that requires a local match. That grant is on top of a $25 million federal grant that is already funding the bulk of the trolley.
County Executive Steve Stenger told the Call that he does not believe the county money is a new way to pay for the Loop Trolley's unexpected cost overruns. But, he said, he is not completely familiar with the county's role and history of funding the trolley since the initial phases of the project go back to former County Executive Charlie Dooley's administration.
"Not to my knowledge," Stenger said on whether the county is footing the bill for the trolley's cost overruns. "To my knowledge, I believe that the local match is necessary — the local money is necessary to get the federal match. I think that's what the council believes as well. That's my understanding of it … It was a project that was begun long before I was county executive."
Funding for the trolley will come from the $80 million a year generated from a public-transit sales tax county voters approved in 2010, Proposition A.
In comments at the Nov. 17 and Nov. 24 council meetings, however, University City resident Tom Sullivan disputed whether the Loop Trolley falls under that definition and whether using county money is legal.
"This is really not public transit, and I don't know how you can take it out of public money that's supposed to go for public transit," he said. "The Loop Trolley only goes for a few miles, and what's worse about it is it goes over the very same route that Metro goes, so why would you subsidize a route that's questionable to begin with?"