Updated '16-'17 budget adopted for Lindbergh
Revised 2016-2017 budget projects a surplus of $8,249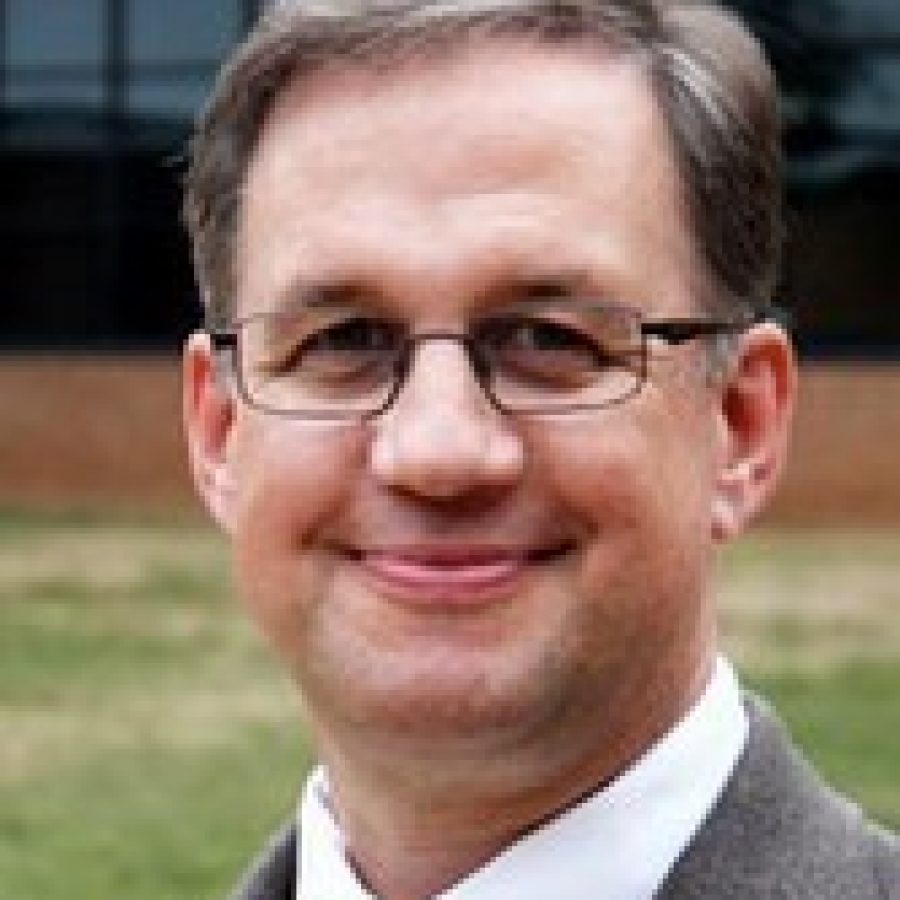 A revised Lindbergh Schools operating budget for the current school year projects a surplus of over $8,200.
The Lindbergh Board of Education recently voted 6-0 to approve the revised operating budget that projects expenditures of $69,108,718 with anticipated revenues of $69,116,967 — a surplus of $8,249.
Board Secretary Karen Schuster was absent for the vote.
The original operating budget approved June 14 projected revenues and expenditures at $68,510,810, leaving no surplus.
"… When the board originally approves the budget in June, it is with all the known numbers that we have, but also some projections. And now that the school year's alfway over, we've got updates to this that we know the dollars and cents that have come in and how we've spent them …," Chief Financial Officer Charles Triplett told board members Dec. 13.
The revised operating budget projects additional revenues of $606,157 and additional expenditures of $597,908.
Operating revenue is projected to increase by $224,046, but operating expenditures are anticipated to increase by $240,037.
Revenue from grants and self-supporting programs is estimated to increase by $382,111, but expenditures for those grants and self-supporting programs are projected at $357,871.
The school district received an additional $179,000 from property taxes, based on new construction, Triplett noted.
"That was a July notice from the county assessor on new construction that we were hoping we would get earlier for the budget, but did not get that until July …," he said.
But the district will receive $102,765 less in state aid than originally projected.
"That, again, was a projected number based on enrollment that we thought we would have in May and June, and (in) August and September, actual numbers came in a little bit lower," Triplett said. "So we made that adjustment with the state so that we won't end up owing the state any money at the end of the school year."
The district's enrollment for the current school year increased by 173 students, less than the 312 students officials originally projected.
Additional revenue includes $106,875 from increased full-day kindergarten enrollment growth, but revenue from tuition for the school district's Program for Exceptionally Gifted Students is expected to drop $45,600.
Regarding expenditures, Triplett noted personnel expenditures are finalized, an increase of roughly $60,000. But the biggest increase in expenditures, nearly $101,000, is in transportation.
"We had to add two additional buses, and that was to both make it an appropriate number of students per bus and get the students home in a timely manner," he said. "We had some routes that were way overcrowded and were taking much too long for students to get home. (Those) two additional buses you see there, at $50,000 per bus, that's a little bit less than normal because we didn't get some of those buses online until mid to late September, when the school year was already well in session."
Regarding the projected surplus of $8,249, Triplett said, "… To put that in a little bit of perspective — it's difficult, I know, to talk about million-dollar budgets. But as a $61.9 million budget, if you thought of that as your household if you had a $69,100 budget for the year, at the end of the year, we would expect to have $8 left over to do something with at home.
"So we do have it down as tight as I think we can make it and not go over. We definitely don't want to have a deficit …"