Under new coach, Oakville High girls' cross country looking to make some strides this season
Promising new talent boosts Tigers this year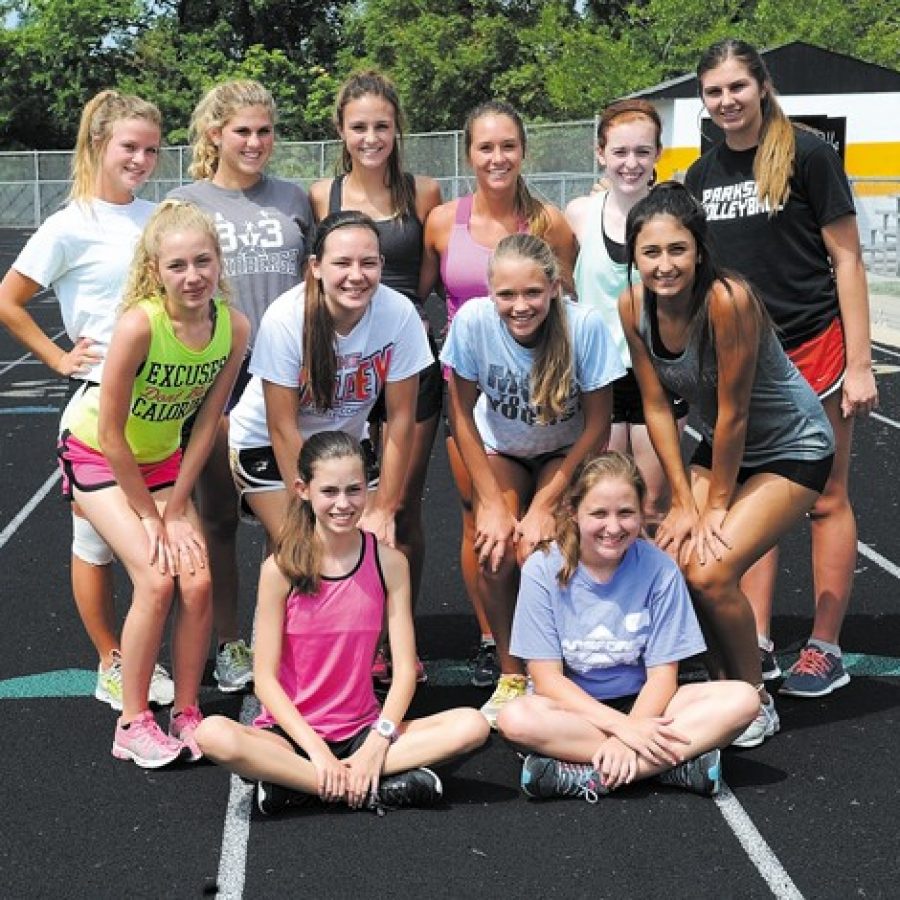 The Oakville Senior High School girls' cross country team has been hard at work this summer, hoping to make strides toward improving on last season's record.
Bad timing and some key injuries in the latter part of the 2014 season were factors that contributed to Oakville's 2-8 record last season.
The squad boasts a new head coach, Drew Moore. Moore took over the position this year from Emily Baker, who became head coach of the girls' golf program.
Moore told the Call that he likes what he has seen so far from his team.
"This is my first year coaching them, but from what I've seen so far, it's a great group of girls and it seems like they all like each other, which is always a good start for a team," he said. "I think we are going to be pretty good, pretty competitive.
"I know we have one of our best returners coming back, which is Emily Bayer. She's going to be a sophomore. She's been looking good."
Senior Maddie Powers is battling injuries, but hopes to return, Moore said.
The girls have been working hard getting into shape for the season, according to Moore.
"… It's always different coming back from the summer. You can kind of tell the girls who haven't and who have been putting in the time over the summer. But overall from what I've seen, I think they look pretty good … I like how they are working super hard to get back into shape," he said.
Besides his returning runners, Moore said his squad has promising new talent.
"We also have a freshman coming in that's going to be really good for us and her name is Lexie Huether," he said. "So we are really excited to see how she does, but … we are going to be really competitive across the board."
The strength of this group is how the girls push each other, which makes the team better from top to bottom. Moore noted his squad could use a little more depth, though.
"I know we've got a couple good girls at the top, but maybe as a team getting a little better overall I think is something we'll have to work on," he said.