Two South County Habilitation Center residents die in outbreak of 19 coronavirus cases
Two residents have died in an outbreak of the coronavirus at a state-owned group home for the developmentally disabled in South County.
Of the 19 positive cases of the coronavirus linked to the state-run South County Habilitation Center at 2312 Lemay Ferry Road, two residents have died out of six cases.
The other 13 cases of COVID-19 are employees at the center, which is one of six habilitation centers owned by the state of Missouri and run by the Missouri Department of Mental Health.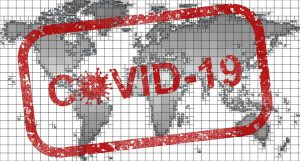 The facility has 45 residents and 200 staffers. It is also known as the St. Louis Developmental Disabilities Treatment Center or DDTC.
Many of the center's residents are elderly. The two residents who died were both 70 years old and long-term residents of the state's St. Louis  group homes. One had lived at St. Louis-area habilitation centers for 42 years, most recently at South County. The other lived for the last 55 years at two habilitation centers, Bellefontaine Habilitation Center in North County and then South County.
The Call reported the first cases at the center three weeks ago. At the time those cases were the first officially confirmed cases of the coronavirus in South County, before the county released a map of cases by ZIP code. Initially, three residents and one staffer had tested positive. Two of those residents were in isolation at local hospitals, while another was kept in an isolation unit at the center.
The first employee to come down with the coronavirus last physically came into work March 18.
County response to outbreak
In County Executive Sam Page's briefings over the last week, he has mentioned of nursing homes and skilled living centers, "we have to respect the ability of the virus to spread quickly there."
He said as soon as the county received word that a case had broken out in a close-quarters facility like a nursing home or senior-living center, the county has been responding.
"When we have a nursing home or senior living facility that has a positive employee or a positive patient, we move quickly," he said April 15. "Within a few hours we're there, we're testing everyone, providing them with PPE (personal protective equipment) if they're short."
Employees at South County Habilitation Center started wearing masks the last week of March.
The deputy acting director of the Department of Mental Health, Debra Walker, said that employees working around positive cases have different types of protective gear than those who are not working around the coronavirus. Amid a nationwide shortage in protective covering, staffers are reusing masks.
"Depending on the facility and certain areas, staff wear different kinds of masks based on positive COVID-19 cases," Walker said. "Facilities are doing the best they can to use and reuse PPE (according to CDC guidelines), however, there is a need for more."
Part of the $175 million that the county will receive in federal stimulus funds will go to buy masks and other personal protective equipment for nursing homes and skilled living centers that need them, Page said at a later briefing.  He also said he would like to create a "high-risk task force" that will immediately respond to group homes that have an outbreak of the coronavirus and make sure that employees have enough PPE.
When the county Department of Public Health received word of a positive COVID-19 case at those facilities, Page said he would "send our high-risk task force immediately to make sure that they have PPE, to make sure they have good procedures in place" and "focus our resources where there are inequities and where there are needs."
Two outbreaks in St. Louis dominate statewide totals
The department has not been announcing deaths or positive cases at its facilities, but will provide the numbers in response to requests from the media.
In all, 75 residents and employees at DMH-run facilities across Missouri have tested positive for COVID-19, mostly in St. Louis.
The Bellefontaine Habilitation Center has also had a severe outbreak of the virus, with 21 total cases — 13 staff members and eight residents, including one death of a resident.
The total cases the Department of Mental Health provided to The Call are:
42 STAFF
1 – St. Louis Regional Office – St. Louis
1 – Kansas City Regional Office – Kansas City
1 – Center for Behavioral Medicine – Kansas City
1 – Fulton State Hospital – Fulton
2 – Metropolitan STL Psychiatric Center – St. Louis
12 – St. Louis Psychiatric Rehabilitation Center – St. Louis
13 – Bellefontaine Habilitation Center – St. Louis
13 – DDTC South County Habilitation Center – St. Louis
31 RESIDENTS/PATIENTS
17 – St. Louis Psychiatric Rehabilitation Center – St. Louis
8 – Bellefontaine Habilitation Center – St. Louis (includes one death)
6 – DDTC South County Habilitation Center – St. Louis (includes two deaths)
75 – TOTAL
Most of the cases are in the St. Louis area. Of the 44 total staffers with coronavirus, 41 are located in the St. Louis region. All the residents and patients with the virus are also from centers in the St. Louis region.
Protocols still being followed
At the time of the first two cases, before any deaths, a spokeswoman for St. Louis County said that the county is not commenting on individual cases. But the county Department of Public Health has reached out to every long-term care center in the county with information and questions about how prepared each center is to deal with coronavirus.
At the South County Habilitation Center, in addition to isolating the resident and the resident's area, officials said they will be coordinating with the Office of Administration facilities and maintenance staff "for cleaning and disinfection in accordance with the State Workplace Closure and Cleaning protocols."
Public visitation was already suspended at all Department of Mental Health facilities statewide due to the pandemic before anyone at the South County home tested positive.
In the past, state lawmakers have tried several times to shut down the state's six habilitation centers, since they are institutions rather than the community-based care that some now favor.