Two police officers honored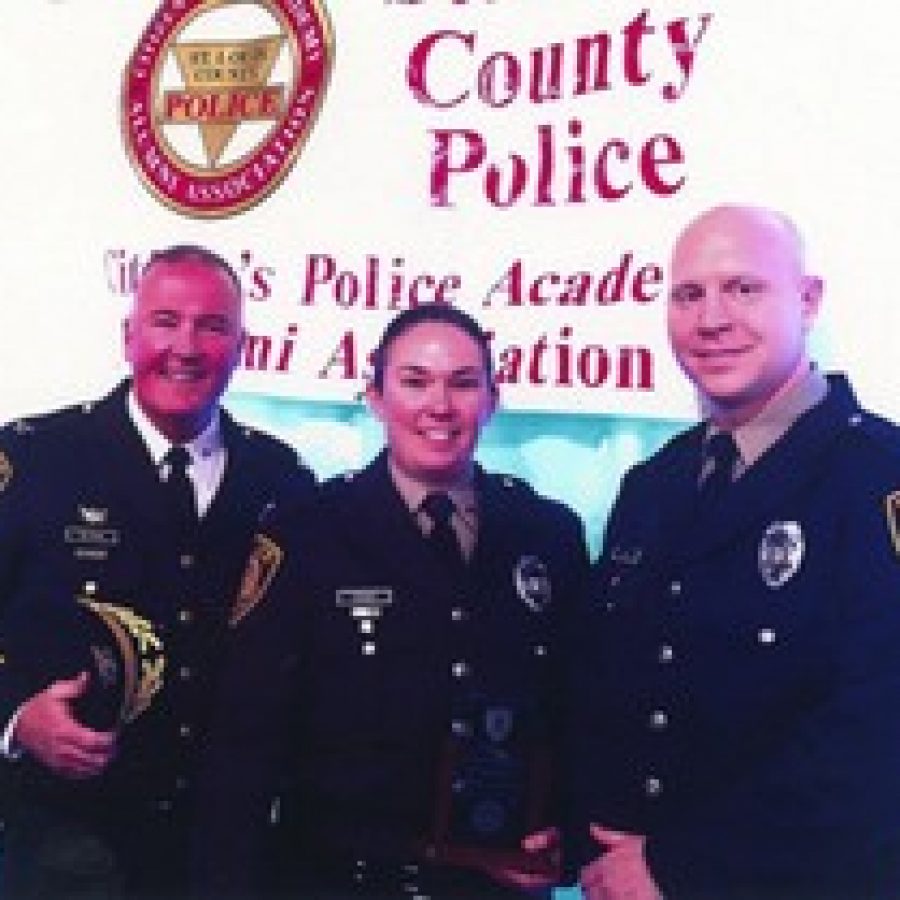 St. Louis County Police Officer Kristina Fosdick of the Affton Southwest 3rd Precinct and Detective Ben Kloos of the South County 4th Precinct recently were honored as Officers of the Year by the South County Chapter of the Citizens Police Academy Alumni Association.
The Officers of the Year embody a high moral character and demonstrate exemplary performance in all areas of police work. The two were honored during the sixth annual Officer of the Year Banquet, which was attended by roughly 200 people. Pictured, from left, are: Police Chief Jon Belmar, Fosdick and Kloos.