Two of south county's three County Council representatives will be new starting Jan. 1
By Gloria Lloyd
News Editor
glorialloyd@callnewspapers.com
Two of the three seats on the County Council that represent south county will get new legislators next year.
Political newcomer Lisa Clancy of Maplewood defeated two-term incumbent 5th District Councilman Pat Dolan, D-Richmond Heights, for election in the Democratic primary Aug. 7. Since no Republican filed for the seat, Clancy will take office Jan. 1.
Since longtime 3rd District Councilwoman Colleen Wasinger, R-Huntleigh, is stepping down from the council, the race to replace her will feature a matchup in November between retired St. Louis County police Chief Tim Fitch, a Republican, and Democrat Paul Ward.
And changes could happen in the seat that represents most of south county: A judge will determine soon whether 6th District Councilman Ernie Trakas, R-Oakville, can keep his seat after he allegedly violated the county Charter.
Dolan in office until end of year
Dolan would have liked to have served a third term, but is proud of what he's accomplished for 5th District residents.
"We did a lot of good things for the county, but that's why we have elections," he said. "I'm blessed to represent the 5th District, and I will continue to until I'm out. At least we can walk away knowing we accomplished something."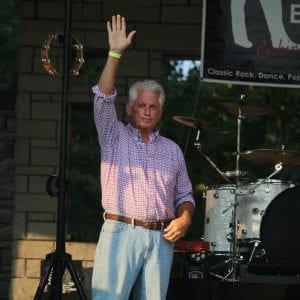 He's also glad he ran a positive campaign, although it "wasn't exactly that way on the other side. I can hold my head up."
Although Clancy didn't run on an official slate, her progressive platform aligned with newly elected county Prosecutor Wesley Bell and, to a lesser extent, county executive candidate Mark Mantovani.
Clancy, 33, will be the youngest member by far, the first millennial on the council and the only young parent.
"The more people I got in front of and talked to, I always got received really well," Clancy said. "I felt if I didn't win, it was going to be because people didn't know me."
Grassroots groups gave her word of mouth and "network power," Clancy said: "I used that to my advantage."
Dolan's third opponent, Affton resident Michael Burton, announced Aug. 1 that he was dropping out of the race and throwing support to Clancy to defeat Dolan. He garnered 1,800 votes. But he also spread the word in Affton to vote for Clancy and worked polls for her election day.
She also saw a lot of support from "young progressive moms like me," who went door-to-door while pushing strollers.
Dolan called it a "tidal wave" that he couldn't overcome, although he believes he's a progressive leader who attended every Ferguson Commission meeting, sponsored legislation to protect LGBT people in the county anti-discrimination code and regularly gets minorities jobs through his day job as the head of a union apprentice program.
"Obviously there's a group of people, a coalition with Wesley Bell and (U.S. Rep. William 'Lacy' Clay's 1st District opponent) Cori Bush and Lisa," Dolan said. "It's tied in ways that weren't as positive for me… Some voters came out that weren't there before."
Dolan's closely-tied union support didn't translate to votes despite huge turnout to vote against Proposition A, the right-to-work ballot measure.
Clancy said she believed she could win, but thought it would be closer.
"I was kind of caught by surprise a little bit about the landslide," she said. "I just tried to keep my head down and work hard."
Dolan had more money for his campaign, but Clancy said most of Dolan's resources were from outside the district, which  also didn't turn into votes.
Although she is a newcomer to politics, Clancy said she's no newcomer to the district. She grew up in Webster Groves, went to school in the area and has worked in the county for a decade. People knew her, she said. And they went to the polls for her.
During the campaign, Clancy claimed that Dolan wasn't in tune with the 5th District due to his alliance with County Executive Steve Stenger, who she said gave Dolan his marching orders for votes.
"The attacks against me were more Stenger than me, making people think I was corrupt," Dolan said. "Stenger isn't either, but I certainly haven't been."
As the sole vote opposing many decisions of a current 6-1 council alliance, Dolan said he can't get much more accomplished on the council in the next few months.
"I can't set any goals because it's not realistic," he said.
Dolan also felt that his fellow council members, who he's worked with for years, worked behind the scenes for Clancy.
"I don't like acrimony — I've never been cynical, although they try to make you that way with the behavior of some of the council members," he said. "They really went out of their way and did whatever they could to get my opponent elected. These are people I've done things with, and when they asked for anything I was always willing to help out. I'll miss that, but nobody wants to go there when you know people are intentionally trying to get rid of you, and they have. I don't want to lower myself to any levels."
No council members publicly endorsed Clancy, but she met with nearly all of them during her campaign to talk about county government. After Burton made his announcement that he was dropping out to increase the odds of defeating Dolan, Trakas went up to Burton after the meeting and enthusiastically greeted him, heartily shaking his hand.
Next steps for 5th District
As Mantovani stated throughout his campaign, Clancy sees the council as the unifying legislative body for the region and the only one that can help solve pressing regional issues like those uncovered by the Ferguson Commission.
"I have a very significant contingent of folks that feel very strongly about issues of equity and justice in this region, and they know that we have to stop doing business as usual — I'm talking about people of color in St. Louis," Clancy said. "I think that's an issue that really energized people."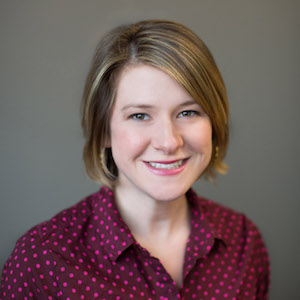 She plans to hold regular town halls around her district, possibly with other nearby council members like Trakas. She calls them "community conversations" that could help residents "demystify the role and scope of county government."
She said she plans on "not just saying, 'Call me if you have a concern,' but actually making an effort to get out and build authentic relationships with people in their own space."
Dolan said he'll stay on the boards on which he serves, particularly the Police Athletic League run by the county Police Department, which mentors and helps children, primarily in north county.
Dolan said, "Everybody who asked for anything at all, we responded and did the best we could. We did what we were supposed to do. That's all I can say."