Two challenge incumbent Green Park mayor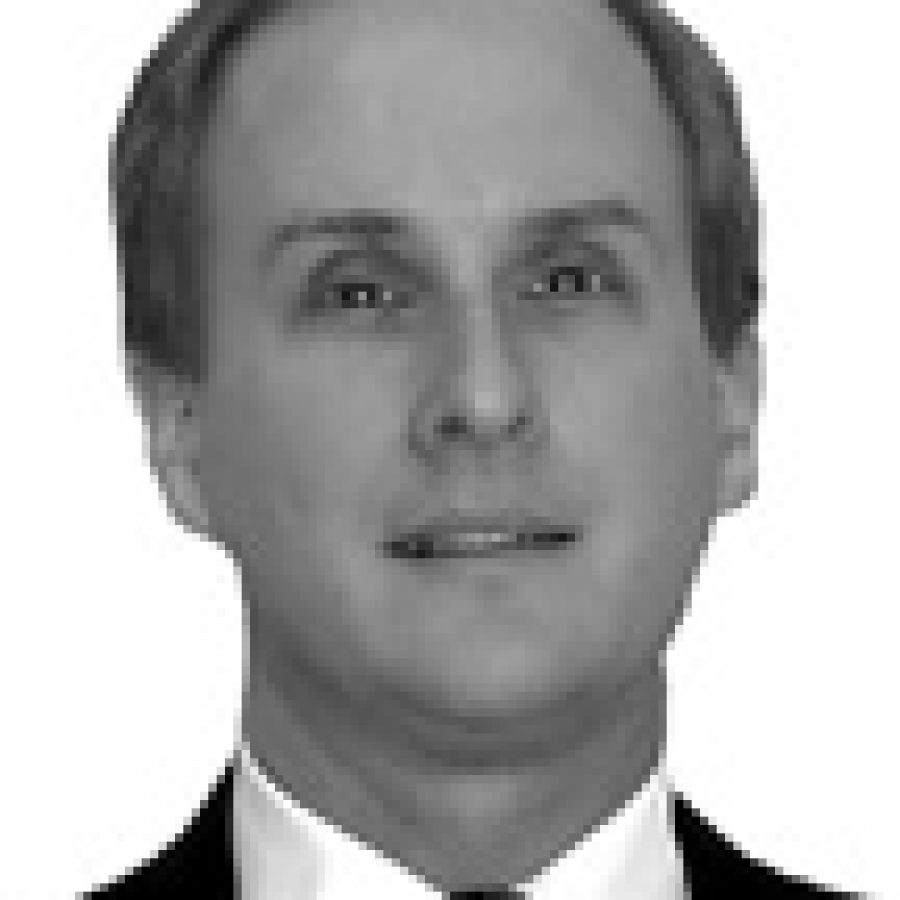 Green Park Mayor Steve Armstrong is facing two challengers in the April 3 election.
Former Ward 2 Alderman Tony Konopka and John Schott are attempting to unseat Armstrong, who is seeking his fourth two-year term as mayor.
Asked to identify the most important is-sue in the race, the candidates responded:
• "To have an administration that can work together so the city can continue to move forward in a positive direction with accomplishments that will benefit our residents and businesses," Armstrong.
• "The most important issue in this race is to protect and maintain the residential integrity of the city of Green Park while maintaining a good commercial base," Konopka said.
Schott, 10936 Suanis Court, did not respond to a Call questionnaire. He ran un-successfully for mayor two years ago.
Armstrong, 44, 9436 Southtowne Farms Drive, is a materials engineer for the Defense Contract Management Agency.
Before being elected mayor in 2001, Armstrong served as a Ward 3 alderman, as chairman of the city's Tax Increment Finance Commission and on the city's Planning and Zoning Commission.
He said he is seeking re-election "to represent all the residents of Green Park and to continue building on the positive image the city has gained over the past six years."
Konopka, 68, 10721 Antrill Drive, is retired. He and his wife, Suzanne, have two grown sons.
Konopka, who served four years as a Ward 2 alderman, previously served on the city's Board of Adjustment and formerly was the city's street commissioner. He is seeking election to the mayoral post because he is a "concerned citizen."
The two candidates gave the following responses to Call questionnaire:
Since voters approved a half-cent, capital-improvements sales tax, are you pleased with how the revenue has been spent? Have residents' needs been served?
Armstrong said, "Yes on both accounts. The residents have seen road improvements — e.g. Jackie Lane, Lisa Marie, Huegel, Flori, Bobmar, Timothy, Behr, et cetera — and there is a plan in place to continue road improvements throughout the city. A plan is also in place to maintain the existing and future road improvements."
Konopka said, "When I was in office, we approved a street master plan and the work was to be funded by the capital-improvement sales tax. However, the Green Park Road project must be reviewed further as there are many unanswered questions."
How much of a fund balance should the city keep in its reserves each year?
Armstrong said, "A minimum of 75 percent to 100 percent of the city's annual budget. It should be noted that there is no magical formula or answer as to the exact amount a city should maintain. However, our city does need to maintain a responsible balance so that if the unexpected occurs, the city will financially be in a position to handle it and will remain financially strong."
Konopka said, "It was recommended by the city accountant when I held the office of alderman that a city the size of Green Park should keep a reserve-fund balance of 50 percent of its annual revenues for emergency situations."
Should the Green Park Board of Aldermen pursue an administrative business license for city businesses or some other type of license?
Armstrong said, "Since the Board of Aldermen last looked at the need for an administrative business license and identified the information they were seeking could be obtained without having to implement an administrative business license, the board to date has not identified any new reason or need to pursue this topic."
Konopka said, "I believe a business registration would be a valuable tool to help the city run more efficiently in business matters."
Do you support the Board of Aldermen's decision to offer free once-a-week trash pickup?
Armstrong said, "Yes."
Konopka said, "I strongly support a city-funded once-a-week trash pickup. It was very upsetting to see the mayor and the Board of Aldermen flip flop on this issue. The city must keep the residents' best interest in mind at all times."
What is your opinion of the proposed improvements to Green Park Road?
Armstrong said, "The planned improvements for Green Park Road are needed and will address the lane width, open stormwater ditches, site distance and lack of pedestrian sidewalks that currently exist with the current road, and will result in a roadway that is safer for all those who use it. The addition of a sidewalk will greatly expand the ability for residents to access the park by means other than automobile."
Konopka said, "There are a number of issues and questions that need to be resolved before construction can start. This road project as it is drawn up now will negatively affect a large number of our city's residents and businesses during the construction and after completion."
What, if anything, should be done to redevelop the Yuma Drive area?
Armstrong said, "The Yuma Drive area is an area within the city that is in need of redevelopment. The city has revised the comprehensive plan and has clearly defined its vision — commercial development along Lindbergh Boulevard that transitions into residential development and improved infrastructure for that area — for how this area should be redeveloped. Now that this vision has been defined, the city can work toward and with interested developers in turning the plan into a reality."
Konopka said, "I would like to see the Yuma Drive area developed into residential properties that would fit and complement the existing homes as per the city's comprehensive plan."