Turnovers plague Oakville in loss to Hazelwood East
Tigers to face Fox Friday night at home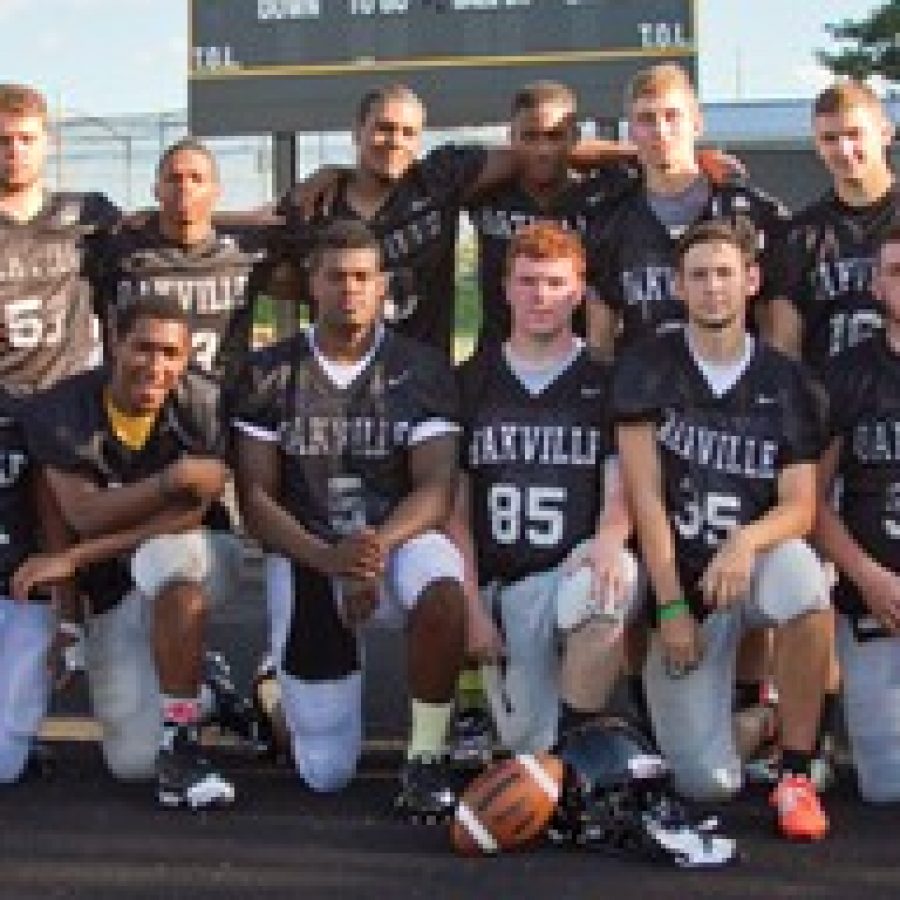 Turnovers plagued the Oakville Senior High School football team as the Tigers as dropped their third straight game, falling 34-7 to Hazlewood East Saturday afternoon.
The Tigers played the rare Saturday game after Friday night's contest was postponed because of a lightning storm. Oakville tried to get its offense rolling and tally its first win of the season, but couldn't pull it off against the Spartans.
Oakville head coach Arlee Conners told the Call that mistakes kept nullifying the positive things his team did.
"We did some good things, but we didn't do enough to get points out of it," he said. "We moved the ball pretty much all day, but when it came down to it, we ended up turning the ball over five times … I think we got stopped on downs like four times. So in all, like nine turnovers."
None of the turnovers was directly returned for a touchdown, but twice the Spartans ended up on the 2-yard line, leaving the Tigers basically defenseless as Hazelwood East capitalized on such a short field.
Conners believes that his offense needs to tighten up its game and stay the course to be successful.
"It's just bad timing, it seems like right now," he said. "Bad penalties at bad times and turnovers at bad times … It seems like every time the guys get something good going, something bad always happens … It makes all the good for nothing.
"We just need to continue to persevere and continue doing the good things and eliminate some of those bad things … Hopefully, we'll get some balls to bounce our way."
One positive the Tigers gained from the loss was the opportunity to have all of their regular starters play an entire game together. Quarterback Carvon Robinson missed the first game and a half, which left Conners in a position where he had to move some players around.
"I guess a positive to take out of it is we got our full group out there for a game. We got our group out there for a change, for the first time, and I thought we moved the ball real good," Conners said. "We just got to buckle down and score on our opportunities and take advantage of them."
Oakville is preparing this week for the Fox Warriors (1-2), who will visit Oakville Friday night.
"They've been playing pretty good," Conners said of Fox. "That's a team that always plays us real well, so we definitely have our work ahead of us. We really just got to get better on our own end."
The matchup against the Tigers' longtime rival is also their first division game of the season, so motivation should be at its highest, according to Conners.