Tsichlis calls into question library policy change
Changes to Lindbergh School's library policy were passed 6-1 March 18, with Treasurer Mike Tsichlis questioning the wording and reasoning behind the change.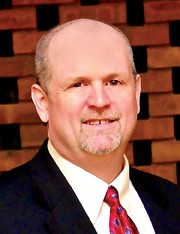 The section Tsichlis had an issue with specifically was under "Intellectual Access." The new policy states, "Materials will not be excluded on the basis of ideological disapproval or on the identities of characters or authors." 
The proposed changes also feature a summary of the Supreme Court case Island Trees School District v. Pico from 1982, which Chief Academic Officer Tara Sparks said was added by the Missouri School Board Association. The case was filed by students against the Island Trees district in New York after the district removed books from the library a parents group deemed "anti-American, anti-Christian, anti-Semitic, and just plain filthy." 
Students said the books were removed because they "offended [the group's] social, political, and moral tastes and not because the books, taken as a whole, were lacking in educational value." The court ruled in the students favor, holding that the First Amendment implies the right to read. The government/public school can't restrict speech because it does not agree with that speech.
Sparks said MSBA added the case summary to help Lindbergh's proposed policy align to appropriate law and the intellectual access section was changed to clarify Lindbergh's work as it relates to the case.
Tsichlis took issue with the word "ideological" in the district's policy, and its use of the Pico case to justify changes/wording. Sparks said ideological is the specific term used in the court's decision.
"It makes me a bit nervous to see we are using a term like ideological in a school policy," Tsichlis said. "It's often the case that the term is used as a loaded … weaponized term against people. When we talk about ideology, we often are referring not to our own framework. I see it as othering."
Tsichlis said the case is now 40 years old and the terminology is outdated. He also mentioned only three judges were part of the prevailing plurality opinion, and aligning district policy with the case is "enshrining" those judges.
"To simply use that as a guiding light for this plurality opinion, I think is misleading," Tsichlis said. 
The March 18 meeting was Tsichlis' final regular meeting as a member of the board, as he is running as a Republican for state representative of the 96th House District in November. He said in the future he hopes the board will form a committee and do more community sourcing when changing school policy. He said he would join that committee as a citizen if it were created.
The board voted 6-1 to approve the new policy changes, with Tsichlis voting no.