Truman Middle School makes wish come true for Jacob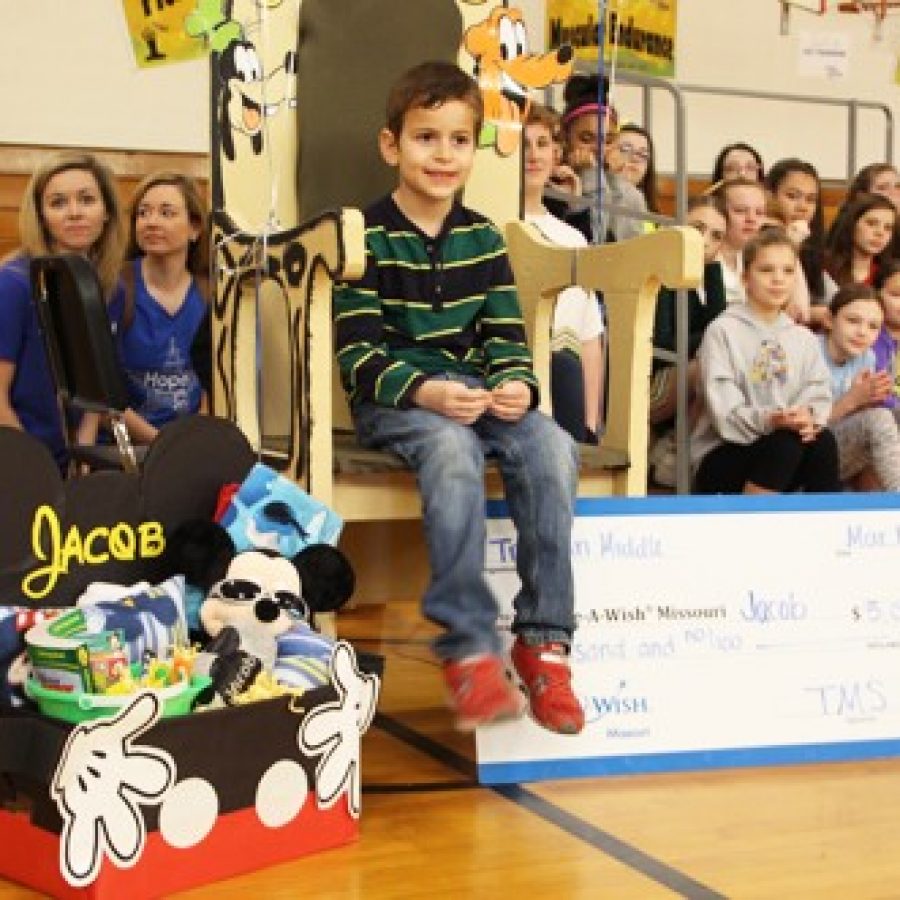 A local 7-year-old's Disney wish is coming true, thanks to the amazing generosity of the students, staff and families at Truman Middle School.
During the 2016-2017 school year, students raised $5,000 to send a young cancer patient to Disney World, in addition to $1,500 more dollars that will go to support another Make-a-Wish child in 2017-2018.
The entire school gathered for a 'send-off' party earlier this month to surprise 7-year-old Jacob and grant his wish of taking a trip with his family to Disney World. Jacob and his family were treated to performances by the band and choir, and he received a special gift basket from students, including a Disney pillow and pajama pants sewn by students in the Family and Consumer Sciences class.
Truman's yearlong efforts were part of Make-a-Wish's Kids for Wish Kids program, which teaches students about community service, philanthropy, leadership service and the importance of helping others.