Truman farewell marks new beginning for Lindbergh school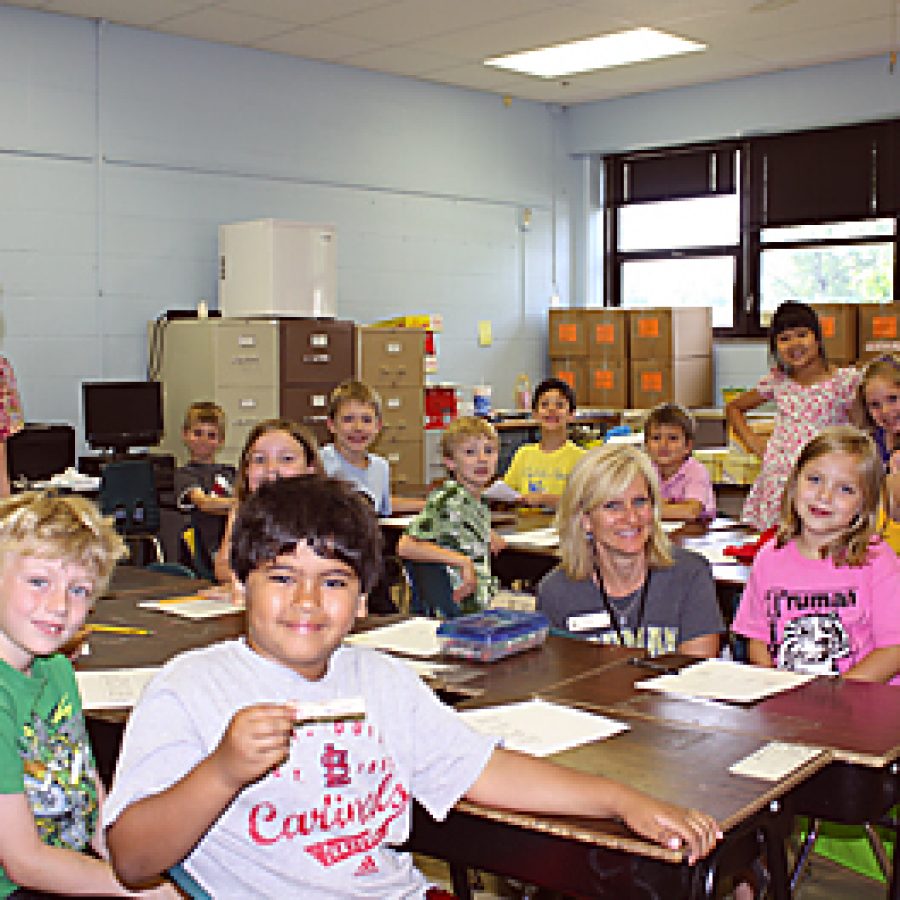 Truman Elementary School students joined current and past administrators and staff May 31 for singing, reminiscing and celebrating as they marked the end of the school's 20 years as an elementary building and its transition back to a middle school in fall 2011.
Since opening its doors in 1991, Truman Elementary has earned several accolades, including Missouri Gold Star School, National Blue Ribbon School, top 10 elementary school in Missouri for MAP scores and Character Education Promising Practice recipient, according to a district news release.
"This is a happy day for all of us at Lindbergh," Superintendent Jim Simpson told students during a farewell assembly. "Truman has had a great year and many wonderful memories, and we'll be ready with improved facilities when you come back in the fall."
Truman will reopen this fall as a middle school, as part of Prop R 2008, a $31 million bond issue that will reduce overcrowding at Sperreng Middle School and create equitably sized elementary schools. The 820 students who currently attend Truman will move on to the newly renovated Concord Elementary School, in addition to Crestwood, Long and Sappington. Some fifth-graders will return to Truman Middle School this fall, while others will attend Sperreng.
During the farewell assembly, retired superintendent Jim Sandfort also recognized past principal Joyce Phillips and a group of the teachers and staff who helped open Truman Elementary in 1991.
Current Principal Megan Stryjewski and Assistant Principal Todd Morgan praised their staff and students for collectively raising more than $20,000 to help others in 2010-2011. The school raised $8,866 for International Crisis Aid to assist an orphanage in Haiti, $3,171 for tornado victims in their own back yard, and $11,249 for classmate Jacob Swiderski who is undergoing treatment for a cancerous brain tumor. In addition, students have raised $258,000 for Jump Rope for Heart over the past 20 years.
"I am proud to be part of such a successful, caring school community," Stryjewski said. "As we close our doors, we remember the students, families and staff that have touched the lives of many. Our 20th year at Truman Elementary was a memorable one. Our service-minded students spent time organizing and participating in countless service projects, and student achievement is the highest it has ever been. Being the principal of this school has been an honor and a one-of-a-kind privilege that I will never forget."
As the assembly concluded, Truman students sang an appropriately hopeful song, "It's not the end."