Troop 824 member earns Eagle Scout rank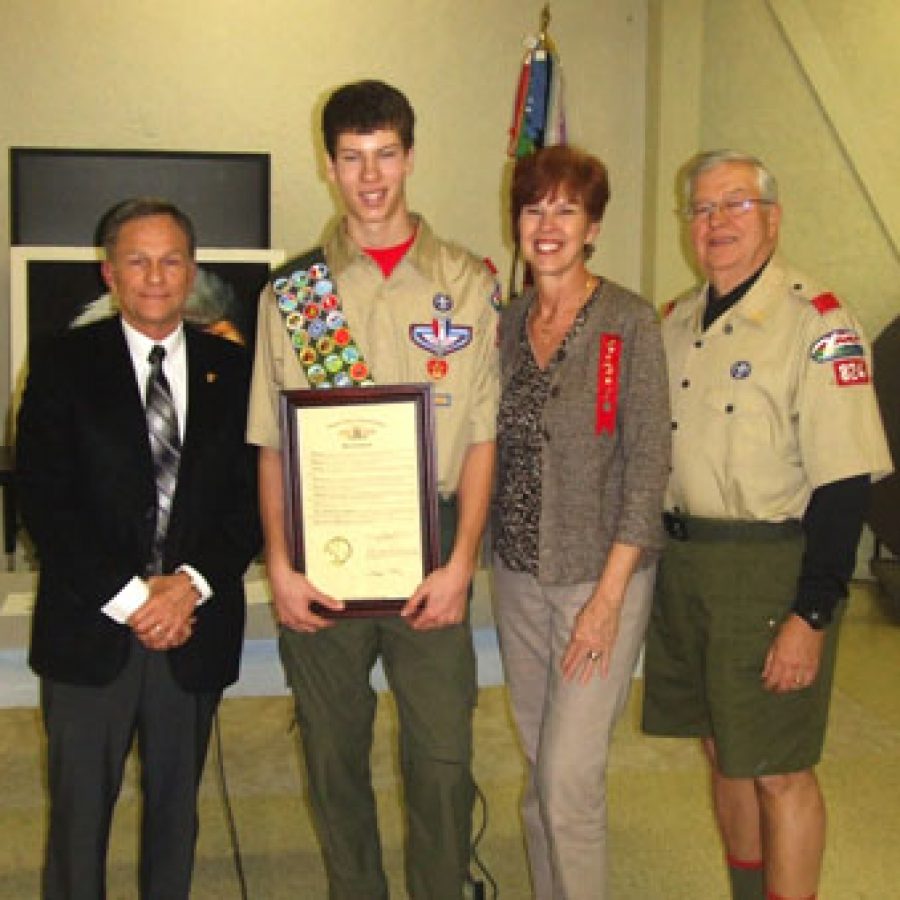 Mark Messler was presented the rank of Eagle Scout at a recent Court of Honor.
Messler earned 24 merit badges and was elected to the Order of the Arrow, according to a news release. He is a member of Boy Scout Troop 824, which is sponsored by the Washington Middle School PTO.
His Eagle project consisted of clearing invasive honeysuckle and creating wildlife restoration sanctuaries along trails at the World Bird Sanctuary.
He attended summer camps at S-F Scout Ranch in Missouri as well as Camp Tapico in Michigan and Camp Goshen in Virginia.
Attending Messler's Court of Honor on Dec. 29 at Mary, Mother of the Church were his parents, Carolyn and Harold Messler, and numerous friends, family and troop members.
At the Court of Honor, Messler presented a mentor pin to his father, who attended meetings and many campouts with him through the years.
Messler was on the swim and golf teams at Mehlville Senior High School and graduated class valedictorian. He also was a National Merit Scholarship Finalist. He currently is a Hughes C3 research assistant majoring in biomedical engineering at the University of Missouri-Columbia.