Trakas holding town hall today on Gravois-Musick road construction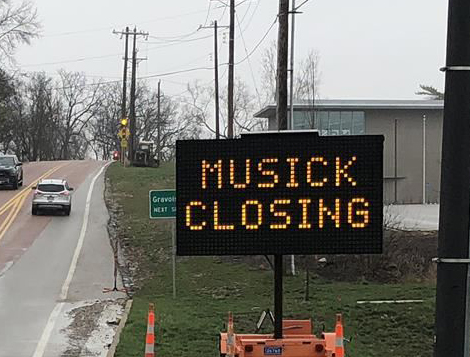 By Gloria Lloyd
News Editor
glorialloyd@callnewspapers.com
For residents who have been dealing with the construction at Gravois and Musick roads for more than a year, County Council Presiding Officer Ernie Trakas is holding a town hall at 4 p.m. Wednesday, June 26, at Grant's View Library, 9700 Musick.
The construction, which was originally set to last six months, has been going on for more than 15 months and has had multiple delays, including an unexpected cable from AT&T and a problem that wasn't anticipated by Missouri American Water.
"I've been getting so many calls about that," Trakas said of the construction delays. "When I started looking into it, I realized it's more involved than most people realize."
He's invited engineering experts to the town hall to talk about the issue and why it's taking longer than normal, "not to say there aren't issues with the contractor," he added.
He hopes the town hall will give residents an inside perspective from what the St. Louis County Department of Transportation and Missouri American Water because there were "engineering implications below ground that no one anticipated," Trakas said.
Musick-Gravois construction delayed again after Missouri American's mistake
To read more about the event, see Trakas' Facebook event.