Trakas blocks construction firm's move to new site
Owner of company knows of no opposition to firm's relocation except for councilman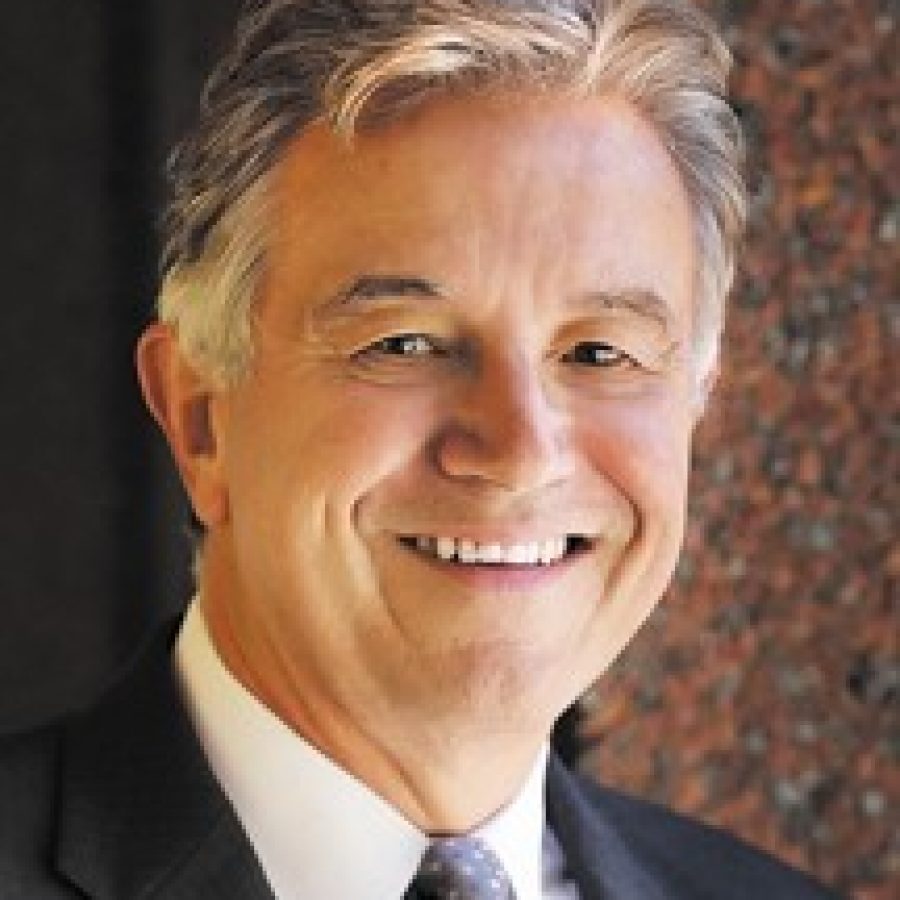 A construction company's move to the former Tee Time Family Fun Center is being blocked by 6th District County Councilman Ernie Trakas, R-Oakville, who sees the project as wrong for south county.
McManus Construction Co. owner Rob McManus already bought the now-closed Tee Time property at 4631 Lemay Ferry Road, next to Mattis Road and Interstate 55.
The longtime Affton resident and business owner's bid to rezone the property from an amusement park to amended C-8 commercial zoning was recommended unanimously by the county Planning Commission, but has been stalled at the council since March 28 by Trakas.
If Trakas does not change his mind, McManus might have to start layoffs of his staff of 20 as soon as this week.
For the last two weeks, McManus, his prospective neighbors around Tee Time and nearby business owners have attended the council to speak in support of the company's move to Tee Time, with no one showing up to speak against it.
"We know of no opposition at all except for Ernie Trakas," McManus said.
Trakas has the power as councilman to block the zoning legislation, unless another council member brings it up or McManus takes the county to court.
At the project's public hearing at the planning panel in February, three residents spoke in support with no one opposed, and 21 neighbors submitted letters of support. In the official show of hands for and against the project, 19 raised their hands in support, with one against.
Trakas said he was the one opposed. He doesn't believe the construction company is a good fit for the area and feels he's made his reasons for opposing it "abundantly clear" to the McManuses.
However, they say they're still confused about why he's opposing it.
Company needs more space
In some ways, McManus and his wife, Angela, are victims of their own success. The success of their second business SnowPro, which deals with the sale of snow-removal equipment, caused them to outgrow the cramped Affton location McManus has occupied for 30 years. The company only has 12 parking spaces for 20 employees, without counting customers' need for parking.
They looked at property around south county and thought the Tee Time location on a hill overlooking Lemay Ferry Road and Interstate 55 was the perfect space for them to expand.
"We need a larger building, and we need more outdoor space, so it was a perfect location," Rob McManus said. "It's zoned commercial already, it's not a spot where you would have a strip mall or something. It's tucked away on top of the hill, and it works for our needs."
They already bought Tee Time and sold their current location to another business, so they will be without a business location if the zoning falls through. Two of the eight employees slated to lose their jobs spoke at the council in favor of the move.
Neighbors support McManus move
Before the zoning process, the McManuses say they reached out to Tee Time's neighbors, who were glad to see the mini-amusement park go and their construction company relocate there. The nearby City Farms subdivision on Summit Drive largely supports the move.
Despite the slogan "Fun for Everyone," neighbors said frequent police visits to break up fights made Tee Time a less-than-desirable neighbor.
The once-beloved amusement park fell into disrepair over the last few decades and was an eyesore and hazard, said Ron Leveque, the owner of Show Me Lanes Bowling Center, one of the closest neighboring businesses.
"It was just an absolute mess, and I think we should commend McManus right now," Leveque said. "They've made a complete turnaround in a place that's not an eyesore anymore by any means, and I think we should, hopefully, go along and get them in business."
The project's closest residential neighbor, John Scammell, has attended the council twice to speak in support of McManus.
"I think that McManus is a 100-percent improvement on the property," Scammell said. "He's a hard worker. I see him over there working very hard, and it's way different than it was when it was Tee Time. They had a lot of fights over at Tee Time, they didn't pay their bills, they didn't pay their taxes, the place was running down, so I think McManus is the right person to go in there."
Company not right fit for site, Trakas says
Even before the public hearing, Trakas was encouraging residents at a Tesson Ferry Republican Club meeting to show up to oppose the McManus move.
"For far too long south county, and District 6 residents in particular, have been subjected to erratic, nonsensical, ill-conceived and inappropriate zoning and development decisions by the Planning and Zoning Commission and the County Council," Trakas said. "The result is the deterioration of communities and neighborhoods. I was elected on a platform to protect District 6 residents by bringing greater scrutiny and transparency to zoning and development decisions."
As for why other neighbors have not shown up to oppose the move, Trakas said they may not realize it's happening because the county's public hearing sign was "virtually invisible" high up on the Tee Time hill.
"They went out and solicited selective people to articulate support, and that's all well and good, but I doubt seriously that I'm the only one that's opposed to it," Trakas said.
Trakas' reasons for opposing McManus are:
• Heavy trucks exiting on Lemay Ferry will "necessarily result in further industrialization of what is primarily a residential area, impacting traffic and causing wear and tear of the roadway."
• He does not believe that the primary use of the property will be snow removal equipment sales and storage, as the McManuses said in their zoning application.
• The McManuses are currently storing salt and "possibly other snow removal chemicals" at their Affton site, which Trakas believes they will store at Tee Time.
• "McManus Construction Co. has a history of code and land disturbance violations in St. Louis County," Trakas contended.
The councilman made his reasons for opposition clear to the McManuses in a meeting even before he was elected, so they could have backed off their plans, he said.
"He told me he didn't think he would be in favor of it, because it's in his backyard," Rob McManus said of that meeting.
Trakas lives roughly a mile away from Tee Time.
Heavy trucks head out from McManus to park at job sites and are not coming in and out daily, Rob McManus said.
Angela McManus said that Trakas mentioned that he preferred apartments at the site in a meeting with her and her husband, but Trakas called that a "social media fantasy and complete and utter falsehood," noting his long history of opposing more apartments in south county.