By Gloria Lloyd
News Editor
glorialloyd@callnewspapers.com 
Legislation that would spend money from St. Louis County's Proposition P sales tax on park rangers and snow plowing was meant to provoke a broader discussion on how the money should be spent, 6th District Councilman Ernie Trakas said.
Trakas proposed a bill last week that spends $750,722 from Prop P to give raises to park rangers, snow-plow drivers and county lawyers in the county counselor's office.
Prop P is a dedicated half-cent sales tax for "police and public safety," but what exactly that means has been up for debate ever since the ink was dry on the initial ballot measure. Cities like Chesterfield have long threatened to use the money for snow plowing or roads instead of police.
The "public safety" clause was added in so that raises could also be given to employees in the Department of Justice Services and the prosecuting attorney's office. Although the strict language of the bill also cites public safety, the tax was largely marketed for police.
The tax created a two-tiered system for raises, where public safety employees receive raises and other employees do not. More and more of the latter have angled for a raise saying they're connected to safety.
Enter Trakas with his latest bill. Predictably, the plan drew blowback from police officers and their union, the St. Louis County Police Officers Association, who were among the 33 speakers on various topics at last week's council meeting
But when the bill came up for vote, Trakas laughed and said, "Now that I have your attention, I'm going to tell you that Bill 76 has already succeeded beyond my wildest expectations."
The bill provoked a social media debate before the meeting between Trakas and 3rd District Councilman Tim Fitch, R-Fenton, the former county police chief.
"The funds are not the exclusive property of St. Louis Co. PD," Trakas tweeted, adding, "And should we punish those employees, who are certainly involved in public safety, for the Prop P's language not specifically designating the funds exclusively to the police?"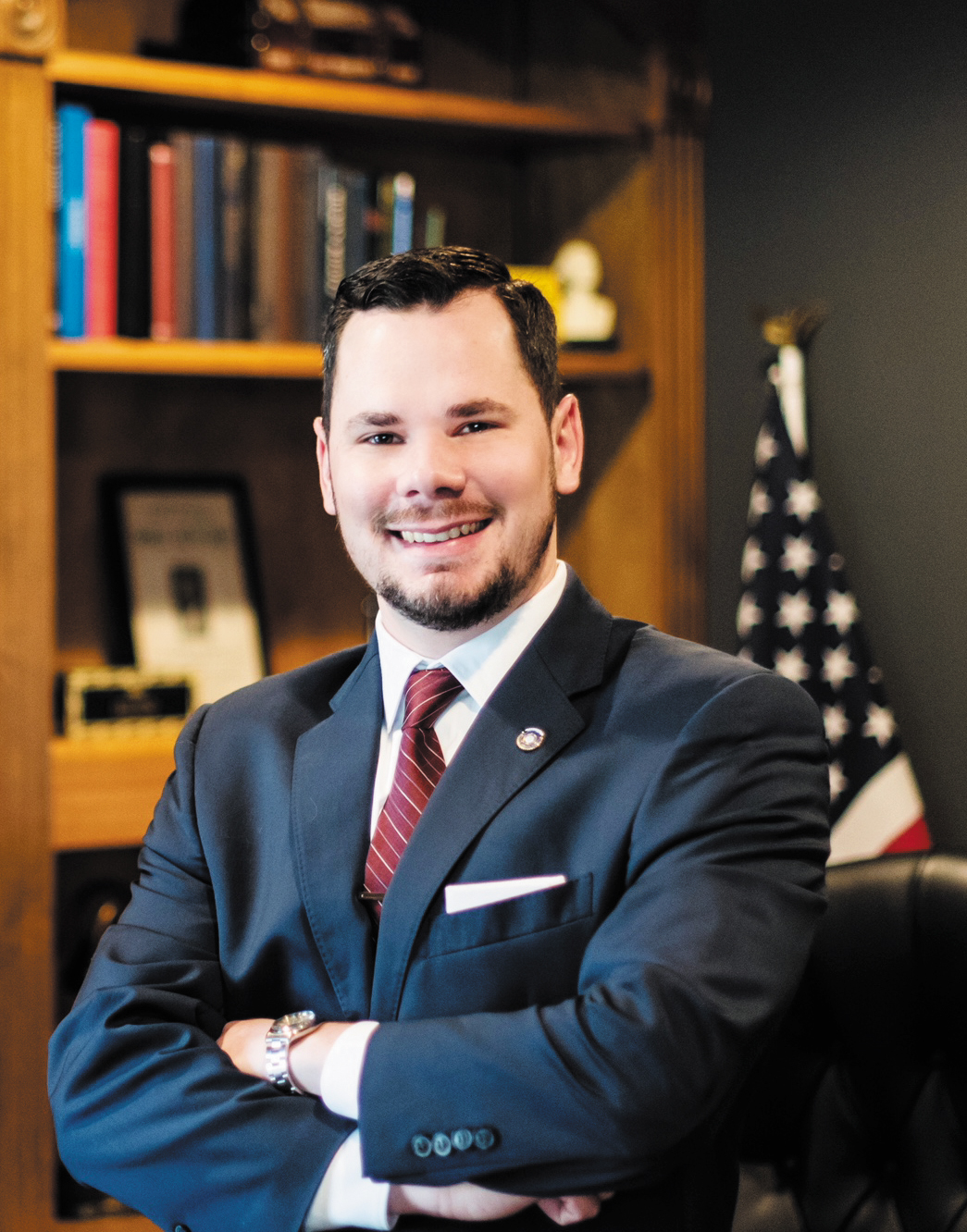 But Trakas said his only intention was to provoke a larger conversation on how Prop P funds can be spent long term.
He wants the council to hold a hearing where the public can come forward and say how they think the money should be spent now.
"I think when he proposed it he was extremely serious about it, and then when the world came crashing down around him with the number of calls and emails opposing his idea he had to develop a reason," Fitch said. "I called it the 'just kidding' reason — 'Just kidding, now that I've got your attention.'"
Union President Joe Patterson — a detective with the county who ran in the Republican primary for Missouri House in Oakville last year — said Trakas, an attorney, may legally be able to use Prop P for raises for non-police salaries.
"But just because you can doesn't mean you should," Patterson said.
He noted that Prop P passed overwhelmingly, south county to north county, wealthy neighborhoods to poor: "The poorest of the poor white neighborhoods, poorest of the poor African-American neighborhoods that really can't afford to pay more taxes saw the value in having better trained better equipped, more police officers on the street," Patterson said. "And we owe it to them…. You don't have to support me, you don't have to support the police, but you better damn well support your constituents."
Capt. Melissa Webb, commander of the Affton Southwest Precinct in Trakas' district, said that the entire Police Department asked him not to pass the bill.
"The voters believed when they approved this measure it was for their safety, their security, all relating directly to law enforcement," Webb said. "The measure was proposed in that manner, and I believe that that is why it passed with such a remarkable mandate."