To hear Mayor Robinson explain it, he is the city of Crestwood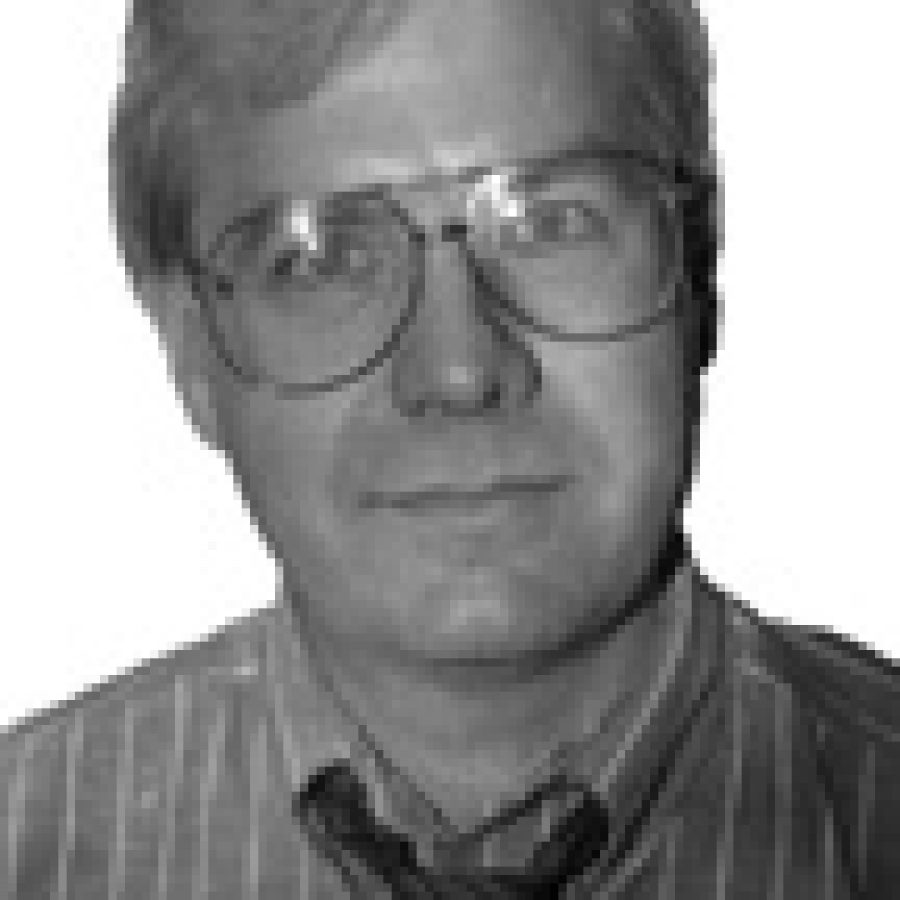 The city of Crestwood is not Roy Robinson and Roy Robinson is not the city of Crestwood. But to hear Roy explain it, he is the city.
If you don't believe us, just attend one of Roy's Board of Aldermen meetings. Make no mistake, they're Roy's meetings. In fact, he'll be the first to tell you: "… I run my meetings the way I think they ought to be."
And he does put on quite a show — part down-home humor, a pinch of tough-guy talk, a dash of demagoguery and all wrapped up in ego.
But don't take our word for it, his coffee cup says it all: "The Man, the Myth, the Legend."
Still not convinced? A resident who voiced concerns at the Sept. 23 board meeting about requested investigations of 10 Police Department pay raises and the use of city resources to promote a now-failed tax-rate in-crease was treated to a roughly 15-minute rant by Roy that served the mayor more than the issues involved.
Here's a sample:
"Nobody intentionally did anything," Roy said. "People have made this out to be some big travesty. And like I said, I tried to do this in the news media to explain it, but some people just don't want to let it go … The main purpose of it was originally to get me. When they found out I was not involved in it, then they turned their focus to others. So I'm not really concerned about whether they're trying to get me.
"But I know one thing. This city is still the most open city that I know of. We hide nothing. And if the people would stop running around and talking behind people's backs and come and ask a question or call me on the phone or come in and sit down in my office and ask me what in the heck's going on, I'll tell you exactly what's going on. Nothing is hidden …"
During the same rant about the police pay raises — or "adjustments, not pay raises" — Roy described how he used the state's Open Meetings and Records Law — also called the Sunshine Law — to prevent aldermen from speaking in public because he was afraid of what they might say.
Perhaps the mayor or City Attorney Rob Golterman of Lewis, Rice & Fingersh can cite the Sunshine Law exception that permits closed sessions based on the mayor's fear of what an alderman might say.
Still not convinced Roy believes it's all about him? Then attend Roy's next board meeting, where's he's likely to rant about this column — and himself because, after all, it's all about him.