Tigers plan to build on last year's success
Oakville golf coach looking for Foppe to be team leader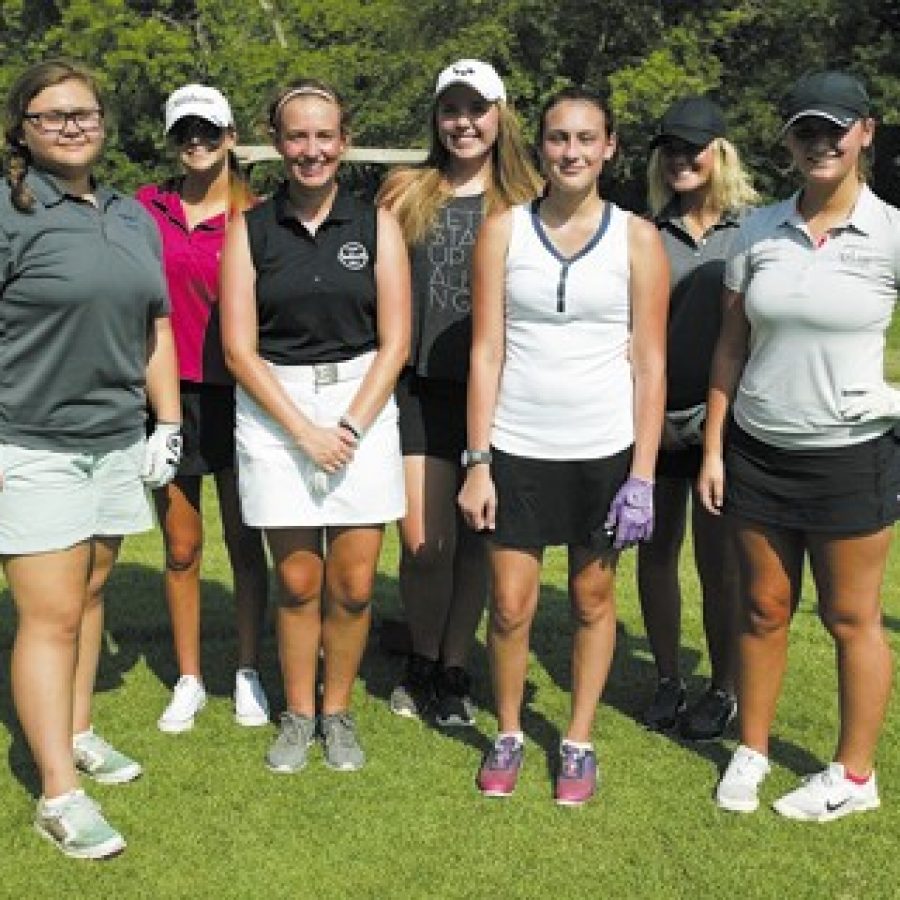 The Oakville High School varsity girls' golf team had a pretty good year last year and the Tigers are looking for the same in 2016 despite some rebuilding.
In her second year as the Tigers head coach after taking over for longtime coach Cindy Maulin, who exited at the end of the 2014 season, Emily Baker told the Call she's excited about this year's team.
"We have a smaller group this year. But the girls have made great progress in practice the past few weeks," she said. "We are a young team and this will be a rebuilding year, but I am happy with the quality of girls on the team."
The Tigers lost three of their top golfers from last season — Tara Vogler, Abby Menkhus and Natalie Boehmer — all of whom played in the district tournament last season and did very well.
Vogler shot an 84 (+14) in the district tournament, placing 14th overall and earning All-District honors and advancing to the sectional tournament and eventually to the state tournament.
The Tigers finished seventh as a team in the district tournament.
Menkhus and Boehmer just missed the cut for sectionals, along with this year's most experienced returning player, Gabe Foppe.
Baker said she expects Foppe to be even better this year.
"Gabe Foppe is the most experienced player returning. This is her third season, and I look to Gabe to be a leader on the team," she said.
The focus right now is on bridging the gap between the newcomers and experienced players.
"We are working on developing the younger players," Baker said.
The goals for this year's team are simple, according to the coach.
"I want the team to have fun and improve their personal game and have a good showing at districts," she said.