Tigers looking for success this season
Oakville golfers set to work on short game in 2014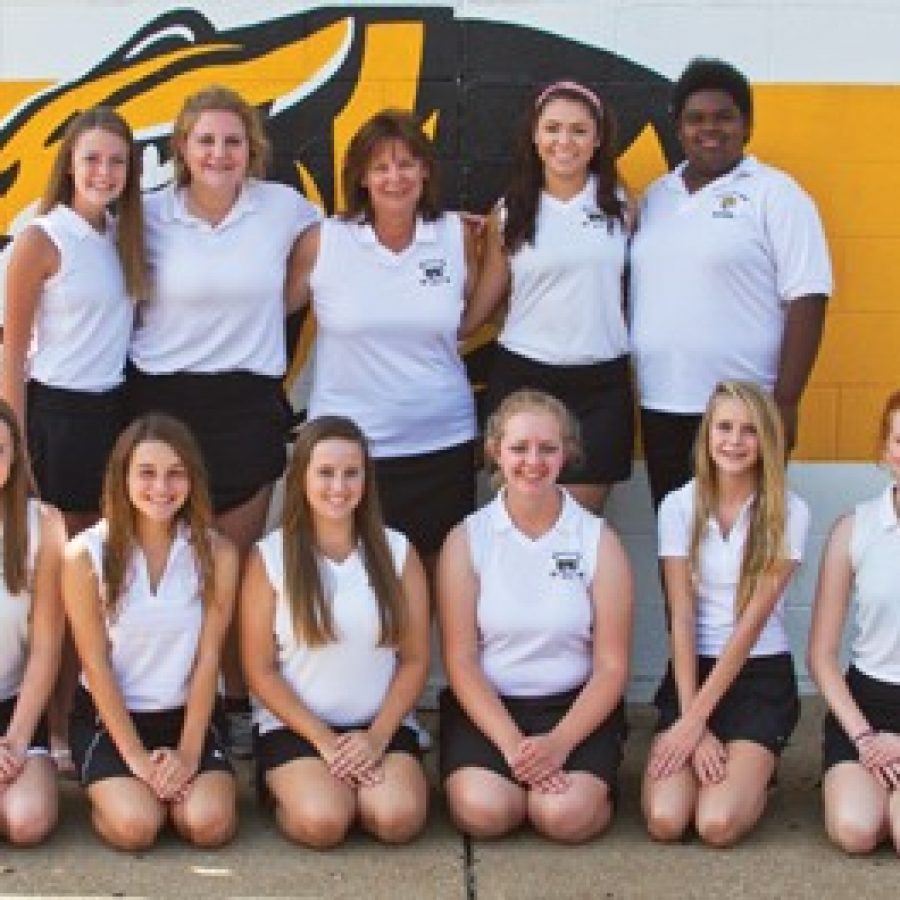 The Oakville Senior High School varsity girls' golf team has an opportunity this season to post its best showing in recent years.
Oakville head coach Cindy Maulin is very excited about the 2014 season, due to a rare large returning group of golfers.
"Our expectations are running very high, as we have seven returning players," Maulin said.
One of those players, senior Alexa Shelton, found herself at the top of the conference last year and will help lead the squad in 2014. Shelton "was our top player last season," Maulin said, adding that the Oakville golfer was named the Suburban West Player of the Year.
Also returning are Tara Vogler, Bailey Fedorchak, Natalie Boehmer, Abby Menkhus, Maddie Reinagel and Briana Hagan.
The Oakville coach said her team turned an important corner last season that will be invaluable to its success this year.
"I think our strength will be our competitive experience," Maulin said. "There is such a huge difference between competitive golf and playing golf for recreation."
While experience will give the Tigers an edge, one area in golf can never be taken for granted.
"We will all be working on our short game. It's just so important in golf, and it takes so much practice and not just practicing as a team, but individually as well," Maulin said.
Another part of the strategy the Tigers will pursue to achieve new heights is practicing at visiting courses before playing matches on them.
While homefield advantage plays a role in all sports, it's more significant in golf, according to Maulin. The crowd, environment and atmosphere are factors in all sports, but in golf the field itself adds a completely different element to the competition for s visiting team.
Maulin said she hopes to negate some of her opponents' advantage with the visiting practices.