Three seek Democratic nod for District 97 House seat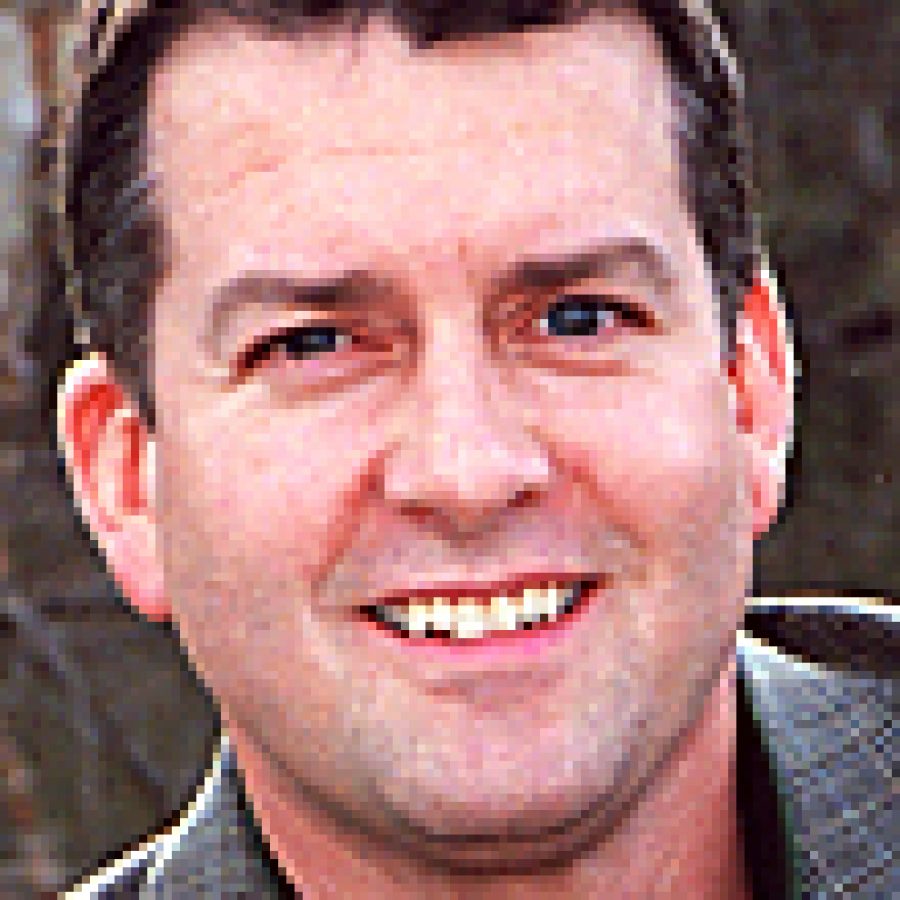 Three candidates are vying for the Democratic nomination next month in the race for the 97th District Missouri House seat.
Jim K. Barrett, Jan Polizzi and Rudy A. Pulido are seeking the Democratic nomination in the Aug. 3 primary for the 97th District House seat currently held by Rep. Walt Bivins, R-Oakville. Bivins cannot run again this year due to term limits.
Asked to identify the most important issue in the primary election, the three candidates responded:
• "By far the biggest issue in this race will be job creation. There is a projected shortfall of $1 billion for the 2011 state budget. We have to drive revenues by creating good family sustaining jobs that get south county back to work. It is no secret that south county works best when the hard-working people of south county are working," Barrett said.
• "We need to expand permanent full-time job creation in environmentally safe and sustainable industries. The numbers of individuals out of work for more than 27 weeks have skyrocketed. Our revenue is down 12 percent and there are six applicants for every job opening. It will take years to recover as families, communities and as a nation to re-store financial strength and security to the backbone of our society — the middle class …," Polizzi said. "I think the citizens don't care what party is in power — they just want government to work safely, efficiently; provide equal protection; and stay out of their personal decisions where the state has no clear and compelling interest."
• "The economy is the most important issue in the race. Legitimate 'trickle-down' economics will occur once we get Missourians back into the workplace with jobs that provide a living wage," Pulido said.
Barrett, 41, 4618 Misty Leaf Lane, 63128, is employed by Schnuck Markets Inc. in warehouse logistics. He and his wife, Robyn, have three children.
Barrett, who has not held elective office, said he is seeking the Democratic nomination because "I had enough of yelling at the nightly news and realizing that it was not changing anything. In my visits to Jefferson City it quickly became clear to me that the conversations that were taking place on the House floor were not representative of the conversations that were taking place at the kitchen tables of south county. My candidacy is an effort to return true accountability and representation to the people of the 97th District."
Polizzi, 61, 5953 Shortleaf Court, 63128, is a registered nurse employed by the Nurses for Newborns Foundation. She and her husband, Peter, have an adult son.
Besides serving on the Mehlville Board of Education from 1995 to 1998, Polizzi served as state representative for the 97th District from 1993 to 1995. She is seeking the Democratic nomination because "I am the only registered health professional that provides cost-effective community-based practice; worked for an insurance company; and co-owns a small business. We need to restore a practical bipartisan majority that is willing to stop the willful obstructionism currently practiced by incumbents and provide the citizens of the 97th District a fair and balanced representation devoid of special interests."
Pulido, 64, 4439 Forder Oaks Drive, 63129, is a clergyman and serves as the interim pastor for a local congregation. He and his wife, Doris, have two grown children.
Pulido, who has not held elective office, said he is seeking the Democratic nomination because "The most important words in our Constitution are the words found in the Preamble, 'We the people …' Regrettably, those words seem to no longer resonate in the corridors of our state capital. I'm running because I believe 'We the people …' are still significant words and my efforts in the state capital will be for 'we the people' of the 97th District and not for special-interest groups."
The candidates gave the following responses to a Call questionnaire:
• What is your position on abortion?
Barrett said, "I am a pro-life candidate."
Polizzi said, "As the only candidate — Republican, Democrat or Constitution — in the 97th District who actually could have an abortion, I never wanted one. As the only candidate that works in the health care field, I have never referred anyone to an abortion provider or worked for any agency that would refer to a provider.
"I did not vote for public money for abortion when I had that choice as a legislator 16 years ago. I support reviewing the policies of states with the lowest abortion rates and implementing the best practices to bring Missouri's abortion rate to one of the lowest in the nation."
Pulido said, "All important decisions a person makes should reflect the sense of personal responsibility. Such decisions therefore should not be made by the dictates of politicians but rather by the individual with the counsel and support of family, attending professionals and their clergy-person."
What is your position on the death penalty?
Barrett said, "I support the death penalty."
Polizzi said, "All death penalty cases should be based exclusively on DNA evidence."
Pulido said, "I believe it should be applied only to the most heinous crimes. I am troubled though by the knowledge that innocent individuals have been put to death; by the fact that no other western democracy imposes it and that there are conflicting reports on whether it in fact deters crime."
What is your position on tax-increment financing, or TIF?
Barrett said, "I have spent the last four years traveling to Jefferson City and advocating for the reform of tax-increment financing. Accountability has to return to the implementation of TIFs. The taxpayer can no longer continue to get the short end of these deals and I will fight to ensure that they are properly represented."
Polizzi said, "Over the past 15 years more than $2.5 billion in local taxes have been invested in private enterprise and 80 percent has been used to support retail development with insignificant employment improvement. They need to contribute something new and sustainable to the community, not replace established businesses and employment."
Pulido said, "As originally intended, tax-increment financing was an exceptional plan that encouraged businesses to develop and thereby improve blighted areas of a community. Regrettably, private businesses took ad-vantage of TIF loopholes and received tax breaks at public expense that didn't deal with blighted areas. The loopholes in the law deal with the lack of clear definitions of key words in the law. The interpretation of those words must be addressed."
How do you propose to solve the state's budget woes?
Barrett said, "Government must run leaner and more efficiently but by themselves will not make up for the projected $1 billion budget shortfall next year. Job creation and economic development are fundamental to alleviating the state's budget deficiencies. I will work tirelessly with the local business community to provide the tools necessary to them to create good quality family sustaining jobs that will in turn drive state revenues.
"As a region and a state, we must be leaders in driving growth and not wait for the assistance of others."
Polizzi said, "The budget woes and actions are similar to dealing with the BP oil spill due to complexities of conflict of interest and special interest funding of campaigns. We need clear emergency responsibilities; expediency; employment management; environmental safety; governmental regulation; individual rights; and private enterprise cooperation for economy recovery for all.
"We need to rein in our 60-plus tax credit programs and sunset those that have not provided shovel ready employment enhancement and community commitment. We need to review our tax code that has not been updated since the 1930s to allow for technological advances such as the Internet and bring Missouri out of the horse-and-buggy rural mentality. We need to replicate other states' programs that promote new venture formation to encourage a forward motion instead of keeping the status quo. We need to reward savings in balance with risk management and provide safeguards and transparency to expose conflict of interest. This will take courage and disciplined effort as individuals and their elected representatives in a fair and united effort and not political expediency," Polizzi added.
Pulido did not provide a response to this question.