Three Republicans seeking nomination in third district congressional race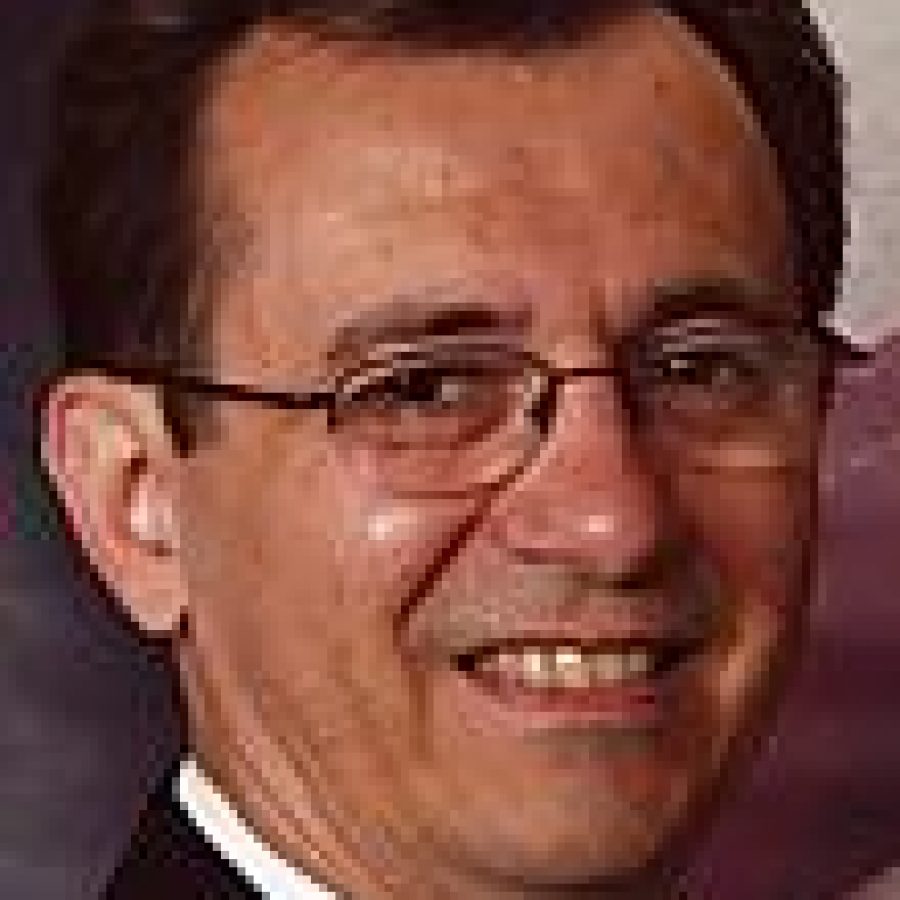 Staff Report
Three Republicans are seeking their party's nomination to the 3rd District congressional seat in next week's primary.
Ed Martin of St. Louis, John Wayne Tucker of Arnold and Rusty Wallace of House Springs are vying for the Republican nod in Tuesday's primary.
Two Democrats — David Arnold of south county and Edward Crim of St. Louis — are challenging incumbent Russ Carnahan of St. Louis for their party's nomination in the primary. Constitution Party candidate Nick Ivanovich is unopposed in the primary.
Asked to identify the most important issue in the race, the candidates responded:
• "Our economy and jobs. St. Louis has declined from the eighth largest city to 52nd from 1949 to present. Our people have a small choice in jobs and the economy is only making it worse," Tucker said.
• "For the 3rd District — jobs. The closing of Chrysler has thrown this district into economic turmoil," Wallace said.
Martin did not respond to a Call questionnaire.
Tucker, 61, is a retired Mehlville School District teacher. He is married to Natalie and has an adult daughter.
Tucker, who has not held elective office, said he is seeking the Republican nomination because "America has been on a dangerous path for many decades. Politicians, 'good ole boys' and parties are not doing what needs to be done."
Wallace, 51, is a CAD technician for the Farnsworth Group, He and his wife, Judy, have three children ranging in age from 13 to 25.
Wallace, who has not held elective office, said he is seeking the Republican nomination because "I believe the people of the 3rd District need a fellow American, not a politician, representing their needs in Washington."
Tucker and Wallace gave the following responses to the Call's questionnaire:
What is your position on abortion?
Tucker said, "From the time I was a child, I knew that abortion was wrong. I believe that life begins at conception and only God has dominion over life until its natural end. I make exceptions only for incest and rape and to save the mother's life. My hope in cases of incest rape (is) that these women be counseled and helped to have the child. But I have too much empathy for the circumstance to try to force a woman to accept such a psychological trauma."
Wallace said, "I am pro-life."
What is your position on the death penalty?
Tucker said, "I believe in the death penalty as an exception because society has the right to remove from their society any threats to that society or life within that society. By constitutional authority, we must be absolutely certain without any doubt that any person sentenced is guilty of the crime."
Wallace said, "I support the death penalty only in matters where warranted. 'A life for a life."'
Are tougher gun control laws needed?
Tucker said, "We do not need tough gun laws. When the states refused to accept the Constitution until a Bill of Rights was added, our forefathers protected their rights to keep and bear arms. When the Second Amendment was added, the government was out of the gun-control business."
Wallace said, "Tougher gun laws only hurt the honest and the innocent. Most criminals obtain the guns illegally now."
What do you propose to ease the tax burden on working families?
Tucker said, "The first thing we must do is stop the out-of-control government spending. Require a balanced budget. End the wasteful and redundant spending to reduce the cost of government. We also need to look at tax reform that will simplify and equalize the tax burden. Massive national debt means tax burden for all — we must control government spending."
Wallace said, "Americans are overtaxed. What government needs to do is what my father always told me: 'If you ain't got it, don't spend it.' Perhaps downsizing the government is a place to start."
Are you concerned that efforts to increase homeland security could infringe on our constitutional rights?
Tucker said, "Absolutely. It is already apparent that we have sacrificed personal rights. We must be cautious to never just give away our rights as it is usually never possible to regain them."
Wallace said, "No one has rights when the wolf is at the door. As long as the enemy plots attacks on American soil, we must be willing to forfeit certain freedoms to secure the safety of innocent people."
How do you propose to solve the problems facing Social Security?
Tucker said, "First, Social Security must not be used for anything it was not originally intended for. Secondly, by ending wasteful and redundant spending at the federal level and other cost-savings measures, Social Security can be viable. Finally, that money must be put aside was was intended and not borrowed against."
Wallace said, "The problem with Social Security is the government couldn't keep its hands out of it. Misappropriation of the funds. It has worked in the past and can again."
Do you believe the $787 billion American Recovery and Reinvestment Act has been successful?
Tucker said, "No. The money has been spent with absolutely no accountability on the part of the recipients. The economy has declined, not improved. The jobless rate has increased and no industrial or economic recovery has been seen, nor is it even predicted. Furthermore, the sending has only placed the American taxpayer further into debt as they will be paying for it."
Wallace said, "My biggest question is: Who is overseeing this act and who is holding the overseers accountable for repayment? If we allow this to slip by, then again all we've done is pad the abusers pockets 'again."'