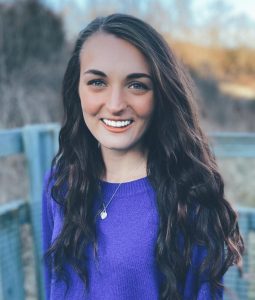 With the return of Friday night lights comes the St. Louis Call's annual Fall Sports Preview, a testament to the dedication of a community-driven newsroom. Beyond the news updates and regular coverage local newspapers offer, The Call's Fall Sports Preview is a keepsake edition that not only highlights South County's local student athletes, but also showcases the dedication of the various stakeholders that it takes to make community news happen.
The preparation behind the Fall Sports Preview is a two-week intensive endeavor. The newsroom and graphic design teams, along with our sports freelance writers and immense help from school district administrations, work long hours to create a comprehensive guide to local athletics, nearly 30 teams in all. It truly takes a village.
Amid the many a team photo taken, phone calls made to coaches and cross-checking of rosters, a deeper story emerges, beyond box scores and statics. The Fall Sports Preview isn't just about showcasing our high school athletes – it reflects the intrinsic value of local journalism. It's about a dedication to storytelling that extends beyond a fleeting news cycle. This sometimes thankless endeavor, that of community news, is a reminder of the importance of an in-depth, community-focused paper that forges connections and fosters pride.
The connections community newspapers form with local organizations, schools, businesses and government entities is built on a commitment to the betterment of community. Each sports game and each event covered, each hours-long school board meeting/board of aldermen meeting/fire board meeting/county council meeting/planning and zoning meeting attended and the resulting articles, become part of a larger picture that ultimately weaves together the lasting story of a community.
The readers of community newspapers are more than just consumers of news. They are active participants in the dialogue that shapes a community, from their letters and their feedback, to the meetings they attend and businesses they patron.
As we look through the pages of this year's Fall Sports Preview, we're reminded of the countless hours and collaboration that make this a labor of love, and the value of local newspapers that transcends ink on paper. Community newspapers reflect the soul of a community, and the Fall Sports Preview is a testament to that.