Tens of thousands without power after storms hit south county
Some customers may be without power until Saturday, Ameren says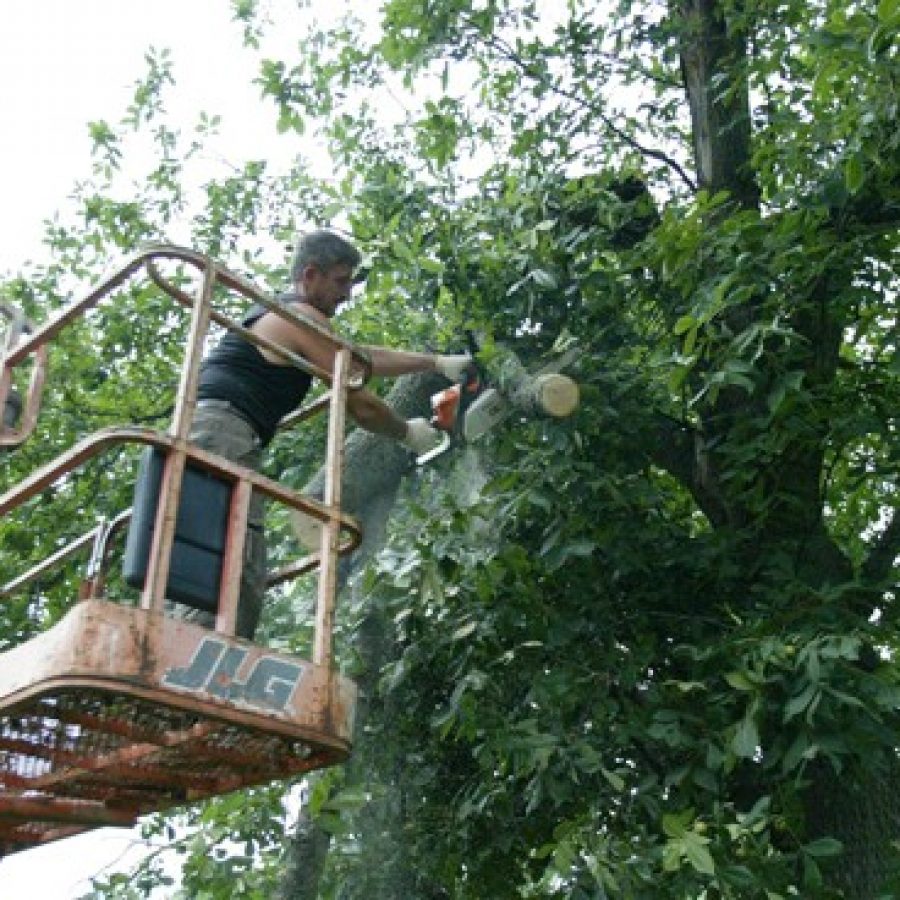 Tens of thousands of residents are still without power throughout south county after a fast-moving summer storm ripped through power lines and trees Wednesday, at one point leaving more than 100,000 residents without power.
The entire region was affected by the storm, but the heaviest damage centered around south county, along with areas of south city and Jefferson County, according to Ameren Vice President of Customer Operations David Wakeman.
Surveying the damage in Oakville Thursday morning, Wakeman said, "This is the most significant damage we've had to our system in several years."
As of midday Thursday, Ameren reported that more than 55,000 residents were still without power, and the outage map shows that most of those customers live in south county, especially Oakville, Concord, Sunset Hills, Lemay, Crestwood, Green Park and Affton.
Roughly a third of Oakville was still without power, or 7,065 households, along with 24 percent of Sunset Hills, or 591 households, 23 percent of Lemay, or 3,680 households, 17 percent of Crestwood, or 1,283 households, and 8.5 percent of the 63123 ZIP code of Affton and Green Park, or 2,160 households.
Ameren is bringing in crews from out of state to help get half those customers back online by the end of the day Thursday and the other half by the end of the day Friday, Wakeman said.
A few customers may not receive power again until Saturday. But with crews still assessing the damage throughout the region, Wakeman could not predict Thursday which areas would go without power the longest.
Standing on Ringer Road in Oakville, Wakeman said it is possible that the heaviest-hit areas like Oakville could be the areas that take the longest to restore, although those areas also have the most workers trying to bring power back.
The utility will have 1,400 workers throughout the region by today. Utilities from throughout the Midwest, including Arkansas, Minnesota and Wisconsin, are sending crews to help Ameren recover from the storm.
With or without power, residents and tree services in Oakville and elsewhere got to work cleaning up the damage from the storm, cutting down what was left of downed trees and cleaning up branches, like those littered up and down Forder Road. With Riinger Road blocked off for Ameren to fix power lines, some residents without power sat outside their subdivisions and watched the crews at work.
Traffic was backed up on major roads throughout south county Thursday morning as the power outages took out stoplights at major intersections, including Telegraph Road and Forder in Oakville and South Lindbergh Boulevard and Mueller Road in Green Park, which has since been restored. Trees throughout Jefferson Barracks Park were also heavily damaged in the storm.
The outage also affected a range of businesses, from restaurants to grocery stores. At lunchtime Thursday, the McDonald's in Green Park was closed due to the power outage, its parking lot empty. Across the street, the Green Park Shop'n'Save was also closed. Like other restaurants, Gianino's in Oakville closed early Wednesday due to the outage and still had not opened as of lunchtime Thursday.
Crews will focus first on restoring power in the areas that will bring the most customers back online, including main roads and businesses, Wakeman said.
"That really restores the fabric of the community — stores and things that people need in order to live their lives," he said. "And we continue to work along that methodology until we have everybody restored."
While the Forder Road corridor was heavily hit and Ringer Road is blocked off as Ameren fixes ther corridors in Oakville appeared to suffer less damage, including the areas around Oakville and Blades elementaries.
No school in the Mehlville School District was damaged in Wednesday's storm, Mehlville Communications Director John Wolff told the Call. Lindbergh Schools has no power outages at any schools and is still holding all its regular summer activities as scheduled, Lindbergh Communications Director Beth Johnson said.
If residents picking up limbs or damaged trees from the storm have any reason to believe that a downed power line may be hidden among the limbs, they should stop immediately and call Ameren, Wakeman said. Residents should assume that any downed line is energized. To contact Ameren about a downed line, call 1-800-552-7583. Residents should also make sure their pets stay away from downed power lines, Wakeman added.
About the Writer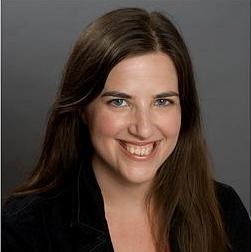 Gloria Lloyd, News Editor
Gloria is the editor of The Call. If you have any thoughts or suggestions for coverage, email her at glorialloyd@callnewspapers.com.