Teens, families to step out at fundraiser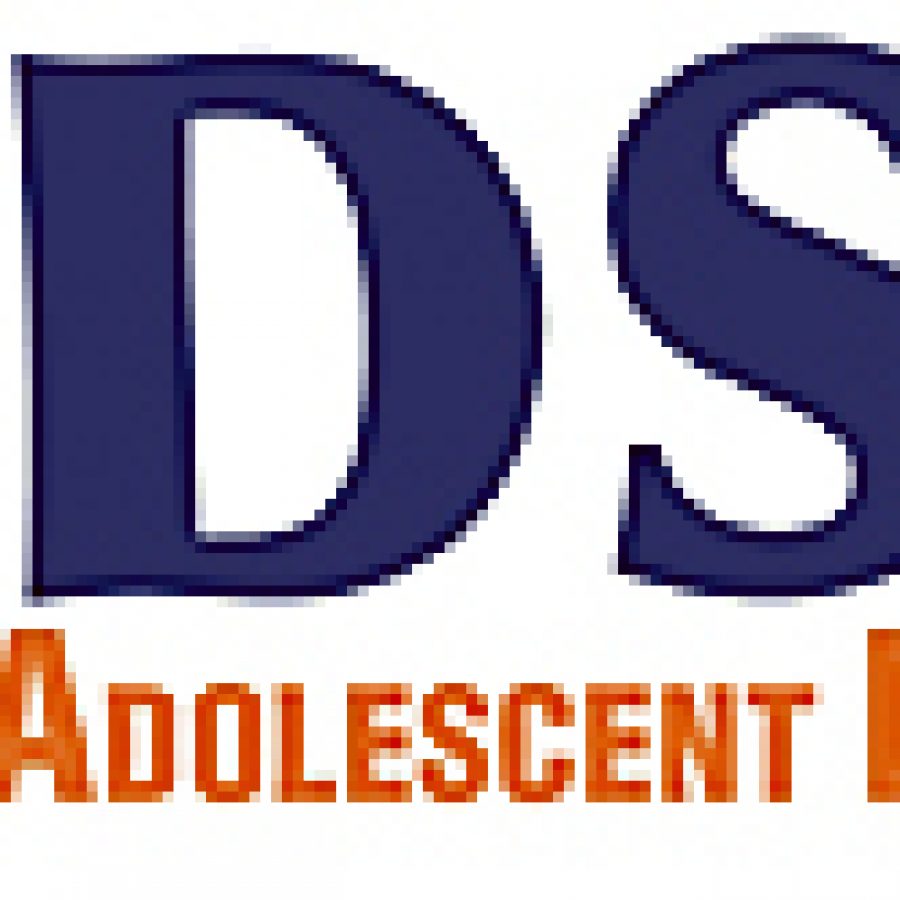 More than 1,500 teens and their families are expected to gather in St. Louis County to give a voice to all young teens who struggle with depression and to remember those who lost their life to suicide.
Working to combat this destructive trend among adolescents, the CHADS Coalition for Mental Health will sponsor its fifth annual "Kids Walking for Kids — a Celebration of Hope!" from 5 to 9 p.m. Saturday, May 21, in Creve Coeur Park, Maryland Heights.
The family friendly, uplifting event will feature food, games, team competitions, arts and crafts, beach volleyball and Euro-Bungee. Tungsten Groove and Irony Rains will provide live music entertainment.
This year's event falls on Armed Forces Day. To commemorate, the release stated the CHADS Coalition is honored to have U.S. Army Maj. Gen. Mark Graham and his wife, Carol, attend the celebration and share an inspiring story of their own son lost by suicide.
Graham and his wife have made it their mission to travel around the country speaking about suicide prevention and the stigma associated with mental illness.
"Depression is an illness. Not just in the military, but in civilian communities, too," Graham stated. "This is bigger than the Army."
In 2003, the Grahams lost their son Kevin, then a senior ROTC cadet at the University of Kentucky, to his battle with depression. Seven months later, their oldest son, 2nd Lt. Jeffrey Graham, was killed in Iraq by an IED. While their son Jeffrey died fighting for his country, Kevin was fighting a different kind of battle — one that was too large to fight alone and perhaps too embarrassing to admit.
"People get embarrassed by mental health issues," Graham stated. "What we need to do is get in front of it and help educate people."
Graham and his wife know that had they known more, their son Kevin still might be alive today.
"I'm sad that this is our story," Carol Graham stated. "But I just have to believe in what we do with our story — maybe we can help save somebody else's child."
And they have, the release stated. At this year's event, the Grahams will share their story to inspire and bring hope to the St. Louis community.
"Kids Walking for Kids," or KWK, is the largest youth suicide prevention event of its kind in the Midwest. By bringing the community together, CHADS delivers the message to youth of all ages that they are not alone, there is help, there are options, there is hope, the release stated.
Drawing attention to a problem that exists but is rarely spoken about, this event helps give teens a voice and opens the door to finding help — for themselves, their friends and the ones they love.
"Many children in our community are crying for help," stated Marian McCord, executive director of CHADS Coalition. "This event is a great opportunity for them to reach out and find support from their family and friends." Volunteers at the event will be stationed at resource booths to provide information on support programs and services available to teens and their families looking for help.
In keeping with the KWK tradition, attendees will have the opportunity to participate in a luminary memorial walk to remember those who have lost their battle with depression and their lives to suicide.
CHADS has recently announced a "call for teams" in an effort to bring people of all ages in the community together prior to the event to raise awareness and funds that will go directly to early onset depression and suicide research. All teams will gather at KWK to be recognized for their accomplishments.
All of the money raised leading up to KWK goes to medical research to detect early onset depression. In total, CHADS has raised more than $300,000 for research over the past four years, making CHADS the only nonprofit organization in St. Louis, and only one of a handful nationwide, to devote a significant part of its operating budget to early onset depression and suicide research, according to the release.
CHADS opened its doors in January 2005 as a nonprofit organization determined to put an end to adolescent suicide. The name also is a loving nod to Chad McCord, son of Marian and Larry McCord, who lost his battle with depression and anxiety in 2004 when he took his own life.
For more information about the CHADS Coalition for Mental Health, contact Marian McCord at (314) 952-2046 or by email at marian@chadscoalition.org.