Sweet 16 tasting bitter to Mehlville; girls lose second straight sectional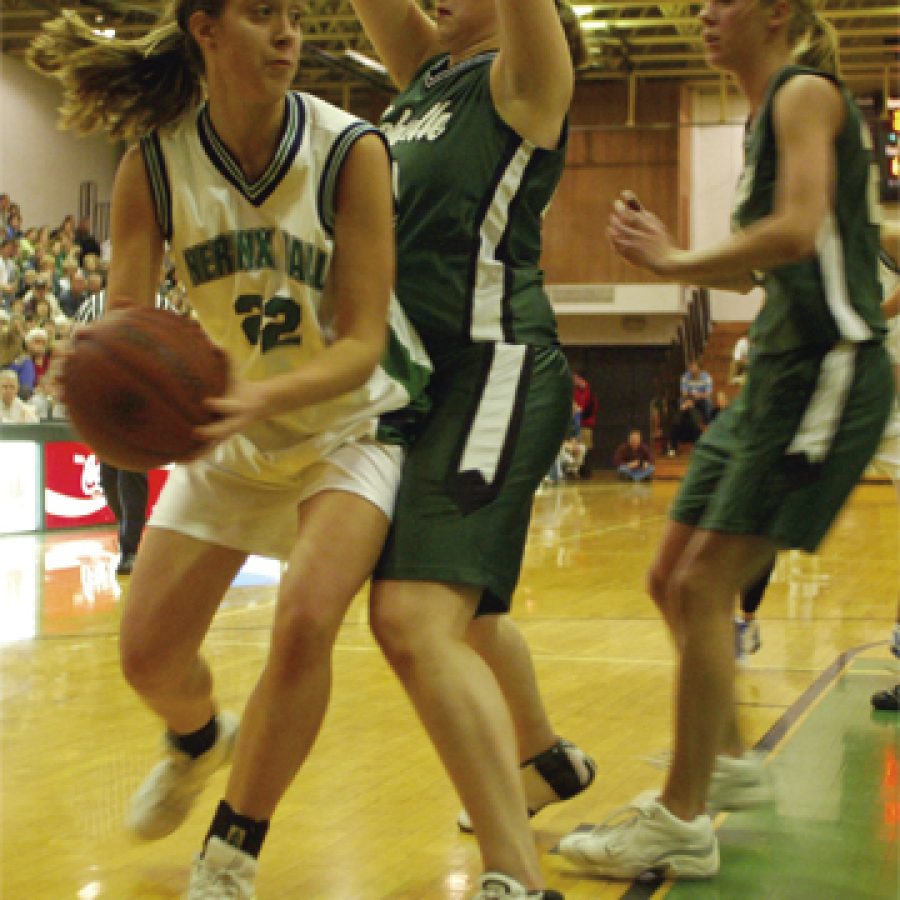 By STEPHEN GLOVER
For the Call
For the second straight year, the sectional championship game was a heartbreaking affair for the Mehlville Senior High girls' basketball team.
"It was disappointing," Mehlville head coach Ed Feibig told the Call. "We did a lot of things that we normally don't do that cost us the game."
The Panthers (21-6, 6-2 Suburban West) came up short in a 61-47 loss to Nerinx Hall in the state sectional championship last week, a near repeat of their 62-42 loss to Incarnate Word Academy in last year's Sweet 16.
Nerinx Hall out rebounded the Panthers 37-19, and Mehlville uncharacteristically committed 18 turnovers against the Mar-kers.
"The thing that really hurt us was the weak-side rebounding," Feibig said. "I think that they hit a couple of three (point shots) early in the game and our kids thought that they were always going to be hitting from outside. Our defensive positioning was not too good and Nerinx de-fense was just all over the place."
Mehlville's Alyse Gordon led all scorers with 20 points, five rebounds and two assists. Gordon was on fire from beyond the arc, notching five of her nine shots from three-point range. The sophomore forward finished the season averaging 10 points and 5.4 rebounds a game. She led the team in assists with 51, and her 19 blocked shots were second highest on the team.
"Those shots were NBA threes," Feibig said. "She's got unbelievable range and her along with Michelle (Senf) were the kids that I wanted to shoot the ball."
Senf played solid for the Panthers with a 15-point performance, including six rebounds, four steals and one assist. The