Svoboda casts deciding vote on funding of Prop P projects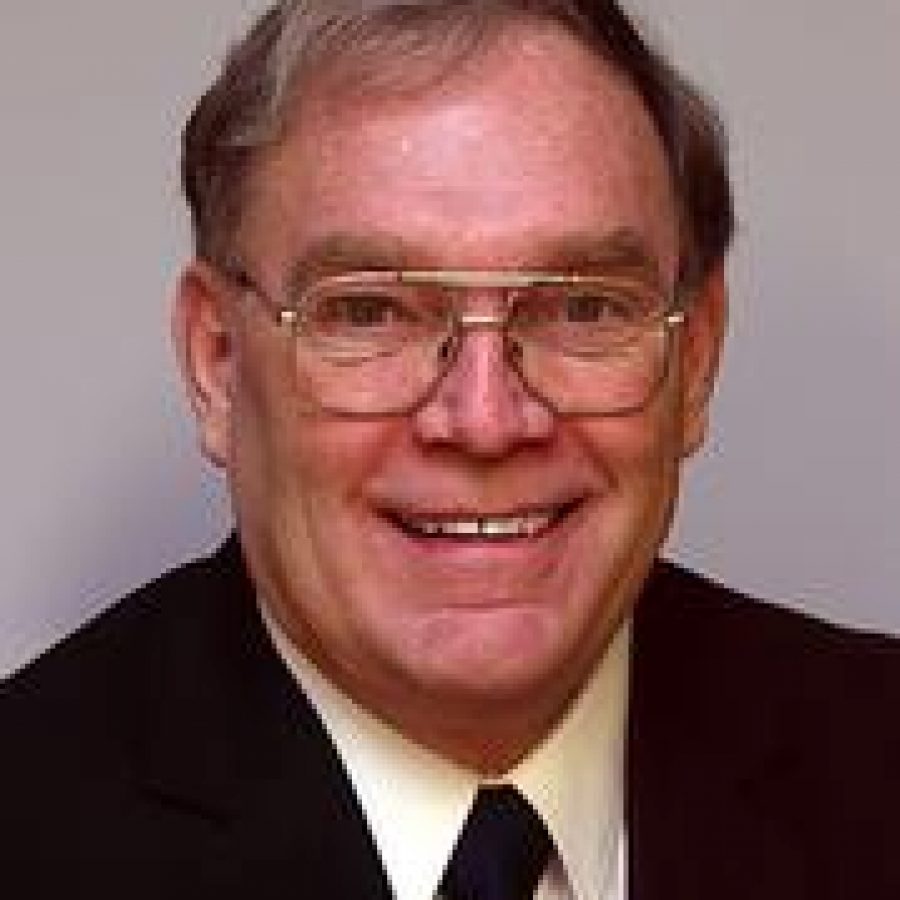 Sunset Hills Mayor Mike Svoboda last week cast the deciding vote in favor of a resolution authorizing the issuance of bond-like certificates not to exceed $14.5 million in principal to fund a new aquatic center, stormwater improvements and a new community center.
Svoboda cast his vote July 15 after aldermen deadlocked 4-4 on the resolution with Scott Haggerty of Ward 2, Tom Hrastich of Ward 2, Jan Hoffmann of Ward 3 and Pat Fribis of Ward 4 in favor.
Opposed were Bill Nolan of Ward 1, Frank Hardy of Ward 1, Stephen Webb of Ward 3 and Frank Gregory of Ward 4.
Approval of the resolution ended months of debate by aldermen about the scope of the Prop P projects and their financing. City officials will issue certificates of participation, or COPs, to fund the projects, which currently carry an estimated price tag of $11.4 million.
Those opposed to the resolution — No. 313 — wanted to pursue alternative methods of financing the projects, including issuing a lesser amount of COPs.
"It's always, I think, the concern of all of us, how much money is appropriate to spend?" Gregory said. "Can we accomplish what we want to do? Need to do? Can do?"
But Hrastich said, "I did some research on bond interest rates. While we're not at a historic low, we are pretty low compared to the past 10 or 20 years. One of the things about borrowing the money now, I would venture to say interest rates will most likely increase in the future."
The COPs will be retired with revenue generated by Prop P, a 20-year, half-cent sales tax to fund parks and stormwater improvements approved by voters in April 2007. Estimated interest rates will be near 2.5 percent for the first two years and increase up to 5 percent by the time the COPs, rated AA, are retired in 2028.
But concerns about the city's ability to retire the certificates led to the drafting of a second resolution — No. 314 — calling for issuing COPs not to exceed $12 million in principal.
Nolan's concerns led him to propose a third alternative — Resolution 315 in which COPs with a maximum principal of $5.5 million would be issued to fund construction of just the pool — be added to the board's July 15 agenda. Because the resolution for $12.5 million in COPs was considered first and approved by aldermen, Resolution 314 and Resolution 315 were not considered by the board.
Gregory noted if aldermen approved Resolution 314 instead of Resolution 313, the net difference in cash flow would be a positive $3.1 million over the 19-year payoff period for COPs.
"In an ideal situation, you design the project first," Gregory said. "You send them out to bid to determine what the total costs are, and then you issue your certificates of participation based on those cost estimates. Unfortunately, we don't have an ideal situation, and we're kind of staring at an eight ball here trying to determine the appropriate level of funding. I truly believe the $12 million that is in one of these resolutions this evening is adequate to cover those costs."
Other aldermen believed it was better to borrow more money than needed to ensure Sunset Hills could finish the projects and then use any remaining funds to begin retiring the COPs.
"We don't know what these things are going to cost," Fribis said. "We need to borrow enough so that we don't get ourselves in a bind, so that we don't have to build something inferior for our citizens.
"This is what they want. They want a nice pool with a lot of bells and whistles. They want a community center, and if it comes in under bid, we'll be in great shape."
Webb reminded the board when the citizens were told about what bells and whistles could be available for the pool, they were not told the cost. While he, as a father with small children, is excited for the new aquatic center to open next summer, he was uneasy about the price tag.
"I can remember a number of residents asking what this was going to cost," Webb said. "At the time, we weren't able to tell them. I think if we went back to those residents today and said: 'Good news, we have a project and plans and this is how much it costs,' I think you'd get a different reaction …
"I'm not comfortable with the $14 million, and I'm not so sure I'm comfortable with the $12 million."
Nolan said he believes revenue generated by the Prop P sales tax may fall short of the amount needed to make this year's payment on $14.5 million in COPs. In the past six months, Sunset Hills has collected roughly $544,000 in Prop P revenue. If the city matches that amount in the second half of the year, a total of $1,088,000 would be generated, less than the estimated payment of $1,125,000 required for the $14.5 million in COPs.
"As I understand it, the $12 million proposal has a $976,000 payment, which we could very well miss in Prop P this year," Nolan said. "The only responsible thing to do in this instance is not to spend every penny we have and to spend out funds over a protracted period of time and approve Resolution 315."
Aldermen this spring adopted a resolution detailing a list of priorities for the revenue generated by Prop P.
The new pool and its multiple amenities were granted top priority. Watson Trail Park Pool cannot open for the 2010 swim year without significant renovations, Parks and Recreation Director Gerald Brown previously has said. After the pool, the board deemed the list of stormwater projects as the next priority while any remaining funds would be used to construct the new community center.
Since his election in April, Nolan's advocated a pay-as-you-go method for funding the three Proposition P projects. He believes Sunset Hills should should issue a lesser amount of COPs, use the city reserves to fund stormwater improvements and then wait to build the new community center.
But Svoboda said if the Prop P sales tax did not generate enough revenue to fund the annual COPs payment, some of the city's reserves could be used to pay the difference. The city has roughly $5 million to $6 million in undesignated reserves, ac-cording to the mayor.
"Why are we going into debt for $14 million when you just went on record of telling me we have $2 million in reserve," Nolan said. "Wouldn't that fund your stormwater? Couldn't that help fund a new swimming pool?"
Svoboda responded, "We could probably spend $14 million on stormwater alone if we wanted to. No city ever has enough money, ever."
The sale of the COPs will occur sometime before the Board of Aldermen meets Aug. 11, according to Svoboda.