Sunset Hills swears in election winners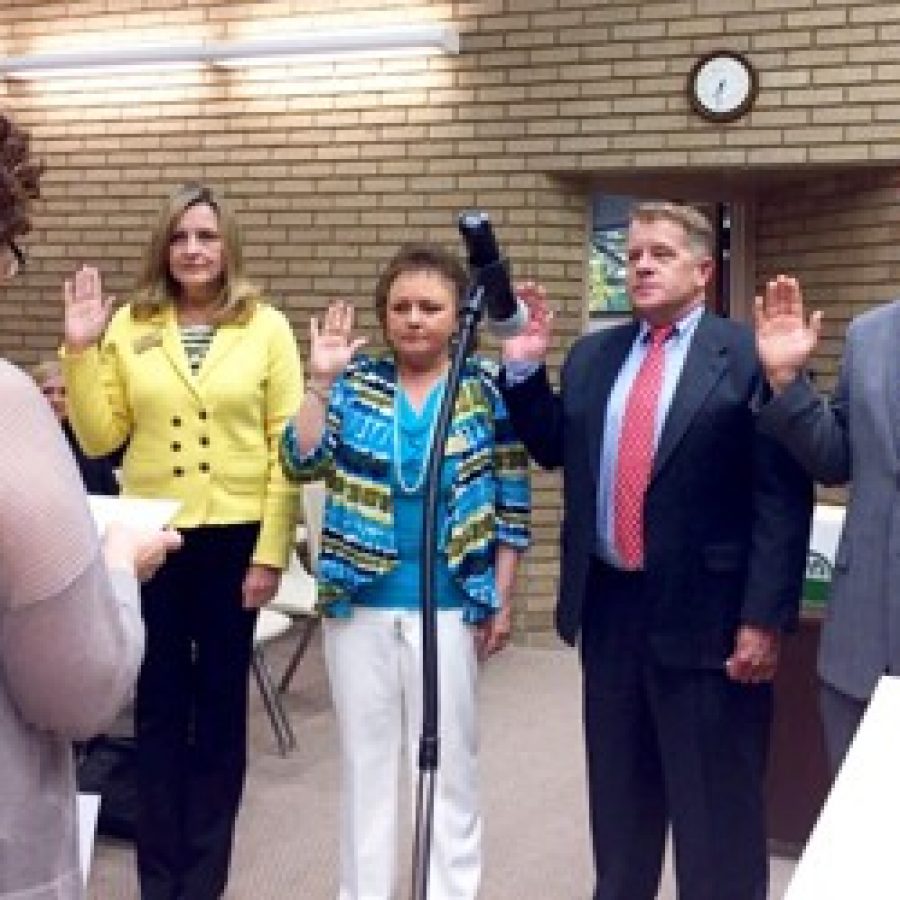 Sunset Hills Deputy City Clerk Carol Lay, left, swears in the winners of the city's aldermanic races Tuesday night.
Returning to the Board of Aldermen are, from left, Patricia Fribis of Ward 4 and Dee Baebler of Ward 1, along with new members Keith Kostial of Ward 3 and Steve Bersche of Ward 2, who replaced longest-serving Alderman Jan Hoffmann and acting board President Scott Haggerty, respectively. Fribis, in office since 2008, replaces Hoffmann as the city's longest-serving alderman.