Sunset Hills residents agree deer a problem; disagree on approach
Aldermen to consider second reading of bow-hunting ordinance Tuesday
Sunset Hills residents attending a recent deer forum overwhelmingly agreed that something needs to be done about deer in the city — but they disagreed on what approach to take.
In anticipation of the Sept. 10 second reading of an ordinance that would allow bow hunting on private property in the city, Missouri Department of Natural Resources wildlife biologist Erin Shank conducted a question-and-answer session to answer residents' questions about deer. The Sunset Hills Board of Aldermen conducted a first reading of the bill on Aug. 13.
At the Aug. 20 forum, Ward 4 Alderman Pat Fribis said she had received some pushback on the ordinance from residents.
"I've had a couple of phone calls from people saying, 'Please don't hurt our deer, I'm very much against it,'" she said.
Fribis agrees with residents who want to see something done about the deer, however, she added.
A budget looking at costs to the city for enforcing and running the hunting program has not been created, Ward 2 Alderman Scott Haggerty said.
If the Board of Aldermen adopts the ordinance, private property owners who own at least one acre could allow bow hunters who have taken a hunter safety course on their property to hunt deer. Hunters would have to hunt from tree stands at least 10 feet in the air, and property owners would have to notify City Hall and all contiguous neighbors in writing in advance and show the city proof of at least $2 million in liability insurance.
The bill is nearly identical to bow-hunting ordinances adopted in Clarkson Valley, Chesterfield, Creve Coeur and Ballwin.
Any violator of the ordinance could be fined $1,000 or jailed for 90 days for each violation.
Two studies conducted when deer were at their peak population in Sunset Hills last December found 72 deer per square mile in the area of the city with the highest concentration of deer, the four-square-mile area south of Interstate 270, about twice the rate at which deer become a nuisance to humans. Residents conducting the study drove through another part of town and did not find enough deer for their study.
The studies are not scientific and have a wide confidence interval, but two studies are more accurate than one, Shank noted.
People have devised a number of ways to control the deer population, including surgical sterilization, sharpshooting, bow-hunting and euthanasia, Shank said.
Sharpshooting is "more humane and also the most effective, so I'm not sure why Sunset Hills isn't thinking about that," she noted.
It is illegal to discharge or use a firearm in Sunset Hills. It is also illegal to discharge arrows, but an exception is made for hunting as specified within the proposed ordinance.
Bow-hunters have a safe track record, and no property owner will be forced to allow bow-hunters on their property, Shank said.
"There's just about no such thing as mistaking your game in archery hunting because archery shots are taken at such close range," she said. "The accidents that we see with archery hunting are hunters falling from tree stands."
An audience member cited a study from the Texas Department of Parks and Wildlife that found that bow hunters wound more deer than they kill: Their rate of killing deer when they try is only about 50 percent, with only 40 percent of deer killed. The other deer are wounded rather than killed.
Shank said she has seen wounding figures around 50 percent or less, but the percentage is still greater than what would be seen with bringing trained marksmen in with guns, as Town and Country has.
"That is a concern, as far as deer running once they're hit with an arrow," she said.
Often, archery hunters will follow the wounded deer to a neighboring property, where they will ask permission to continue tracking the deer, she said. The proposed Sunset Hills ordinance requires hunters to take reasonable measures to track their deer and try to retrieve it from neighboring properties.
"If I'm sitting on my deck and a wounded deer comes crawling across my property and crosses my wife's rosebush and dies, what the hell am I going to do?" asked an audience member. "I can see a deer coming and dying over a period of time. They bleed all over your yard for several days before they die."
"It comes down to having good hunters that will only take good shots," Shane replied.
Deer in the St. Louis suburban area are in good health and not in danger of starving, Shane noted.
"They are nowhere near starvation, even at the end of winter," she said.
One resident who identified herself as a member of the Sunset Hills Garden Club said she believed Sunset Hills was to blame for any deer problem.
"I think we're experiencing the ramifications now of Sunset Hills allowing overbuilding in our city — and now the deer are going to pay for it," she said. "I don't think it's right that the deer pay for our mistakes."
The Board of Aldermen is scheduled to consider the second reading of the ordinance when it meets at 7 p.m. Tuesday at City Hall, 3939 S. Lindbergh Blvd.
About the Writer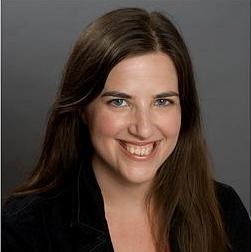 Gloria Lloyd, News Editor
Gloria is the editor of The Call. If you have any thoughts or suggestions for coverage, email her at glorialloyd@callnewspapers.com.